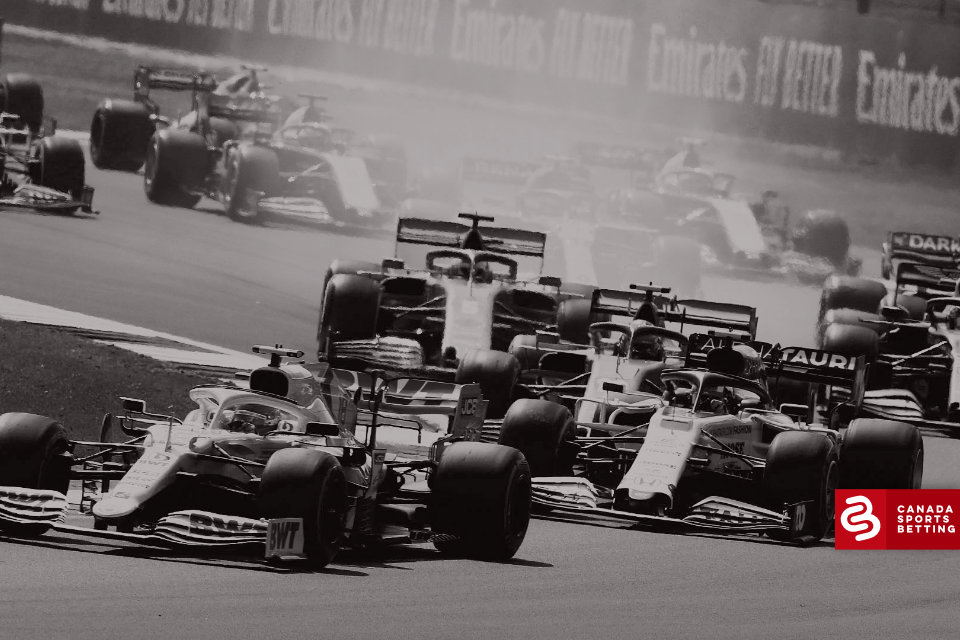 All eyes on Lewis Hamilton at the British Grand Prix! He's quickly losing ground in the F1 Drivers standings to Max Verstappen but now returns to his home track in an attempt to salvage the season. Can he do so? Read this to get our full F1 2021 British Grand Prix predictions!
British GP Betting Odds Stacked Against Hamilton
"Giving up is never an option."
That's what Hamilton posted on his Instagram following a fourth-place finish at the most recent Austrian GP. Raise your hand if you had an F1 all-timer having to assure you he's not quitting only mid-way through the 2021 season. No one? Yeah, we didn't think so, but that's exactly where we are.
Hamilton finished fourth, but he was more than 46 seconds behind first-place-winning Verstappen. That's three consecutive wins for the Dutchman. With the triumph in Austria, Verstappen is now 32 points ahead of Hamilton in the Driver standings.
With that result, Hamilton is starting to be written off, by fans and online oddsmakers alike. Heading into the British GP, Verstappen has a comfortable lead in terms of betting odds, as seen below:
British Grand Prix History
Bettors, need a reason not to write off Hamilton quite yet? How about this one: no driver in Formula 1 history has won this upcoming event more times than Hamilton. Seven times Hamilton has won the British GP — his "home" event in a way — including six of the last seven years.
Of course, as has become the norm, you can't talk about Hamilton without mentioning Verstappen, too. He's actually won at this track before, just not while it's the British GP. You see, the Silverstone Circuit actually held two different F1 events in 2020.
One was the British GP, in which Hamilton beat Verstappen by five seconds to take the flag. But the weekend right after that, they also ran the 70th Anniversary Grand Prix at Silverstone. In the rematch, Verstappen topped Hamilton by 11 seconds to take the outright victory.
This year, Silverstone will only hold the British GP (no back-to-back weekends like a year ago). The event has been an annual fixture in the F1 racing season since 1948. And in that 70-plus-year span, no driver has matched Hamilton's success here, which is saying something!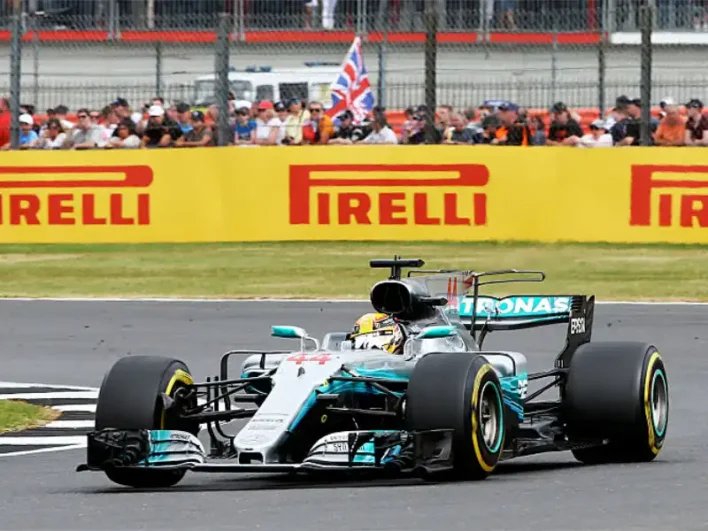 2021 British Grand Prix Betting Pick
You saw the betting odds, per usual, all the money is seemingly on Hamilton or Verstappen to win at Silverstone — as it should be given that only one other competitor this year (Sergio Perez at the Azerbaijan Grand Prix) has won an event besides the two aforementioned drivers. So who's it going to be?
Call us crazy, but we like Hamilton to win and make things interesting again. There's just an air of desperation with him and the rest of Team Mercedes. And as they say, "desperate times call for desperate measures."
Yes, we know Verstappen has the better car by a mile. Yes, we know Mercedes has said their car improvements for the rest of 2021 will be minimal as they have their eyes looking set on 2022 instead. But despite that, we're picking Hamilton to score the "upset" — yes, we've reached the point in the crazy season where it's considered an upset if Hamilton wins a race.
He knows this track better than anyone else. He also needs this victory more than the rest of the field. That combination, plus his long reputation for coming up clutch, gives us the betting confidence to throw money his way. Bank on it, Hamilton wins his first race since the Spanish Grand Prix in early May (which seems like an eternity ago at this point).
How To Watch The 2021 British GP
If you have money on the race (which c'mon, you should), then you'll likely want to watch the action live. Here are the full TV viewing details:
When is the race? Sunday, July 18
Where is the race? Silverstone Circuit in Northamptonshire, England
What channel is the race on? If you're in Canada, TSN is the broadcasting home for all F1 events
What time is the race? 10:05 am EST
Alright, looks like you're all caught up with the looming British Grand Prix. If you want more F1 betting odds, including props and futures such as who will win the Drivers Championship, then you can explore one of the bookmakers underneath. These Canadian-specific bookies are as good as it gets in the Great White North!
But best of all about these online bookmakers is the bettor-friendly bonuses they offer. Look at the table below to see what we're talking about — free play that can top out at $2500! Yes, it's the real deal and it can be yours within minutes!
Sign-up bonuses like the ones listed are easily redeemable. All that's needed on your end is to create a player account at one of the sites then deposit money into your newly-created account. That's it! The two-step process takes only minutes to complete, too.
Once the bonus is unlocked, free play can be wagered right back into the sportsbook, whether that's on the British GP or an entirely different sport. To get started, just click one of the links below. You can always thank us later anyway!