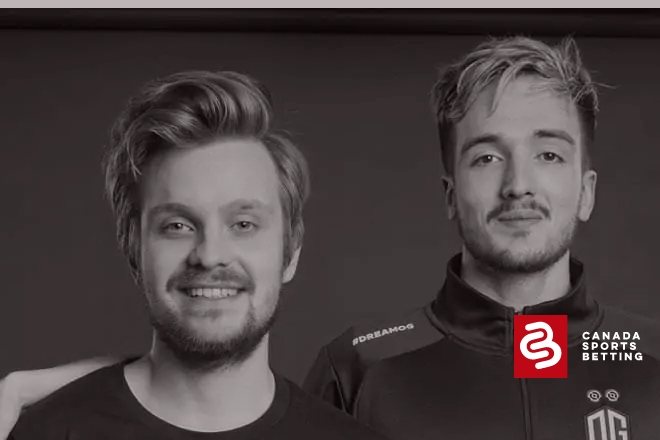 We take a span through the eSports universe as we spotlight some CSGO and DOTA matches of note on December 20th and 21st, 2021. Who will come out on top?
Twas the week of Christmas and all through the house, just a bunch of maps were out there as teams continued to battle for more dollars. eSports tournaments are especially fun this time of year. Here at Canada Sports Betting, we take a look at a few of the matches from Monday and Tuesday of this week. Then, we give our rapid-fire betting picks. Keep in mind, these are professional circuit matches.
eSports Tabled Odds For December 20th and 21st
It is fun to take a little tour of the eSports landscape before the Christmas holiday. Most group play and league action breaks after the 21st or 22nd and does not come back until January 3rd or so. Hey, people are human and even these guys need a break.
Here are our tabled odds for some of the tabled odds that take place on December 20th and 21st. Canada Sports Betting's 2021 eSports Betting Odds are some of the best in the business, period.
First, we stop at a CSGO Gamers Club Liga match.
CSGO Gamers Club Liga: Isurus versus Ex-Ceara eSports
This Group B CSGO Gamers Club Liga match between Isurus and Ex-Ceara eSports should be a good one. Isurus has an overwhelming amount of experience at this level. That should pay dividends on Monday. These are the best of three map matches as pretty much all CSGO battles are.
Isurus has a whopping 145 to 10 matches played edge. Yes. Ex-Ceara eSports is new to this level of competition in particular. Isurus just won the B-League La Liga Season 4 Supercopa. They have gradually moved up the ladder from tier to tier and now are moving up through the offline classes as well.
While Isurus is well in the top-10, Ex-Ceara is ranked 100th. They have won five of their last seven matches and seven of ten overall. The experience of the Brazilian/Argentinian team is just too much for Ex-Ceara. However, do not be surprised if this goes the full three maps.
Dota 2 Upper Chinese Bracket: Winstrike versus Gambit
This Dota 2 Upper Chinese Bracket match is an odd sort because both teams are not that particularly good overall this season. Gambit has won just 29% of their matches this year and Winstrike is at least around .500 this year in their matches. The good news for Winstrike is they have played more (76 matches to 42) so their form is better.
Neither one of these teams feature players that would be considered household names but it is always fun to watch matches like this because one can always learn when it comes to eSports. Plus, with so many streaming options and the best sports betting sites, there are always options and ways to bet new angles.
Gambit is the very slight favourite here because of its past reputation but again they are limping into the finish line in 2021. Winstrike since the summer has won nearly two-thirds of their matches. That should count for something at least. Taking advantage of the odds while one can is the name of the game here. Do not look a gift horse in the mouth. Take what is given. Our pick is Winstrike in a very mild upset.
Dota 2 Upper Chinese Bracket: OG versus Coolguys
The next match may be the easiest pick all week long in Dota 2. OG comes in as overwhelming favourites over Coolguys and there are ample reasons as to why. OG is the only team to win the World Dota 2 championships twice. They are also willing to retool when most teams would not. It cost them early in the league against Liquid but bounced back since.
They lost in the quarterfinal of The International this year but have been in better form the rest of the way. Coolguys is just too inexperienced of a team to go up against this young and powerful squad. While OG may not be at the level they need to yet, they have the two 16-year olds who can clear a map at a moment's notice.
This one features little thought. Just take OG to move to 3-1 in this Dota 2 bracket with a two map sweep over Coolguys.
Dota 2 UCB: Undying versus 4 Zoomers
Again this final Dota 2 match before Christmas break features Undying versus 4 Zoomers. So far, Undying has made mostly quick work of their maps in their three matches. They are undefeated and have not lost a single map so far. As for 4 Zoomers, they have won two of their three matches and almost lost to Black N Yellow. Honestly, they probably should have lost there.
Undying is the more balanced team of the two. When they both faced Black N Yellow, the big difference was how Undying dominated. Kills were 31-13 and XP's were not even close either. Timado led the way with 13 kills and has led Undying this tournament. Expect more of the same on Tuesday as Undying does it again going 4 for 4 so far with a win over 4 Zoomers.
Always remember, bettors can access the most generous online betting bonus offers on sites like PowerPlay anytime.