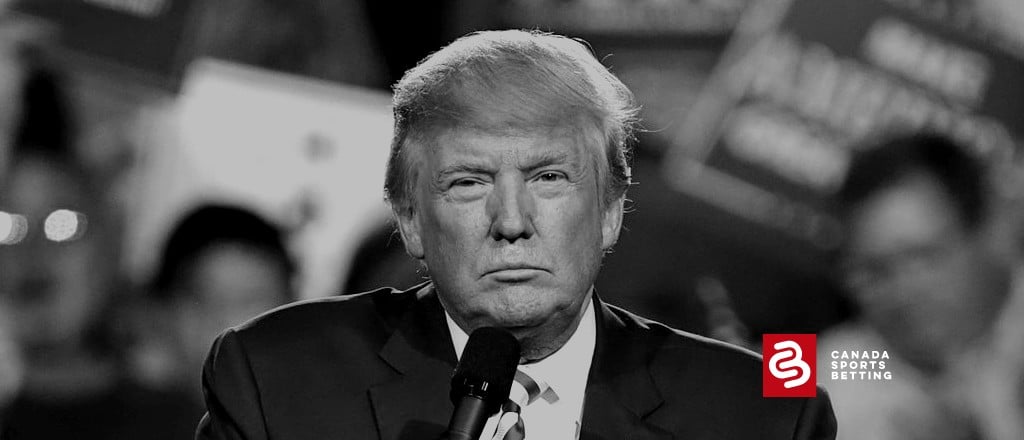 There are still over two years to go until the 2024 US Presidential Elections, but with the world an ever-changing place, and events unfolding in front of our eyes, have Donald Trump's comments about Putin affected his odds to become US President again in 2024?
Donald Trump has previously and recently given praise to Russian leader Vladimir Putin. So with Putin now damaged goods in the eyes of Western democracies around the world, surely Trump's previous – albeit minimal – flirtations with the Russian leader have damaged his reputation and reduced his chances of becoming President of America again! 
If you follow the futures betting odds on US politics, the answer is an emphatic No! Trump is still the betting favourite, and his relationship (perceived or genuine) with Putin doesn't appear to have damaged the previous President's chances of regaining office in the slightest.
A word of caution though. Betting markets on politics are very long-term, and they sometimes don't come to life until close to the event. If Trump is being opposed in the betting markets, it might not have come to light yet.
But in the eyes of the odds setters, they haven't seen anything to make them lengthen the odds on America's most controversial President of recent times returning to office in 2024.
How to Bet on US 2024 Presidential Election
There are plenty of different markets available to bet on in the run-up to the next election. The most popular political betting odds market is the Next President after the Election.
Other popular markets include the Winning Party, the Republican Candidate, and the Democratic Candidate.
With Presidential Elections only happening every four years, and they're still being two until the next one in America, using new customer offers is ideal for these political betting markets.
Our Sportsbooks Reviews page has plenty of these sorts of offers. Using these bonuses, you can have a bet now, and it won't come out of your pocket. Then if the bet wins, in 2024, you pick up a nice little bonus win.
US Presidential Election 2024 Betting Odds
Such is the hard time Joe Biden is having, whether that be self-inflicted or not, Donald Trump is the favourite in the latest betting odds. 
Trump is 4.00 with the top sportsbooks to be US President after the 2024 Presidential Elections. The former President is ahead of the incumbent, Joe Biden, who is 5.50 to win a second term, and Kamala Harris, who is 9.00 to be leading the country after the next election.
Bizarrely, depending on which betting site you visit, there are three Trumps in the betting odds to be the next US President after the 2024 Election. But to put some perspective on this, Dwayne 'the Rock' Johnson is also in the running.
All joking aside though, and looking at the bigger picture, the site of three Trump's in the betting odds shows just how popular Donald Trump's politics are.
Trump has attracted an audience who like what he says. And what having two more Trumps in the betting tells me, is that if Donald Trump Sr isn't in the running (for whatever reason), then his fan base would happily vote for one of his family members to continue carrying the baton.
Like him, or hate him, this is an extraordinary achievement for someone who was widely ridiculed when he first ran for office many moons ago.
The fact that so few Republicans speak out against Trump on his policies or views shows just how much they see him winning the nomination. They may not necessarily agree with him. But when push comes to shove, they still see him as their best chance of getting into government in the next term.
Can Trump's links to Putin cause his downfall?
There's certainly nothing to suggest they can. But as the saying goes, a week is a long time in politics.
Trump certainly has to be careful in what he says about Putin, as his remarks about Russia's original incursion into the Eastern disputed territories in Ukraine have shown. He just about managed to wriggle out of that one without too much damage. But he could do without any more.
Trump is a master of creating his narrative though. He always seems to find a way to create a narrative and convince his followers to believe in it.
He has demonstrated over the years that he can recover from such blunders. And as things stand, he seems to have recovered from the Ukraine one.
A bad time to be leading the USA
Also working in Trump's favour is that it is a bad time to be leading the United States. Oil prices are on the rise, and in turn that leads to higher inflation, and what could end up being a cost of living crisis.
Whether that be Biden's fault or not, Trump will make sure the American public blames it on the current White House incumbent.
With Trump already extremely popular with his followers, along with a cost of living crisis, this combines to represent trouble for the Democrat Party, and it will take some effort from Joe Biden and Kamala Harris to prevent Trump from winning again.