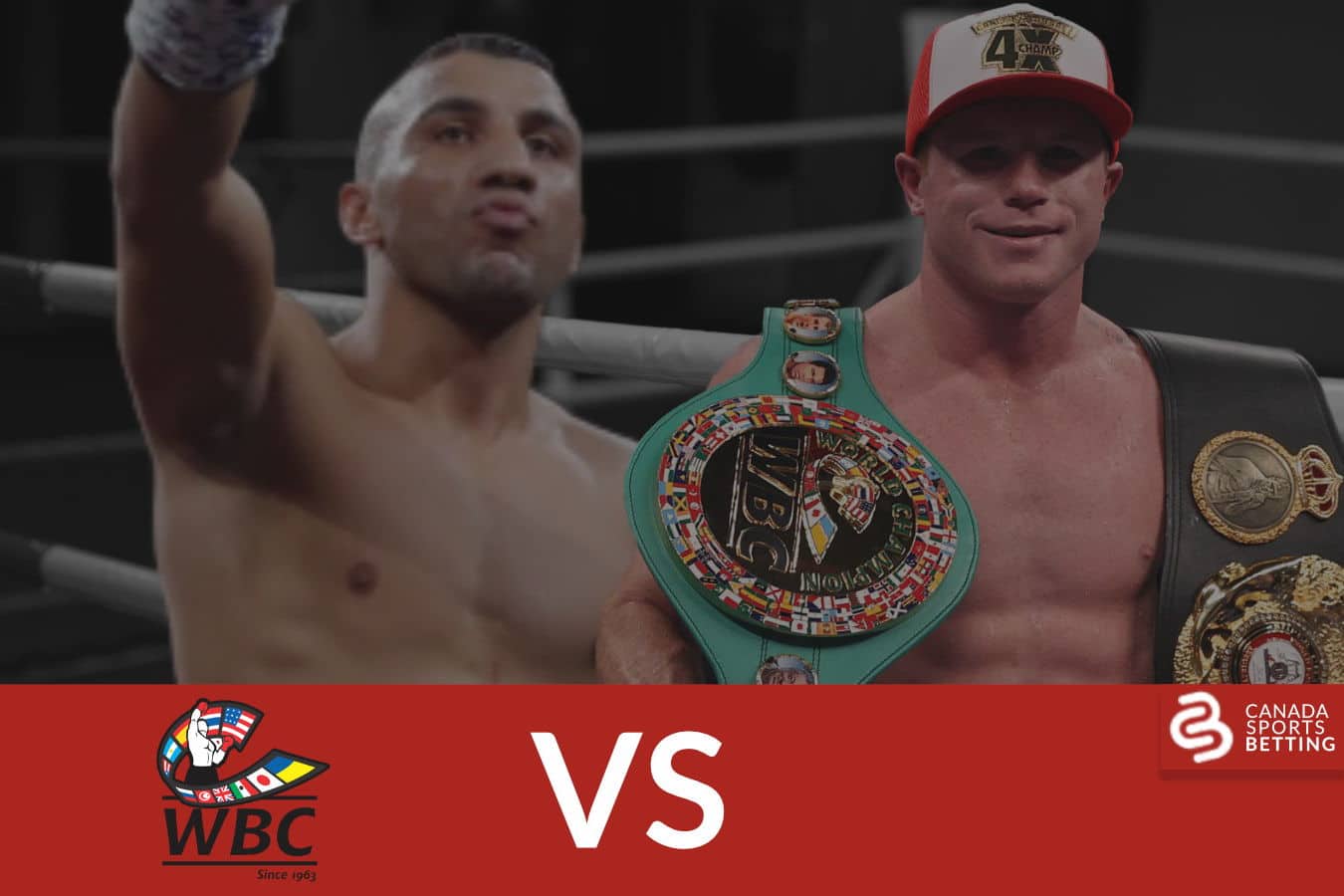 Canelo's last fight was against the Brit Callum Smith back in December 2020. The fight went the distance but there was only one winner, with a unanimous decision going the way of the Mexican.
On February 27th, Alvarez will step back into the ring, this time to defend his super-middleweight titles against the No.1 contender in the form of WBC super-middleweight Anvi Yildirim.
Alvarez is on a 13-fight unbeaten streak, including six knockouts, six decisions and a split draw. Yildirim has shown he can fight too, with 21 wins in 23 fights. However, he lost to Anthony Dirrell in his last fight back in 2019 and is fighting a very different animal in the form of Canelo.
Our boxing experts have assessed the boxing betting odds and made some free picks for the fight and how things might turn out on the night. The Canelo vs Yildirim odds have been swept up from all the best sportsbook providers and we've found the most competitive odds for this Canelo fight.
Saul "Canelo" Alvarez to win (1.02)
The odds are clear and certain, say a lot about how the fight might unfold. Alvarez has never been a bigger favourite in a fight in recent times, and rightfully so.
With Callum Smith there was a clear height and reach advantage, meaning that bettors could see the angle with the odds and draw out possible conclusions as to how the fight would end. But with Yildirim, his recent record and fighting ability leave little to be desired for fighters looking to back the dog.
Many boxing experts and pundits see this as just a stay-busy type of fight, as Canelo is on a huge boxing contract and must remain active to satisfy his contract. This should be yet another easy win for Alvarez.
Canelo to win by Knockout Yildirim (1.03)
With a winning probability of over 98%, Canelo is looking pretty likely to come out victorious at the end of the month. Yildirim is going to really struggle to make any kind of impact in this fight, with a savage beating the most likely outcome.
The more interesting value for bettors who want to back the champ is to wager on the prop bets associated with Canelo fights, such as the Mexican to win via KO/TKO.
While it doesn't add too much more value, it does add some. Additional value could be found if the bettors are to wager on knockouts as round specific, for example, Canelo to win via KO/TKO in the fifth.
Outside Shot: Avni Yildirim to win (15.00)
Yildirim has made some huge improvements to his fighting game in the past year, but Canelo Alvarez is only getting better and better, which is reflected in the bulk boxing bets placed so far.
Canelo vs Yildirim betting odds has started to heat up across major providers, as bettors look to see if it will be the Turkish fighter that manages to put an end to the Mexican's run.
Yildirim has been preparing for his next fight for some time, while Alvarez is fresh out of the ring. There is an angle here, but it's a stretch. Take Yildirim to be the outsider who breaks Saul's run of form.
See below the top sportsbooks where you can wager online and choose the best one for you: