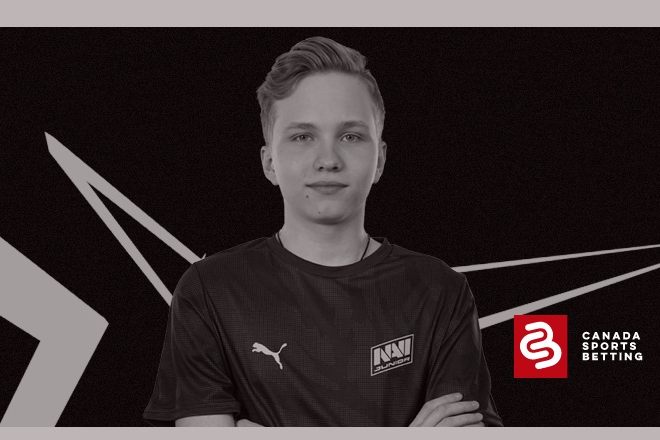 Eight teams will begin to battle it out in the Blast Premier Fall Finals 2021, with the opening matches taking place on November 24th, 2021.
Right before American Thanksgiving, there starts the Counter-Strike GO Blast Premier Series. This Fall Final starts from November 24th – November 28th. Eight teams are in this tournament but our focus is on the first date of action so bettors can get just a taste of the action. Here is our quick-hitting esports betting preview.
The Blast Premier Fall Finals 2021 and Opening Betting Picks
Start Date: November 24, 2021
End Date: November 28, 2021
Total Teams: 8 teams
Location: Copenhagen, Denmark
Prize Pool: $425,000 USD
Tier: S-Tier
Again, our goal is to do a simple quick preview of the opening matches. This will cover the day 1 opening betting picks.
BLAST Opening Round Matches Preview
The top betting sites are always offering excellent esports odds. Even this lower-tiered tournament is no exception. Unlike the upper-tiered tournaments, all of these matches will be the best of three matches or Bo3. First off, let's take a look at some of the BLAST Opening Round numbers. These will give an idea of which favourites are the most amplified in the early going. 
The fun part with eSports is no one can ever quite take the human element out of it. Even for small sums of money, there are betting holes to exploit in this opening round slate of action. Anyway, let's dive into each of the four matches quickly.
BLAST Match 1: Team Vitality versus Team Liquid
Again, unlike the road to get here, the BLAST S-Tier features double elimination. This simply means the loser here will just go into the lower brackets. So, Team Vitality and Team Liquid will just be trying to get a leg up on the competition.
The best strategy here is to understand that Team Vitality is on a bit of a roll. In September, they took out Astralis twice. Now, the more important aspect of all of this is the following. They just went toe-to-toe with Team Liquid less than two months ago. In that Group Stage Match, Team Vitality sprinted out to a huge lead but got halved surprisingly by Team Liquid. That set up an exciting third round.
This is where the mettle of Team Vitality was most evident. The 16-11 third set was not as close as it looked as Vitality controlled the maps and ultimately the match. Some believe that Vitality learned something in this match as opposed to Team Liquid. It was a case of Vitality read the press clippings a bit much.
The expectation is that this goes the distance again with Team Vitality pulling out a win at 1.55 odds.
BLAST MATCH 2: Heroic versus FaZe Clan
It is undeniable fun to watch these matches on YouTube. Take an afternoon or evening just to leisurely view these to appreciate the complexities of this eSport first. It will help your betting acumen later. Heroic and FaZe Clan should be another colossal battle with a 9 am ET cutoff.
Now, this is where it gets interesting. Heroic was able to sweep through its matches without dropping a set but it always seemed a round could be in the balance. Then, there was FaZe Clan who dropped their first match before roaring back with three straight wins. That included a 16-0 sweep in one of the matches which I had not seen all year.
This is where we take a risk and go different. Our pick is FaZe Clan to shock things a little as they defeat Heroic with 2.39 odds. 
BLAST MATCH 3: Natus Vincere versus BIG
This is the easiest Blast Match of the opening day. Natus Vincere is a huge favourite over BIG and it is easy to see why. Their only weakness is their complacency. It was seen in the group stages in September a bit but they won every match anyway.
The problem for the other seven teams in the tournament is that Natus Vincere is the known favourite with Money still in the fold. This may be the last major outings we see him for Natus Vincere. He makes the difference and is the true game-breaker in this tournament. Our pick for the opening matches and the tournament is Natus Vincere.
BLAST MATCH 4: Ninjas In Pyjamas versus Astralis
The last Blast Match of Thanksgiving Eve features Ninjas In Pyjamas versus Astralis. The Ninjas nearly lost to G2 ESports before rebounding with a late run. That was sandwiched between eighth-seeded Team BIG.
Now, Astralis eeked into this round after losing two matches to Vitality. They managed to win three out of five matches but not much is expected of them. The Ninjas should be able to control this match and a sweep would not be a surprise. Ninjas in Pyjamas is our final pick of the opening round.
Best Online Sportsbooks to Bet on the 2021 Blast Premier Fall Finals
Find the best online sportsbooks to bet on the 2021 Blast Fall Finals as well as dozens of other quality esports tournaments out there. The newest users can receive extra incentives when they join through the links. Exclusive welcome bonuses are there for betting on the BLAST series and other tournaments. Also, do check out daily eSports boosts on Betway for the more popular upcoming matches.