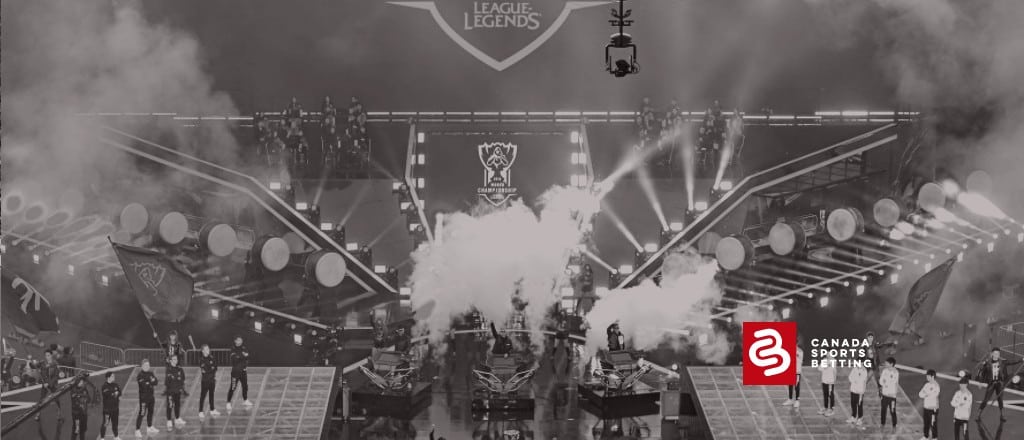 The first playoffs from what is an Esports marathon event takes place this weekend, so without any more delay, here's our latest LPL Spring Esports betting picks.
The group stages are finally at an end. The top 10 has been decided, and the teams that finished in positions 7, 8, 9, and 10 playoffs in what is now a straight knockout.
On Saturday it's the turn of Bilibili Gaming and Rare Atom. And then on Sunday, we see EDward Gaming taking on FunPlus Phoenix.
Whoever wins their respective match goes through to the playoff Round 2. For whoever loses, it's all over!
In the Esports LPL Spring event, the group stages seem to take forever. Thankfully they are now over, and we can get into the real action.
The lowest four ranked sides to qualify are playing this weekend. They are Bilibili Gaming, Rare Atom, EDward Gaming, and FunPlus Phoenix.
After their respective straight knockout matches, the winners will play seeds 5 and 6 in Round 2.
The winners of Round 2 will next play seeds 3 and 4 in Round 3, with the winners of these matches, then take on seeds 1 and 2 in the 4th Round.
Only at this stage, effectively the semi-finals, will anyone get one last second chance. And this is only done to give the top 2 a second chance of glory.
How to bet on Esports
When betting on Esports there are three main match markets. They are:-
Moneyline
Handicap
Over/Under
The Moneyline is just a straight bet on who you think will win the match.
In the Handicap market, one side will have a start awarded to them by the sportsbooks. It is up to you to decide if you think the team with or without the Handicap advantage will win or lose. The odds on both teams are altered according to the Handicap.
With the Over/Under market, it's up to you to decide whether you think the match will last for over or under the number of games the bookmaker sets the spread at.
Esports Futures
There is also the option to bet on the futures markets, and the most popular is to win the tournament.
You can also bet on markets like to finish in the top 3, or on who will be the top player.
With competitions like this one lasting from January until the end of April, you might want to consider using a new customer betting bonus.
This is because you probably won't want your money tied up in a futures bet for nearly four months. You can find plenty of these bonuses on our Sportsbooks Reviews page. 
Bilibili Gaming v Rare Atom Picks
The first knock-out match involves two of the pre-tournament outsiders.
In the Esports betting odds for this match-up, Bilibili Gaming is the 1.40 favourite on the Moneyline. Opponents, Rare Atom, are 2.75.
In the Handicap market, BLG is giving up 1.5 legs and is 1.90 in what is a best of 5 matches. Rare Atom is 1.80 with a +1.5 leg start.
Finally, in the Over/Under market, the spread is set at 4.5, with Over 4.5 at 2.75, and Under 4.5 at 1.40.
Playoff Round 1; Bilibili Gaming v Rare Atom
When; Saturday, March 26th, 2022
Time; 4.45 am ET
Bilibili Gaming has won their last two matches but lost four in a row before that. The two wins came against Ultra Prime and LGD, two sides who failed to reach the playoffs.
As for Rare Atom, they've lost their last two matches. Both 2-0 defeats to JD Gaming and EDward Gaming.
It has to be a case of going with the form here. Bilibili is in better form, albeit against inferior opposition, but they've still won their last two in a row.
Therefore I'm going for Bilibili to win on the Handicap for my pick, as I think they are too short on the Moneyline.
Please check out our Sports Interaction Review for more details about how to claim this offer.
EDward Gaming v FunPlus Phoenix Picks
In the second playoff match of the weekend, EDward Gaming is a very short-looking 1.28 to win on the Moneyline. FunPlus is 3.50.
On the Handicap spread, EDG is 1.72 starting from -1.5 games. With a +1.5 game start, FPX is a decent-looking 2.00.
Elsewhere, the Over/Under spread is set at 3.5, with Over 3.5 at 1.40, and Under at 2.75.
Playoff Round 1; EDward Gaming v FunPlus Phoenix
When; Sunday, March 27th, 2022
Time; 4.45 am ET
The recent form shows EDG has won three and lost three of their last six matches. Their most recent outing was a 2-0 win over Rare Atom.
As for FunPlus Phoenix, they have won four of their last five, allowing them to sneak into the tenth and final playoff spot. They did lose their final round-robin match 2-0 to Victory 5, who topped the table.
It's a close match to call, and I think the best value bet here is for FunPlus Phoenix to win on the Handicap spread.