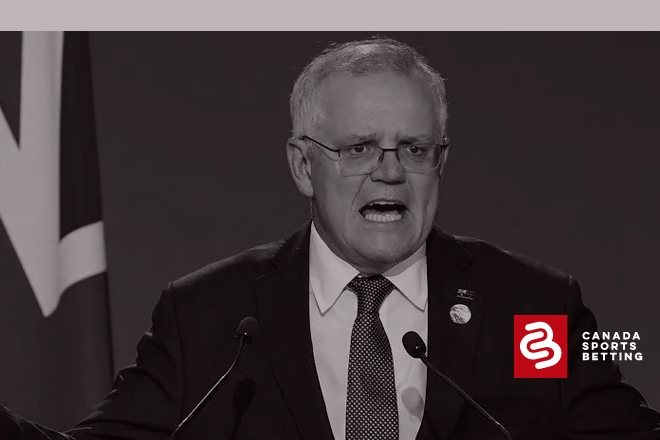 American elections have nothing on the Australian Federal Elections. At CSB.we try and predict which party will win the premiership in the upcoming election.
The Australian Federal Election can happen at any time. Here at Canada Sports Betting, we will try and handicap which party will win the premiership. Also, we list a few names to keep an eye on along the way. Will the Coalition find a way or can Labor hold on? It's an excellent question that does not have an answer or even necessarily a timetable.
Let's just say this is a rather complicated process, to say the least. Hopefully, this will be less contentious than what typical international politics can be. Then again, it is Australia, so maybe that should be the norm.
There are two likely candidates for the next premiership which will determine party control in Australia. The Labor party is headed by Anthony Albanese while Scott Morrison leads the Liberal party and is the incumbent.
COVID has created a crazy environment in Australia and as a result, this upcoming election still does not have a set date. What? What kind of election is that? That is the AFE in a nutshell.
Australian Federal Election Numbers as 2021 Comes to an End
There is a federal election coming up as we are within the window for a federal election in Australia. For those in North America and especially in the United States, there is no set election day. However, on the bright side, some numbers can be bet on to determine party control. That for all intents and purpose is our focus at CSB.
Interestingly, most sites we saw are cutting off the futures as of November 30th. Here is the table below:
Not many sites even are on this like they are. Their sports numbers are pretty good as well.
Australian Political Futures: So When Is There an Election?
When digging into the Australian political futures, one realizes just how intricate and different this is from American politics. For example, there is no idea of when an election will take place. There are ideas and speculation but little, if any, concrete information.
For example, there are a few ideas on when an Australian federal election can take place. The deadline for a start to the proceedings is May 21st. That gives six weeks for all the complex Senate counts to finish and be elected to start their terms by July 1st.
The main part of the election focuses on the party leaders who essentially will grapple for the position of prime minister. If one is Scott Morrison, the time may not be now. Morrison's approval ratings have been steadily declining in 2021 and are now the lowest they have been since March of 2020. That was during the black summer brushfires (65 to 46% is a significant drop).
Timing is key for Morrison and any Liberal-Coalition to maintain control in the Australian Parliament. Morrison holds a lead still over Anthony Albanese, the Labor leader but those numbers are eroding. Morrison held a 28 percentage point lead in February. That percentage dipped to 16 just a week ago. While Albanese's approval numbers are around even with 25% unsure of how he will perform, things are tightening up considerably.
Scott Morrison, The Liberals, and The Australian Power Grip
Anyone who is anyone has to believe Scott Morrison and the Liberals could be in some trouble. One thing is clear. Morrison is campaigning hard, fast, and free. He has been touting energy alternatives for electric cars and much more in the past month. Most of Morrison's views run right to moderate centric. What does that mean? Think of a conservative-moderate in the United States. Liberal is not the traditional view in Australia.
There have been quite a few gaffes and mistakes in the last year with Morrison's Australia. Many people feel Australia's COVID response has been too restrictive. There had been videos of excessive force that made the international news and various allegations of police abuse over mask-wearing. Also, there was a slow rollout of the vaccinations even though Australia was mostly on lockdown.
Despite this, there is a clear Australian power grip that Morrison and his coalition possess. Is that grip as firm as it was? That answer is no. The Liberal party does still hold slight advantages on the economy and even COVID along with international reputation. Those numbers though are within a few percentage points of level. That is not an ominous sign but not good either.
The Problem with the Labor Party in Australia
Alas, the Labor Party has a problem in Australia. The clock is ticking. A federal election can almost start at any time and the incumbent, Morrison, has the advantage. They do have an edge in polls on international relations by three percent. However, Albanese is faring a hair worse.
The opposition itself is going fairly well. They lead in polls when it comes to eight of nine key metrics but all by a marginal margin that is within error. Those are based on a two-party measure polling which was enacted in 2019. Again, there is a lot of uncertainty as to what would happen during the election window.
Australian Prime Minister / Party Control Pick
Our picks for Australian Prime Minister and Party Control have changed a little. It takes a gamble here. Take Labor and Anthony Albanese in a slight upset at 2.00.
There are lots of good betting sportsbooks and free betting guides to help all bettors.