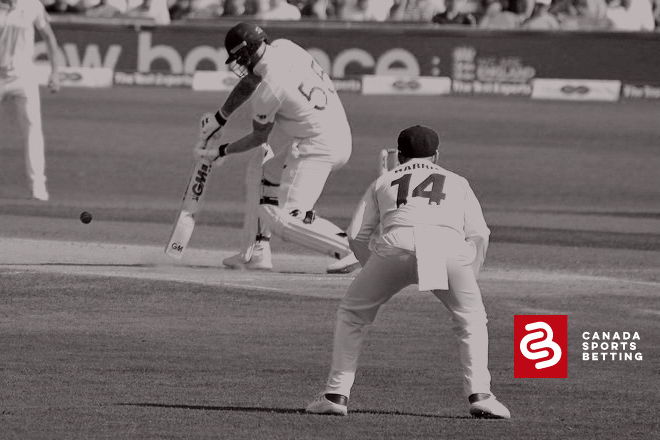 England has one last chance of redemption when the 5th and final Ashes Test of the series gets underway in Hobart on Thursday night. Let's have a look at our free betting picks.
So far this tour has been an unmitigated disaster for Joe Root and his England team. The batting has failed miserably, the catching has been awful, and the bowling could have been a lot better as well.
So what chance of an England win when the two sides meet in the final Test match under the Bellerive Oval floodlights?
Match – Australia v England | 5th Test (Day/Night)
Where – Bellerive Oval, Hobart, Tasmania
When – Thursday, January 13th -17th, 2022
Time – 11 pm ET
Before we look at the chances of England causing a huge upset, let's take a quick look back at the tour so far.
2021/22 Ashes – The Story So Far
Right from ball one England have had a torrid time in Australia.
Former England test captain, now turned pundit, said during the 3rd Test, so far the only thing they've done right on the trip is turn up on time."
Out on the pitch, four matches have been played, and with just this one to go, Australia has an unassailable 3-0 lead.
But what seems like dead rubber on paper, actually isn't.
There are World Test Championship points up for grabs, and after narrowly missing out on the previous WTC Final in 2021, Australia won't want to let any more points slip away.
I say more points because that's exactly what happened in the 4th Test, when the Aussies had England on the ropes, only for Joe Root's team to cling on by their fingertips for a draw.
The drawn match cost Australia the win, and with it, the chance of a series whitewash, and more World Test Championship points.
The Aussie hosts had absolutely crushed England in the first three Tests, and the tourists were there for the taking. The Aussies will consider it a missed opportunity.
They will be determined not to let this happen again on Thursday, and with England looking demoralized, the Aussies will surely smell blood.
Just look at the results so far…
1st Test – Australia won by 9 wickets
2nd Test – Australia won by 275 runs
3rd Test – Australia won by an innings and 14 runs
4th Test – Match Drawn
So, bearing all that in mind, the outcome of the 5th Test should be pretty inevitable, right?
Do England have any realistic chance of Victory?
They do, but they need a heck of a lot of things to go right for them. And the stars have slightly aligned in their favour ahead of this match.
But a similar thing happened ahead of the 1st Test, and look what happened there!
Back to Hobart, and the fact that the match is here is a bonus for England.
The match was scheduled for Perth's WACA ground, also known as the Furnace for its fast wicket and red hot atmosphere and environment.
Playing the match in Hobart rather than Perth really helps England. The Australian quick bowlers would have been queuing up to bowl at England on the WACA's fast, bouncy track.
At Hobart, the wicket is less suitable for their bowling style.
The second thing playing into England's hands is that this is a day/night Test match.
Playing in humid conditions when night falls in some countries can make the ball do all kinds of strange things, like swing around, making batting virtually impossible.
And in Jimmy Anderson, England have arguably the world's best exponent of making a swinging ball talk.
The problems are; 1, England need to be bowling at the time the ball starts swinging; 2, Australia also have bowlers who can exploit the conditions, and England's batters are already down on confidence
Australia v England Betting Picks
Bettors looking for value on the best sportsbook sites will have to start by deciding if they want to bet on the 2-way line or the 3-way line.
On the two-way, there is no draw included in the betting, it basically draws no bet.
In this market Australia's odds are way too short, they are just 1.14. On the 3-way line, they are a far more competitive looking 1.66, which I think is a better value.
For the record, also on the 3-way line, England are 6.00 and the draw is 4.50.
Check out our Sports Interaction Review for more great Canadian betting offers!
For me, Australia is just far too hungry at the moment. They won't want to let England off the hook here, and barring something extraordinary happening here, I can see them rinsing England again.
Australia does have a tough call to make in the batting line-up, where Usman Khawaja, Travis Head, and Marcus Harris are all vying for two spots.
But in the bowling department, Scott Boland, Michael Neser and Jhye Richardson have all come in and done well. The established trio of Cummins Starc and Hazlewood finally have some competition for their places.
As captain, Pat Cummins' position is safe. But for whoever plays out of the other bowlers, they know one bad performance and there is a guy waiting to take their place.
And I think that drives them on and ensures that the Aussies won't be coasting when they play England, and I think they win the Test match.
Check out our sports betting apps page for the best mobile betting information!
See below the top sportsbooks where you can wager online and choose the best one for you: