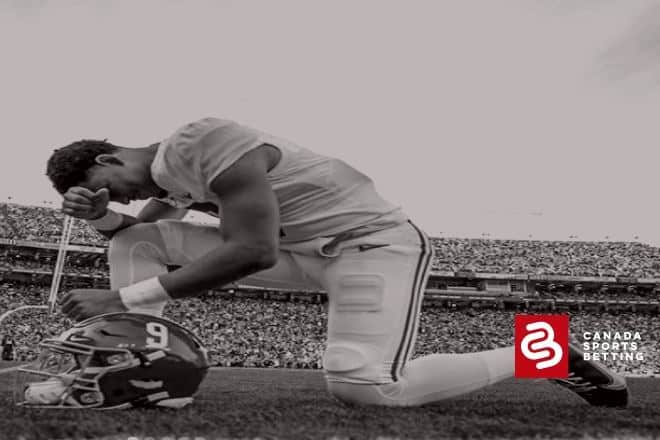 Here we go, folks. We are down to two teams who are ready to battle it out for the National Title in the college football world, with Georgia and Alabama ready to duke it out. Many football fans have been hoping for this matchup, as it pairs Nick Saban against Kirby Smart. In this piece, we have NCAA picks for Alabama vs. Georgia in the National Championship Game. Which team will come out on top?
Georgia is surprisingly the favourite over Alabama
• What: College Football Playoff National Championship Game
• When: Monday, Jan. 10
• Who: Alabama vs. Georgia
• Where: Lucas Oil Stadium
Believe it or not, Georgia is surprisingly the favourite over Alabama when the two teams face off for all of the marbles. The Bulldogs are coming off a huge win over Michigan in the national semifinals, while Alabama is also impressed in their semis matchup going up against Cincinnati as well. What separates Georgia a little bit here is the level of competition.
No disrespect to Cincinnati, but the Bearcats were never expected to hang close with Alabama. Countless folks continue to complain about the fact that a Power 5 team made it into the College Football Playoff, as teams like Ohio State and Notre Dame showcased just how dominant teams from one of the main conferences can be over a team like Cincinnati.
As for the Bulldogs, they took on Jim Harbaugh and Michigan and they barely broke a sweat in taking the Wolverines down. Georgia really put on a show in that contest, walking their way into the natty. Now, Georgia will look to keep things rolling on both sides of the ball to try and take down the Crimson Tide. This of course won't be easy.
Per the oddsmakers, they think the Bulldogs will be able to get that job done, as Georgia has been given 1.69 NCAA football odds to beat Alabama. Meanwhile, for the Tide, they've been set at 2.25 for their National Championship betting odds. If Georgia's offence and defence continue to play at such a high level, then they surely have a chance to take down the mighty Alabama side. With that said, we don't think that will go down.
Alabama is our pick to win the National Championship
Yes indeed, Alabama is our pick to win the National Championship this year, as we've got strong belief in Saban and his quarterback: Bryce Young. While just being a sophomore, Young is without question one of the top players in the country. He's so good, he took home the Heisman Trophy Award this season, which of course is the highest honour in college football for a player.
What's important to remember here too is that Alabama has historically had Georgia's number when they meet in big games. These two teams recently met for the natty a few years back, and folks haven't forgotten about Tua Tagovailoa's walk-off touchdown pass in overtime. That was one of the most electric plays in college football history.
Then earlier this year, these two teams met in the SEC Championship Game. Once again, Alabama was able to record a big win and do so in a convincing fashion. Georgia was undefeated in that matchup and they were also considered the favourites. That didn't stop Alabama from coming away with a head-turning victory for all their fans to enjoy.
In that showdown, Young was simply brilliant, as he went on to throw for 421 yards and three touchdowns. As good as the UGA defence has been this year, Young was able to slice the unit up in an impressive fashion. Now, Young will be ready to do that once again on Monday night. Because of this all, we're for sure going with Alabama to win yet another National Championship.
The two teams should cover the over in this one
With both these squads being so potent on offence, the two teams should cover the over in this one. While we've already discussed Young, don't forget about Georgia's offence, which of course is led by quarterback Stetson Bennett. In the win over Michigan, he tossed for three touchdowns, which of course was great to see for the team.
On top of that, running backs Zamir White and James Cook will be ready to put on a show for the Bulldogs as well. As things stand, the over/under has been placed at 52.5 points. We surely think these two teams will be able to reach that without any issue. So, if you're thinking about taking a gamble with the over, check out our best Canadian betting sites to place a wager.