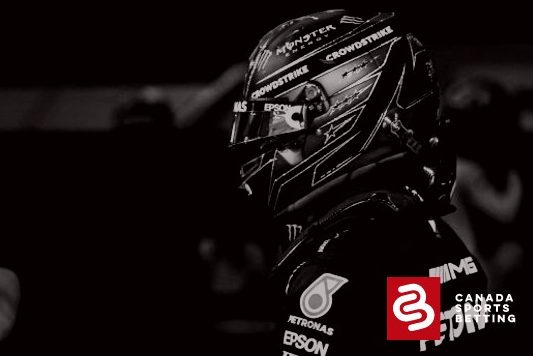 After what has been the most exciting and unpredictable season, we are down to the final race: the Abu Dhabi Grand Prix. This 2021 Formula One World Championship has seen Lewis Hamilton of Mercedes come from behind to capture his eighth championship. However, Max Verstappen and Red Bull still have an outside shot of spoiling their party. It will all be decided this Saturday as we give our betting pick.
Before diving into this final preview, let's look at the Formula One betting odds for the Abu Dhabi Grand Prix. For obvious reasons, Hamilton is heavily favoured to win and is followed closely by Verstappen. Hamilton's teammate, Valterri Bottas is a distant third while the rest can be considered long shots at best.
The Abu Dhabi Grand Prix Odds: Bet Hamilton or Verstappen?Date/Time: Sun, Dec. 12, 8:00 AM ET
Location: Yas Marina Circuit, Yas Island, Abu Dhabi, United Arab Emirates
Network: TSN, ESPN (United States)
This comes down to Hamilton and Verstappen as everyone thought. But what most did not expect was how close Verstappen would be to Hamilton. Whoever wins the Abu Dhabi Grand Prix will win the championship. But should Verstappen and Hamilton not finish by some Act of God, the young Dutchman holds the tiebreaker.
Both have a shot. While Hamilton has the edge, we will make the case for both racers:
Hamilton's Case: Championship Pedigree
"Never underestimate the heart of a champion," said legendary Houston Rockets coach Rudy Tomjanovich as he led the sixth-seeded team to an unlikely consecutive championship. While no one ever counted Lewis Hamilton out, he was trailing Verstappen for three-quarters of the season.
Hamilton won three of the first four races then won just two following the Mexican Grand Prix, the 18th race. What does the seven-time champion do? Win the next three races: Sao Paulo, Qatar, and Saudi Arabia to tie Verstappen and emerge as the favourite with similar betting odds to the pre-season.
The Brit finished third last season but has won four of the last six Abu Dhabi Grand Prix prior. He also holds the fastest lap record on the Yas Marina Circuit, which he set two years ago.
But Hamilton is also bringing something here that he didn't before: some fire. He was all but unchallenged in his prior seasons but a young and sometimes reckless Verstappen has seemingly poked the bear inside Hamilton.
A controversial tactic from Verstappen in the Saudi Arabian Grand Prix earned the ire of Hamilton and his team. Verstappen drove "too fast" in the run-off, nearly colliding with Hamilton as a result. The crisis was averted and Hamilton recovered to win the race. Verstappen finished second. But this is just but a glimpse of the budding rivalry between the two.
Verstappen's Case: Nothing To Lose
The folly of youth! Max Verstappen, as Hamilton alluded, is a man living on the edge. The 24-year-old had the champion on the ropes but has since fallen behind, finishing in his rear for the last three races. Verstappen is enjoying a breakout season having won nine races this season when he had just 11 in his past eight.
He has finished in the top two in nine of his last ten races and became the youngest driver to score a grand slam, which he pulled off at the Austrian Grand Prix. He also set a dubious record of having the most race wins without having won a World Championship after he won the Belgian Grand Prix.
For Verstappen, beating Hamilton comes down to keeping his cool and avoiding mistakes. The Yas Marina Circuit has often been described as one of the most complex circuits. He won last year's Grand Prix, which marked the only time he's won in the circuit. He finished second in 2019 and third in 2018.
But what Verstappen is now is what Hamilton was in his younger days: fearless if not a bit overenthusiastic. This up-and-comer may just take over Hamilton as the sport's greatest talent. He has driven like a champion for most of the season and his Red Bull team has finally closed the gap with Mercedes.
As much as we'd like to pick Verstappen to dethrone Hamilton, this race may serve as the kingmaker instead. Michael Jordan had to lose to Joe Dumars and his Detroit Pistons thrice while Wayne Gretzky's Oilers got swept by the dynasty before them, the Islanders.
Verstappen will be the king of Formula One. Just not yet.
Best Online Sportsbooks to Bet Formula One Racing
Find and check our Sports Interaction review to learn more on how to bet on Formula One and other motorsports. This top online sportsbook is a must-have for Canadians. But other than SIA, there are several other books that are worth your investment. Check them out and see how you can avail of their many online betting bonus offers.