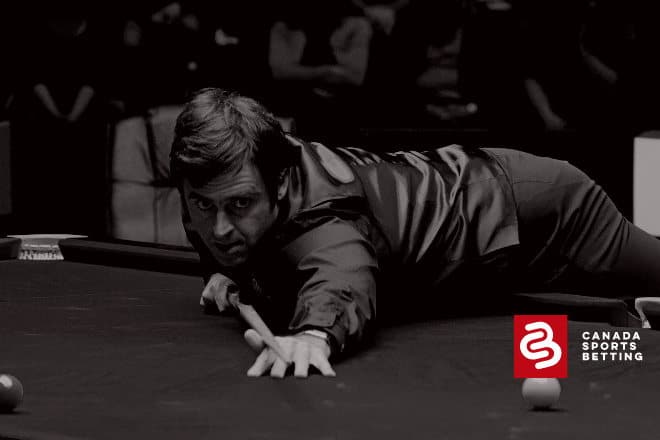 What: The 2022 Masters or the 2022 Cazoo Masters snooker tournament. It will be the 48th time the event will be held.
Who: The top four contenders to win the 2022 edition of The Masters
Where: Alexandra Palace in London, England
When: 9–16 January 2022
Recognized as one of the three Triple Crown events on the professional snooker circuit, The Masters will kick off 2022 with a bang in London. Originally starting as an invitational event for the top 10 players in the world, the field is now a 16-person tournament. Though it is a non-ranking event, it is still regarded as one of the most prominent tournaments in the snooker universe. This year's field will be another stacked one as reigning champion Yan Bingtao returns, along with Ronnie O'Sullivan, who has won the event a record seven times.
Below we take a deeper inspection at who will be crowned as the champion at the first major event of the year.
The Number One Contender: Judd Trump (4.00)
After having to withdraw in 2021 due to testing positive for COVID-19, Trump is back to improve on his first-place finish in 2019. In the final, he was able to knock off O'Sullivan with a resounding 10-4 victory. This is Trump's only finals appearance in his career, so he will be looking to build on his impressive resume with another win at Alexandra Palace. Already in the Snooker Hall of Fame at age 32, Trump is also coming off a victory at the 2021 Champion of Champions tournament, with a finals win over John Higgins.
Number Two: Ronnie O'Sullivan (5.50)
The king of The Masters, O'Sullivan's name is all over the event's record books. With his latest wins coming back-to-back in 2016-17, O'Sullivan is looking to make more history at the 2022 edition. Noted for his longevity in the sport, O'Sullivan has a knack for showing up in major competitions. Not only is he a seven-time Masters champion, but he is also a record seven-time UK Champion and six-time world champion. Though Sulivan was bested by Trump in the 2019 finals, he is still a formidable foe for any opponent that is not prepared for his onslaughts.
Number three: Neil Robertson (6.50)
The winner of the 2012 Masters tournament, Robertson will look to improve on his record at the event in early 2022. The Australian has a 1-2 finals record at the tournament, with his latest championship match appearance coming in 2015 vs. Shaun Murphy. Though he lost that final 2-10, Robertson still has had a lot of success in the years following that tournament. Most recently, he won the 2021 English Open (over John Higgins in the final) and the 2021 Tour Championship (defeating O'Sullivan in the final). With a crowded field at the top, Robertson has the guile to knock off any competitor at a moment's notice.
Final contender: Mark Selby (7.00)
A three-time champion at The Masters, Selby is recognized as one of the sport's Mt. Rushmore of current stars. With his last victory at the event coming in 2013, Selby is looking to take back the crown he won almost a decade ago. The current No. 1 ranking player in the world, the 38-year old most recently won his fourth World Snooker Championship in 2021. When comparing the other players on this list, Selby does match up favourably with O'Sullivan (4-0 record in ranking championship finals), but not so much against Trump (0-1) and Robertson (0-2).
Prediction: With a stacked field like this, it is not an easy task to pick who will take home the crown. That said, why not go for someone looking to make some history? This is why O'Sullivan will be the choice to take home the title and notch his record eighth title at The Masters.
How To Bet the Snooker Online?
When you are ready to place your bets on The Masters, you won't find a better spot to do so than one of the best-rated sportsbooks for any kind of competition listed here and below. Here, you will find a wide variety of betting lines for all events pertaining to the Masters or any other snooker event. You can find a plethora of these sportsbooks here too that suit your needs, in fact, check out our reviews here. Any one of these sites could instantly be your one-stop source for wagering on the various snooker tournaments and finding the best bang for your buck. What's more, there is a ton of information regarding picks for other sports too that you can utilize for your wagers just like the article above.
There's another big reason why you should be using these sites to place bets — free bonuses and free picks! For instance, if you're a new bettor, you could earn hundreds to thousands of dollars in free play through sign-up bonuses. The current deals available are detailed in the underneath table. Pick one and redeem it by clicking the "play now" button next to it. Make sure to do this now and your next sports bet could have even more free money coming your way!