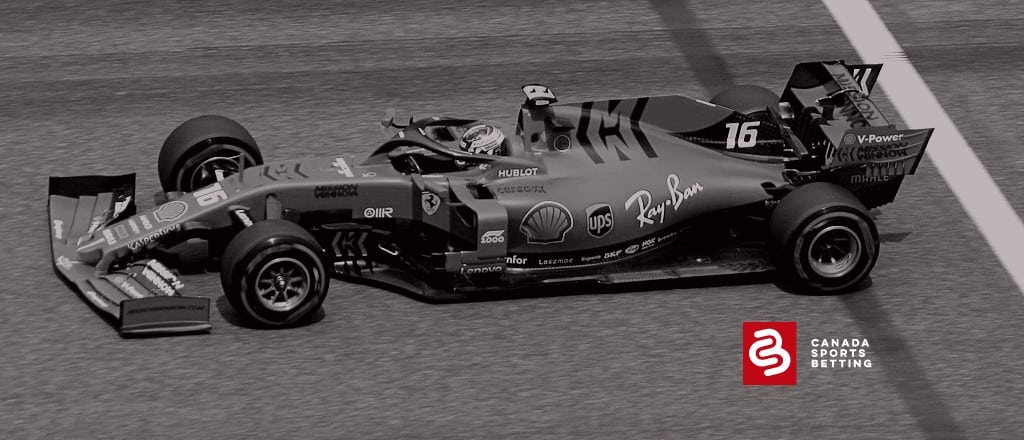 The opening Formula 1 Grand Prix of 2022 was a spectacular one, so with the second race of the season this weekend, here we have our 2022 Saudi Arabia GP betting picks.
It's not often that one race event can blow open the whole sports betting market in the way the opening Grand Prix of 2022 did. Ferrari and Charles Leclerc dominated the season opener in Bahrain last weekend, and as a result, they are the sportsbooks betting favourites to do the same again this weekend.
Not only are they favourites this weekend, Leclerc is now the favourite with some sportsbooks to win the 2022 F1 Drivers Championship, and Ferrari is also the outright favourite in the latest betting odds to win the Constructors Championship.
Yes, the sportsbooks and punters alike seem to believe that Ferrari is back in contention again in the crazy world of Formula 1.
A quick look at the Driver's Championship shows that Lewis Hamiton is the big loser. Pre Bahrain, the British driver was the 2.35 betting favourite to win this season's world championship. After just one race, he's down to third in the betting at 3.75.
The big mover is Leclerc. A few weeks back he was the fourth favourite at 12.00. He was then backed into the third favourite at 6.00 pre-Bahrain, and after a dominant win, he now finds himself at 2.85 – the same price as defending champion Max Verstappen.
Saudi Arabia GP Betting Odds
Now, onto this week's race, and we are still in the middle east with Saudi Arabia hosting this weekend.
The first practice gets underway on Friday morning (local time), with the race taking place on Sunday. Luckily, it's a night race, meaning we have a start time of 1 pm ET on Sunday afternoon and no ridiculously early starts.
What; Formula 1 – Saudi Arabian Grand Prix
Where; Jeddah Corniche Circuit, Jeddah, Saudi Arabia
When; Sunday, March 26th, 2022
Start Time; 1 pm ET
The betting to win the race sees Charles Leclerc currently as the slight favourite ahead of Max Verstappen.
Leclerc is 2.49 with Sports Interaction, while Verstappen is 2.54. Next is the second Ferrari of Carlos Sainz at 7.61. Sainz is followed by seven times world champion Lewis Hamilton, who is 9.00.
When was the last time Lewis Hamilton was the fourth favourite to win any race, and at odds as long as 9.00?
How to Bet on Formula One
The main betting markets on Formula 1 race weekends are the race winner market, to finish in pole position betting, and to finish in the top 3 (also known as to finish on the podium betting).
As ever, we have our free picks for you to follow. But if you're unsure about parting with cash on F1, then pay a visit to our sportsbooks reviews page, where you will find thousands of dollars worth of new customer betting bonuses.
Using those bonuses means you are not risking hard-earned cash on a sporting event you might not know too much about.
Another handy resource to visit to help with F1 betting is our Formula one betting odds page. Here you will find even more information about the 2022 season, with the latest odds and information about the schedule and the teams taking part.
Saudi Arabian GP Betting Picks
As we've already mentioned, Ferrari and Charles Leclerc are the respective team and driver to beat. That could change in the future, but for now, it seems to be the case.
Leclerc's Ferrari team completed a one-two in Bahrain, with the two Mercedes of Hamilton and George Russell in third and fourth, respectively. The two Red Bulls didn't finish, and as such, remain a bit of an unknown quantity.
Leclerc looks set to win back to back races
With the two Ferrari's dominating, the chances are not much will have changed in the space of seven days. We will have to wait and see how practice and qualifying go before we know for sure though!
The mood music coming out of the paddock is that the Ferrari car is miles ahead of the Mercedes and Red Bull cars and that the rule changes seem to be playing into the Italian team's hands.
Therefore I see no reason not to expect back-to-back wins for Ferrari, and I make Charles Leclerc my betting pick to win the Saudi Arabian Grand Prix.
Elsewhere, and what chance of Max Verstappen winning or even completing the race? The world champion did go wheel to wheel with Leclerc, and the chances are if Red Bull can sort out their reliability issues, Verstappen will challenge.
For now, though, I think that Christian Horner and his team will be happy to get a Red Bull to the finish line, and while Ferrari is in a possible period of dominance, just settling for clinging to their coattails.
Therefore I think Red Bull will be happy to get on the podium, and I make Max Verstappen finishing in the top 3 my second betting pick.