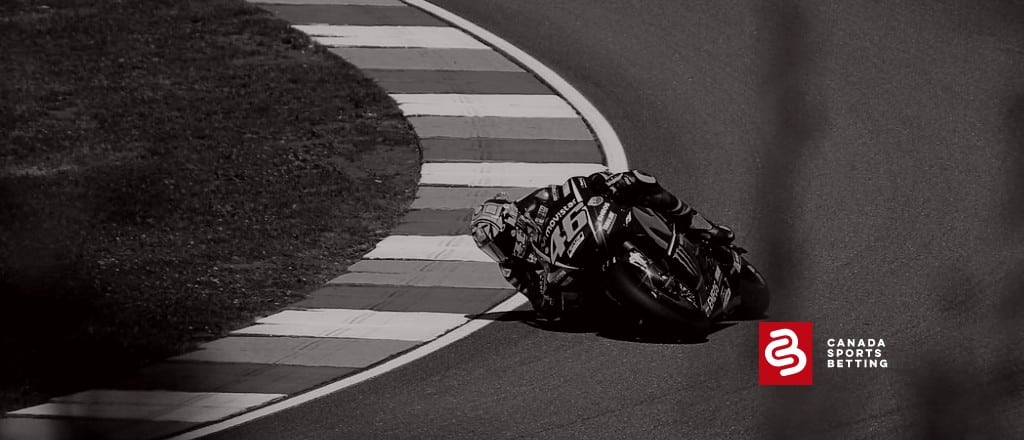 The second race of the 2022 MotoGP season is this Sunday, and after Enea Bastianini's shock win in Qatar, we predict who will do the business this Sunday in our 2022 Indonesian MotoGP betting picks.
The biggest names in motorbike racing descend on Indonesia this weekend for the second race of the 2022 MotoGP season.
The race takes place on the brand new Mandalika International Street Circuit, in the West Nusa Tenggara province. Although a new circuit, this track was used in pre-season testing, so the riders will be well used to conditions.
So far there are no odds available from the best sportsbooks for the race. After the shock result in Qatar, the bookies seem to be sitting on their hands waiting for qualifying to start before releasing any odds.
Speaking of the opening race in Qatar, that result has seen the 2022 MotoGP's betting odds thrown into complete disarray. Since Enea Bastianini's shock win, the Italian has now come from nowhere to be just 11.00 in the betting to be the 2022 world champion.
Those betting odds make Bastianini joint third favorite, along with Spain's Joan Mir and 2021 world champion Fabio Quartararo. Ahead of that trio in the betting is the favorite, Spain's Marc Marquez at 2.20, and Francesco Bagnaia, who is 4.00.
How To Bet on the 2022 Indonesian MotoGP?
Assuming the sportsbooks ever release odds for this race, come on guys, then the best market to bet on is the race-winner market.
I expect this will be a wide-open market this week after Qatar, and with that bringing extra risk, I recommended using one of the many new customer betting bonuses found on our Sportsbooks Reviews page.
Using these bonuses will reduce your liability, and it also allows you to hedge your bets and pick more than one rider.
Other popular MotoGP markets to bet on are to finish on the podium and to start from pole position.
The race itself is an awful one for us in the Eastern-Time zone. A 3 am start on Sunday morning is not what we need, and I suspect many will be watching this race on catch-up TV when they rise. Full race details are:-
What; Indonesian MotoGP 2022
Where; Mandalika International Street Circuit, West Nusa Tenggara, Indonesia
When; Sunday, March 20th, 2022
Time; 3 am ET
As already alluded to, the course is a brand new street circuit. It has 17 turns and is 4.310km in length. The riders are familiar with it as pre-season testing was here only last month.
2022 Indonesian MotoGP Picks
Okay, now let's look at some Indonesian MotoGP betting picks for this weekend, starting with the man of the moment, Enea Bastianini.
Enea Bastianini Picks
Enea Bastianini's shock win at Qatar was the first time his Gresini Racing team has tasted victory in their 16 years of existence. The Italian rider who was the Moto 2 Champion in 2020 didn't enjoy a great time in testing on this circuit, only finishing in 13th on his Ducati.
I expect on the back of his excellent win the Italian will be one of the favorites at Mandalika, but I'm not sure I'd be backing Bastianini to go back-to-back this weekend.
Don't rule him out for a podium finish. And if he does win, he will move big time again in the 2022 Riders World Championship market.
Pol Espargaro Picks
Also enjoying a solid start to the season is Spain's Pol Espargaro. He was one of my picks to win in Qatar and followed on from his excellent performance in pre-season testing with an impressive third place at the Losail International Circuit two weeks ago.
I'm hoping the best Canadian sportsbooks continue to treat him as an outsider and leave him at longer odds for the next few weeks, as he is in great form.
He is joint sixth in the betting to win the 2022 World Championship at 13.00. I'm not convinced of his world title credentials just yet, but in his current form, I think Pol Espargaro is worth a small bet to win the race and a cover bet for another podium finish.
Marc Marquez Picks
The world championship favorite had a quiet race in Qatar but still managed a solid fifth-place finish. The six-times world champion is still easing himself back into racing after two years ruined by injury and lack of race fitness.
I expect it to be another solid if not spectacular performance from the Spaniard, and I can see Marc Marquez getting himself on the podium this weekend.
Francesco Bagnaia Picks
There were high expectations of the Italian before the start of the season, but things didn't go well in Qatar. Starting from a disappointing ninth on the grid, Bagnaia was making his way back through the field until he collided with teammate Jorge Martin, taking them both out of the race.
Bagnaia will doubtless be back in contention soon enough, but will it be this week? I certainly wouldn't bet against it.
This race may show us if Bagnaia has what it takes to be the 2022 world champion, and he is worth a bet to get his season going with a win in Indonesia.