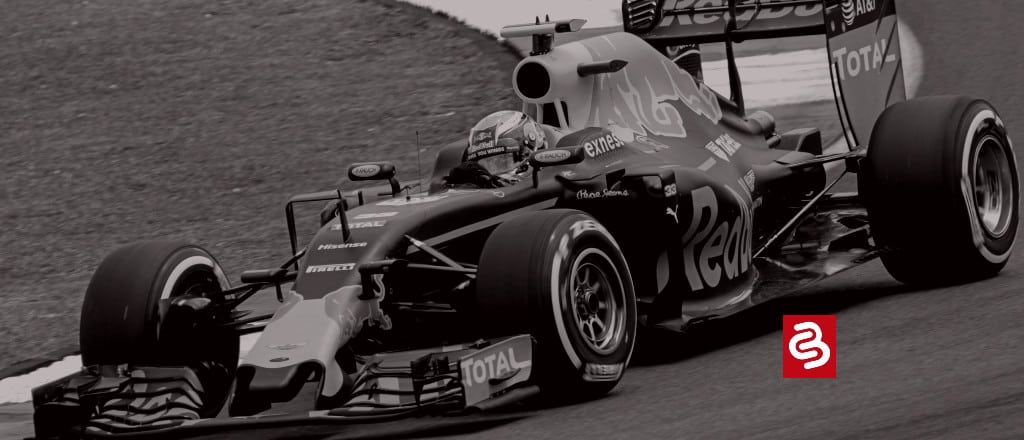 With the 2022 Formula 1 season now less than a month away, we thought it was a good time to see if history can repeat itself, and we ask can Max Verstappen win back-to-back Formula 1 world titles?
When you look at his opponent, the machine that is Lewis Hamilton, your first impression may be that Verstappen has little chance.
But a quick look back at the history books shows that may be the wrong position to take.
Yes, Lewis Hamilton goes into the season as the betting favourite, and it's easy to see why.
He is a seven-time world champion and were it not for the wrong protocol being applied by the now replaced Michael Masi in Abu Dhabi, Hamilton would almost certainly now have eight world titles.
I know that view will be disputed by some, but Hamilton was that far ahead when the safety car was deployed, only car or driver error would have prevented him from winning the race, and his eighth world title.
History says Verstappen can Win again in 2022
As I alluded to already, history is on Max Verstappen's side. In the last 30 years back to back titles have been won by the following drivers –
Michael Schumacher 1994/1995
Mika Hakkinen 1998/1999
Michael Schumacher 2000/2001/2002/2003/2004
Fernando Alonso 2005/2006
Sebastian Vettel 2010/2011/2012/2013
Lewis Hamilton 2014/2015
Lewis Hamilton 2017/2018/2019/2020
The frequency of this happening shows that it's not an anomaly to go back-to-back, so Verstappen and his fans have to cling to that hope.
There are a couple of major contradictory factors to take into consideration here though.
Two of those guys listed are Michael Schumacher and Lewis Hamilton, two of the best drivers ever. They are both also on the list twice. Holding guys like that off two years running isn't going to be easy.
And in the previous eras, there was predominately one dominant team/car, whereas now we have two very strong teams and cars fighting it out.
Going in Verstappen's favour is Mika Hakkinen back in 1998 and 1999, who fended off Michael Schumacher for two years.
During that period Schumacher was in his early days at Ferrari, where his car had major reliability problems. It has to be said, I don't see Hamilton's Mercedes team suffering from those issues.
During the period Fernando Alonso went back to back (2005 and 2006) he drove for Renault, up against Schumacher in his Ferrari, and a strong McLaren/Mercedes team.
Changes in regulations helped stifle Ferrari somewhat, but Alonso did have to fight it out with the McLaren drivers. Back at the time, the Spaniard was the best driver on the circuit, simple as that.
We then had a period of three different winners, before Red Bull dominated with Sebastian Vettel.
Vettel's dominance was another boring period of F1, where one team and driver dominated. As it could be argued, was the case on the next two occasions we saw back-to-back winners, both by Lewis Hamilton.
All-in-all, history shows it is possible but very difficult to achieve.
Max Verstappen; The Defending Champion
The Dutch racing driver without doubt has a competitive car that can win world championships.
The gap between Red Bull and Mercedes is very small, and as we saw last season, the superiority of performance switched from team to team throughout the year.
In the past, Verstappen could be reckless and hot-headed and crash out of races he should have taken points from.
By and large, that ended last season, and we saw a new much more mature driver.
Without a doubt, Verstappen has all the tools to win again in 2022. He is the second favourite in the betting at 2.70.
Check out our Sports Interaction Review for information on how to get their latest sign-up offer.
Lewis Hamilton; The Main Threat
Despite the rumours Hamilton was on the verge of quitting after the disappointing way he lost the 2021 Driver's Championship, he is set to start the new season as the favourite with the best online sportsbooks.
In the Formula 1 Betting Odds, Hamilton is 2.25 favourite with Bet99, and I think it's safe to say he will be more fired up than ever to win the world title after what happened in Abu Dhabi.
Hamilton already has seven world titles, and he will firmly believe it should be eight.
With seven world titles, Hamilton is also tied with Michael Schumacher for the most world championship wins and will believe he should be out in front on his own.
Our Bet99 Review shows you how to claim their latest new customer bonus, which you won't want to miss.
Who will win the 2022 Formula 1 Drivers Championship?
There are 23 races on the 2022 calendar, and so much can happen in that time.
I believe the title will be a two-way battle this year. I don't see George Russell breaking the top two.
With two such great drivers going head-to-head, it's hard to say who will win.
We saw last season just how relentless Hamilton is, but he couldn't break Max.
It will be interesting to see if the same theme continues this season, or if a new narrative emerges – maybe with Verstappen as the prime aggressor!
I believe the winner will be the guy who can pick up the points when his car isn't in the ascendency, and who can cash in when they are on top.
Both Hamilton and Verstappen have the car and skill set to do that, making it so tough to call.
If pushed for a winner, I will be putting my money on Lewis Hamilton.