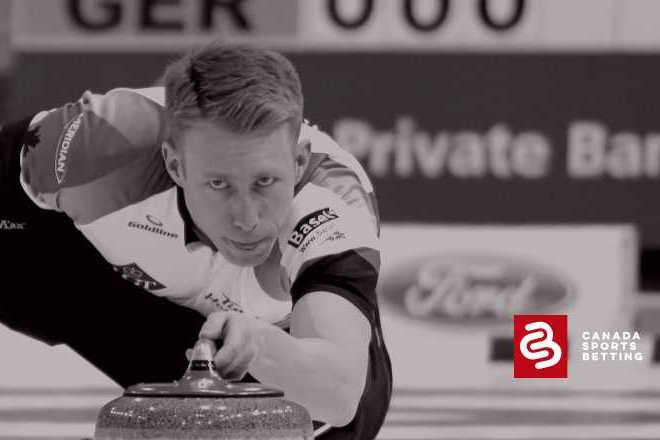 What: The 2022 LGT World Men's Team Curling Championship
Who: The top four contenders to take home the Men's team title in 2022
Where: The Orleans Arena in Las Vegas, Nevada
When: Sat, Apr 2, 2022 – Sun, Apr 10, 2022
Set in the sunny Nevada desert, the 2022 World Curling Championship will be a dichotomic showcase of the best teams in the icy curling scene. The 2022 Championship will pit the defending world champion, Sweden, against the rest of the traditional curling powers like Canada, Sweden, Switzerland, and Denmark. Since the competition's inception in 1959 for the men, it has served as the annual world championship for the sport.
Leading into 2022, the Canadians have dominated the competition with 36 titles. Will they add to this insurmountable total in 2022 or will another country secure the crown? Find out below.
Click here for many curling betting odds.
The Number One Contender: Sweden (Odds: TBA)
Led by a veteran crew, Sweden enters the 2022 tournament looking to lock down their fourth consecutive curling world championship and 11th overall. The Swedes had a strong performance in the 2021 World Curling Championship Final against Scotland with Christoffer Sundgren leading the way with a 93% player percentage in the championship. In fact, Sweden dominated the round robin portion of the tournament with Sundgren having a 92.1% lead percentage, Rasmus Wranå leading for seconds (89.3%), and Oskar Eriksson notching the title for thirds (89.1%). With this crew most likely returning in 2022, Sweden has a great chance for their eleventh title.
Number Two: Canada (TBA)
The most dominant organization in the history of the sport, Canada is looking for their first world title since 2017 in Edmonton. At the 2021 tournament, they were upended by Scotland in the qualification game round, 5-3. A disappointing finish for the Canadians, they will return most of their crew from that tournament. One to watch would be Brendan Bottcher who led all competitors with a 85.2% skip player percentage. Bottcher is a three-time provincial men's champion and will be relied on even more in 2022 to bring the title back to Canada.
Number three: Scotland (TBA)
The silver medal team from the 2021 world championship, Scotland is angling for their first world title since the 2009 tournament. While they were unable to secure the victory against Sweden in the team final, they fell 10-5, the Scots did have an excellent tournament showing up to that point. Scotland benefited from a strong tournament performance from Grant Hardie who finished second overall on thirds player percentages with a 86.2% hit rate and also had a perfect game against Denmark. Skipper Bruce Mouat also notched a perfect game in a performance against Italy.
Final contender: Switzerland (TBA)
The last challenger on our list, Switzerland has not won a world championship since 1981, but has a solid chance to change things in 2022. Winners of the bronze medal at the 2021 World Championship, Switzerland has a tough task of getting ahead of the other superpowers on this list. However, their squad has shined in big matches before. In the bronze medal game against Russia, Switzerland came up aces with a 6-5 victory. Valentin Tanner led the way with a near perfect game (99% player percentage) and will be leaned on heavily again in 2022.
Prediction: Many in the curling world are wondering when Canada will break through again and reach the summit at the world championship. Could this be the case in 2022? Not likely, as Sweden is riding a hot streak that should continue at the 2022 World Championship.
How To Bet on Curling Online
When you are ready to place your bets on the 2022 Men's World Curling Championship, you won't find a better spot to do so than one of the best-rated sportsbooks (with all odds available) for any kind of competition listed here and below. Here, you will find a wide variety of betting lines for all events pertaining to the World Championship or any other curling event. You can find a plethora of these sportsbooks here too that suit your needs, in fact, check out our reviews here. Any one of these sites could instantly be your one-stop source for wagering on the various curling tournaments and finding the best bang for your buck. What's more, there is a ton of information regarding predictions and picks for other sports too that you can utilize for your wagers just like the article above.
There's another big reason why you should be using these sites to place bets — free money! For instance, if you're a new bettor, you could earn hundreds to thousands of dollars in free play through sign-up bonuses. The current deals available are detailed in the underneath table. Pick one and redeem it by clicking the "play now" button next to it. Make sure to do this now and your next sports bet could have even more free money coming your way!