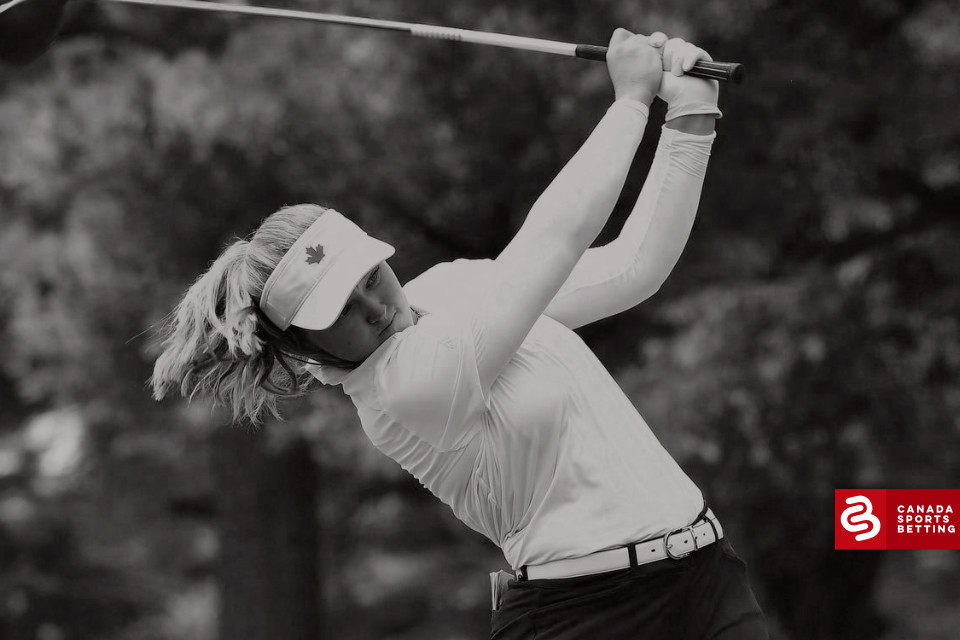 South Korea's Inbee Park won the gold medal when women's golf returned to the Olympic movement at the 2016 Rio de Janeiro Summer Games. Park is the third betting choice to repeat in the Tokyo Summer Olympic Games odds. However, if there's anything that the golf tour teaches bettors, it's that playing a value bet is never a bad move on the links. Like Canada's Brooke Henderson at odds of 67.00 for instance.
Olympic Golf Betting Predictions
Sweden's Madelene Sagstrom is the first-round leader in the Tokyo Olympic Summer Games women's golf tournament
She opened at odds of 15.00
Canada's Brooke Henderson shot a first-round 74. She's at odds of 67.00
The competition on the LPGA tour this season has been tight. Through 20 tournaments this season, 17 different golfers have finished atop the leaderboard. American Nelly Korda, with three victories, is the only player with multiple tournament wins during the current campaign.
That's important to keep in mind when wagering on the women's Olympic golf tournament. The elite of the LPGA are competing in Tokyo and that means there are plenty of players worth a look in the Olympic betting odds. In golf betting, looking for value and making a play on a player a little bit off the list of top contenders is never a bad strategy.
Canada's Brooke Henderson is among those worthy of a look as a value bet. Listed at odds as long as 67.00 on the Olympic golf odds at some online sportsbooks, she's among those 17 players who've won a tournament on the LPGA Tour this year.
Plenty Of Low Scoring
During the opening round of play in the Tokyo Olympic women's golf tournament, 15 players shot in the 60s. Some of them like Sagstrom, American Nelly Korda, Park, American Danielle Kang and South Korea's Jin Young Ko were expected to be there.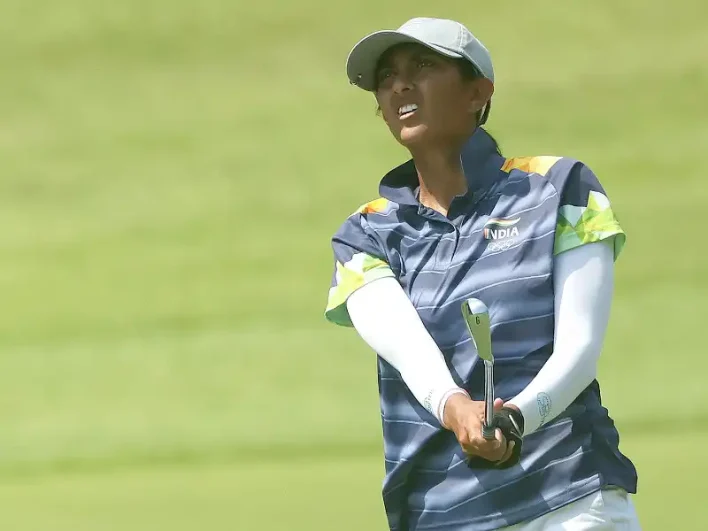 Others might not have been on people's radars. Players like India's Aditi Ashok. She opened with a 67 to sit one shot off the pace. Five years ago in Rio de Janeiro, Ashok, just 18 years old at the time, carded consecutive rounds of 68 to put herself in contention. Eventually, she faded to a tie for 41st. Action is available on Ashok at odds of 41.00.
Finland's Matilda Castren, at opening odds of 21.00, is another shot back at 68. Klara Spilkova of the Czech Republic (501.00) and Denmark's Nanna Koerstz Madsen (67.00) both carded opening-round 69s.
Henderson's History Of Coming Up Big
She's still only 23 years old, yet Brooke Henderson already lists 10 LPGA victories on her career resume. That's the most victories ever by a Canadian professional golfer.
If she isn't already, she's certainly on pace to end her playing days as the finest striker of a golf ball that Canada has ever produced.
Those 10 Tour wins include one victory this year in April at the Hugel-Air Premia LA Open. She had become the winningest Canadian pro golfer with her ninth career victory in June 2019 at the Meijer LPGA Classic. In 2018, she won the CP Women's Open to become the first Canadian to win the Canadian women's championship event since 1973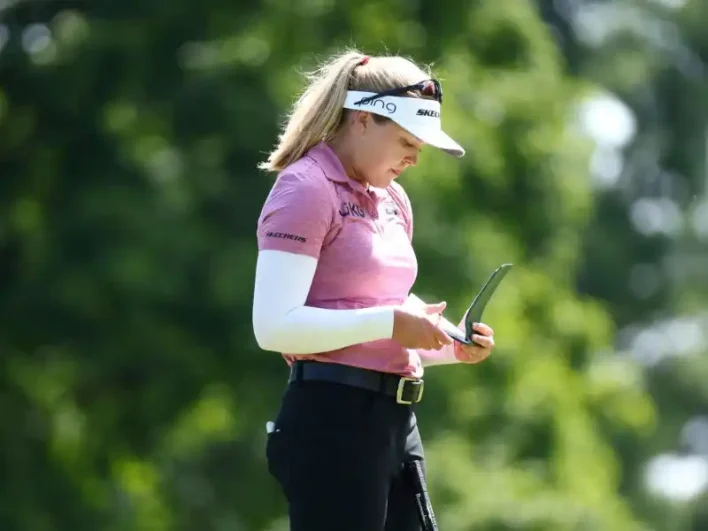 In Rio de Janeiro, Henderson was actually in a tie for third at the midway point of the Olympic women's golf tournament. She eventually faded to finish in a tie for the seventh spot, but just two strokes away from winning a medal.
Staying Sharp
Canada's Alena Sharp is also teeing it up in her second Olympic women's golf tournament. She finished among the top 30 in Rio. Sharp opened with a first round 74 in Tokyo. Depending upon the sportsbook, bettors can access odds from 501.00 to 1001.00 on Sharp to win the gold medal.
Sharp always strives to wear red and white in final rounds for a Canadian presence. She usually marks her ball with a Canadian quarter that has a poppy in it and always carries a loonie with the Olympic rings on it.
Where to Bet On The Tokyo Summer Olympic Games?
There are a number of leading online betting sites that will provide bettors with the chance to place a wager on the Tokyo Summer Olympics, whether it be a win total wager, a future book bet, a racing wager, or an event or athlete prop wager. The best bet you can make is to shop around in advance and seek out the right deal before joining one of these sportsbooks. Check out Sports Interaction and Bet99 as examples.
The signup bonus offers that are in place at all of these recommended sites will prove advantageous to the bettor. And since you'll get a good deal wherever you go, why not check out several sites and find the ideal fit for your needs?
Do you want a risk-free first bet as a signup bonus? Perhaps you find a no deposit bonus to be enticing. Or maybe you simply like the feel of cold, hard cash in your account and you want to go for a matching first deposit bonus. Whatever option you choose, you're already a winner.
Remember that new players and returning customers are eligible for better bonuses when they deposit using Bitcoin. As well, take advantage of the betting advice offered at these sites to help newcomers acclimatize to sports betting.
PowerPlay Promotion
Major sportsbook PowerPlay is giving its customers a $5 free bet + 10 free spins for every medal Canada gets in the Olympics. Don't miss it. Click here and sign-up.
See below the top sportsbooks where you can wager online and choose the right one for you: