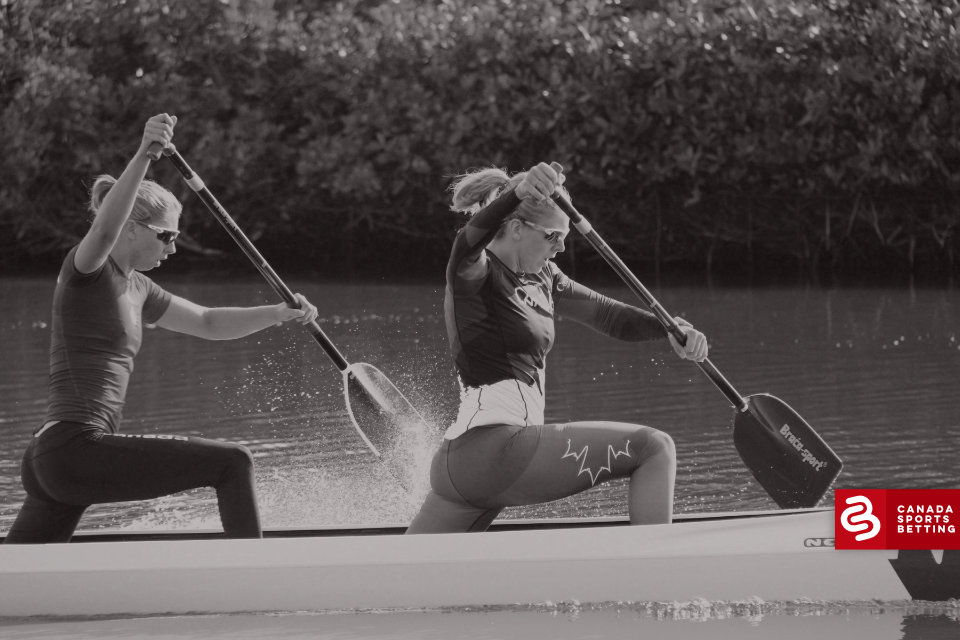 Canadians Laurence Vincent Lapointe and Katie Vincent are gold medal contenders in Olympic canoeing in the women's C1 200 metres and C2 500 metres events in Tokyo. They will both be in the gold medal hunt in the women's C1 200. Teamed in the boat, they are the gold medal picks as a tandem in the women's C2 500. The Tokyo Summer Games are marking the Olympic debut for women's canoeing. Check out our betting picks!
Canoe Betting Guide
Canadians Laurence Vincent Lapointe and Katie Vincent are gold medal favourites in the women's C2 500-metre sprint at the Tokyo Summer Olympic Games
Both Vincent and Vincent Lapointe are also gold medal contenders in individual competition in the women's C1 200-metre sprint
Women's canoe racing is making its Olympic debut during the Tokyo Summer Games
Women have been racing kayaks at the Olympic Games since 1948 and now, they are getting to get their paddle on inside a canoe as part of the Olympic movement. Women's canoe racing is making its Olympic debut at the Tokyo Summer Games and that's big news for Canada.
| Athletes (Country) | |
| --- | --- |
| Vincent Lapointe/Vincent (CAN) | 2.50 |
| Xu/Sun (CHN) | 2.50 |
| Luzan/Chetverikoa (UKR) | 4.00 |
| Balla/Takacs (HUN) | 4.50 |
| Andreeva/Romasenko (ROC) | 10.00 |
Canada has two of the world's fastest sprint canoe specialists and both are serious gold medal contenders in Tokyo in the individual sprint races. Even better, as a tandem, Canadians Laurence Vincent Lapointe and Katie Vincent form a dynamic duo. They are the gold-medal favourites in the women's C2 500-metre race.
Canada owns a rich history in men's canoeing. Larry Cain and John Wood were both Olympic medal winners. Now it's the women's turn to step up to the podium.
Vincent Lapointe Favoured In C1 200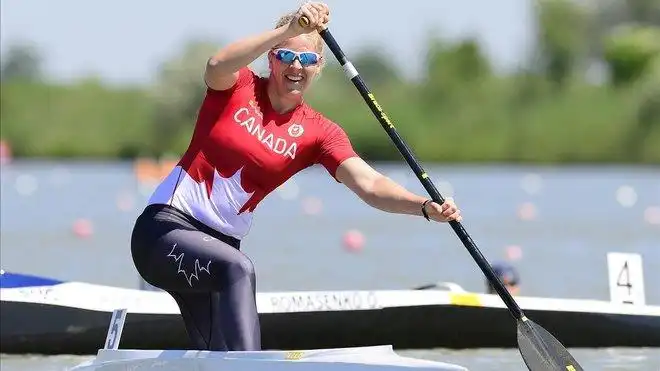 Canada's Vincent Lapointe is a superstar of women's canoeing. She's a 13-time world champion. Vincent Lapointe has won the world title in the women's C1 200-metre sprint on six occasions. She's also the world record holder at this distance.
She might not have to look far to find her stiffest competition in Tokyo. At the Canadian Olympic trials, Vincent Lapointe was beaten by her C2 partner Vincent. Both Canadians got off to strong starts. Each won their first-round heats to advance to the semifinals.
Regardless, it's Vincent Lapointe who is listed as the 2.10 favourite to win the gold medal in Tokyo. American Nevin Harrison is the 3.00-second betting choice. She won the world championship at this distance in 2019.
The women's C1 200-metre sprint final is slated for Thursday, August 5.
Vincent Lapointe Almost Missed Olympics
A bizarre incident that led to her testing positive for a banned substance and to her suspension from competition nearly cost Vincent Lapointe her place on Canada's team for the Tokyo Summer Games. In 2019, Vincent Lapointe tested positive for trace amounts of the muscle-building substance Ligandrol in her system.
Further investigation determined that the trace amounts of the banned substance had come from her ex-boyfriend. A test of his hair sample confirmed this to be true. She was reinstated in time to gain her place on the Canadian Olympic team that was heading to Tokyo.
Canadians Slight Favourites In C2 500 Metres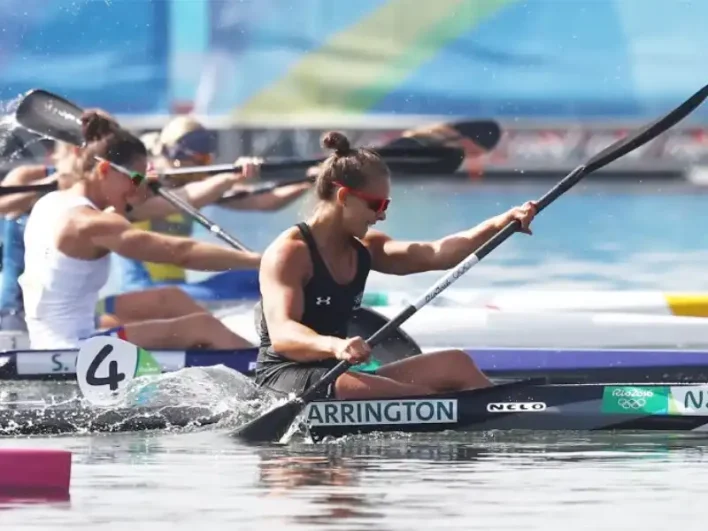 Vincent Lapointe and Vincent are the world record holders in the C2 500 metres. Canada has proven to be the dominant force in the C2 500-metre at the world championship. Canadian teams have won four titles. All four of those world titles were captured by Vincent Lapointe and her different teammates in the boat.
In 2019, while Vincent Lapointe was absent due to suspension, the Chinese tandem of Sun Mengya and Xu Shixiao won the C2 500-metre world gold medal.
The women's C2 500-metre sprint final is slated for Saturday, August 7.
Where to Bet On The Tokyo Summer Olympic Games?
There are a number of leading online betting sites that will provide bettors with the chance to place a wager on the Tokyo Summer Olympics, whether it be a win total wager, a future book bet, a racing wager, or an event or athlete prop wager. The best bet you can make is to shop around in advance and seek out the right deal before joining one of these sportsbooks. Check out Sports Interaction and Bet99 as examples.
The signup bonus offers that are in place at all of these recommended sites will prove advantageous to the bettor. And since you'll get a good deal wherever you go, why not check out several sites and find the ideal fit for your needs?
Do you want a risk-free first bet as a signup bonus? Perhaps you find a no deposit bonus to be enticing. Or maybe you simply like the feel of cold, hard cash in your account and you want to go for a matching first deposit bonus. Whatever option you choose, you're already a winner.
Remember that new players and returning customers are eligible for better bonuses when they deposit using Bitcoin. As well, take advantage of the betting advice offered at these sites to help newcomers acclimatize to sports betting.
Earn Free Bets and Free Spins with PowerPlay
For every medal Canada gets, PowerPlay is giving its customers a $5 free bet and 10 free spins. Click here for enrollment.
See below the top sportsbooks where you can wager online and choose the right one for you: