CFL Predictions 2022
We update CFL predictions and Free CFL Picks weekly – there are always free picks for CFL fans on top of this page.
How do our Free CFL Free Picks Work?
Throughout the Canadian Football League regular season and playoffs, our team of experts in gambling and sports provides our readers with free sports picks.
Our writers scour CFL betting odds to find the best moneylines, point spreads, over/under lines and prop bets for the best free Canadian Football League predictions of the week.
Our team of experts also work hard during the CFL offseason, providing Canadians with free picks on CFL futures picks (with a focus on Grey Cup futures), that update throughout the offseason as teams make moves that affect the roster and coaching.
Of course, before the CFL Grey Cup predictions, we have the CFL Playoffs predictions and the CFL semifinal predictions. We cover all possible CFL betting predictions. All our picks get their CFL odds from the best Canadian Betting Sites. These sites offer Canadians great betting options on the CFL all season long and into the playoffs.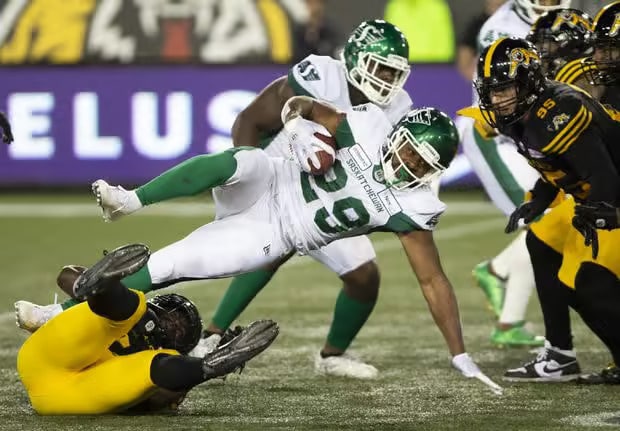 Many Canadians love to use Sports Interaction (SIA) when betting on the CFL. With a base in Canada and a partnership with the Hamilton Tiger-Cats, Ottawa Redblacks and Edmonton Eskimos, Sports Interaction (SIA) knows the Canadian Football very well and offers great odds on CFL games and CFL futures.
Another place where CFL betting is easy, with excellent odds is Betway. Betway offers its users plenty of prop bets on every match throughout the entire CFL regular season and into the playoffs.
The number of bets available increases during the Grey Cup, when their team of bookmakers offers fun specialty bets to make the Grey Cup even more exciting.
CFL predictions today
Our picks
On our CFL picks page, fresh picks are available every week during the CFL regular season and playoffs. Our picks offer Canadians the best CFL betting odds available from the top online sportsbooks.
Grey Cup odds
Even when the CFL is in its offseason, visitors to the page will find the best up-to-date Grey Cup odds. Grey Cup odds open a few days after the previous Canadian Football League season is over.
Our team
Our team of CFL experts take into account all the important information and pair it with the best CFL odds, which saves time and makes betting easier.
Regular updates
They also update conistently throughout the winter as teams make trades , sign free agents, and draft players.
CFL free picks are sometimes called match predictions
While the common name is CFL free picks or CFL free picks today, do not be surprised to see CFL match predictions pop up from time to time. The two terms are interchangeable, and both relate to CFL odds and predictions on games.
Bet99 is one of the best online sportsbooks to bet on the CFL. Bet99 even once held a partnership with the CFL, furthering their reputation as one of the top options to make bets on CFL games and futures.
Canadians new to Bet99 are eligible for a signup bonus, which they can use for betting on CFL games, CFL futures and even on CFL live betting.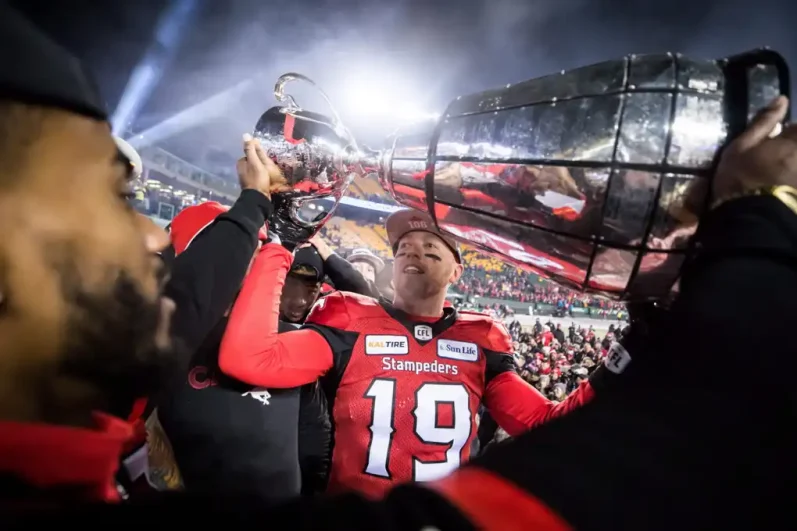 CFL Picks and Parlays
As we offer multiple free CFL picks, it is possible to increase your potential winnings by parlaying two or more of our picks.
Parlaying odds multiplies the payout on a wager. For example, betting $10 on two-point spreads with 1.91 odds individually offers a return of $38.20 (on $20 wagered).
Parlaying the two options offers the same return, but the bettor only needs to put up a stake of $10.
While parlaying does come with an increased risk, knowing when and what to parlay is one of the best ways a sports gambler can increase their bankroll when betting on Canadian Football. You should pay attention to our CFL picks for good parlay bets in the CFL.
The more bets you parlay, the higher your potential winnings are (but also the chances of winning a bet decreases).
If parlaying is within your sports betting wheelhouse, consider checking out our partner Spin Sports.
Spin Sports offers plenty of game action on the CFL all season long, plus futures markets on the Grey Cup winner and some specialty props on the big game in November.