Come Sept. 25, UFC fans simply can't wait for UFC 266 to arrive. The showdown will be highlighted by the big-time meeting between Brian Ortega and Alexander Volkanovski. With the two featherweights ready to square off, it will be an event to watch. We have UFC 266 picks for Volkanovski vs. Ortega in what should be a thriller. Who will be victorious?
VOLKANOVSKI IS THE FAVOURITE TO TAKE DOWN ORTEGA AT UFC 266
Leading up to things, Volkanovski is the favourite to take down Ortega at UFC 266 when they meet inside of the octagon. Despite that, you already know that Ortega is going to try and do whatever is needed to pull off a bit of an upset here. These two are extremely talented fighters, which is the main reason why UFC supporters can't wait to see them put the gloves on.
According to the Canadian sportsbooks, Volkanovski indeed is the favourite with his 1.84 odds. As for Ortega, he's been given 2.54 UFC odds to somehow record an upset over his opponent. That task will indeed be difficult, as Volkanovski will enter UFC 266 with a tremendous amount of confidence. That fact alone will make things tougher for Ortega.
"I believe my confidence right now is just on such a high," Volkanovski said in an interview. "I've always been confident in the job I need to do, but right now my confidence is on a whole other level to where winning is just not enough. Going out there, winning is good, people always remember the winner, but at the same time, you go out there and send a statement, you go out there and entertain, that's what people are gonna remember."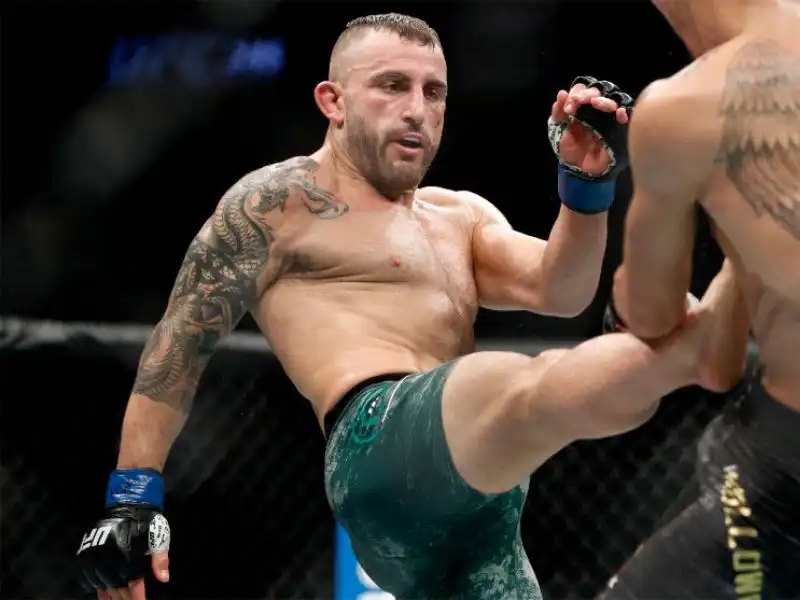 As you can see from the tweet above, Volkanovski really has no doubt in his mind that he will win at UFC 266. He and Ortega really don't like each other too, which will make this bout even more entertaining. The two talents can't wait to exchange powerful blows with the world watching. At the end of the day, though, we think Volkanovski will be too much. He's our pick to win.
Valentina Shevchenko should absolutely dominate Lauren Murphy
In the co-main event, Valentina Shevchenko should absolutely dominate Lauren Murphy in their flyweight meeting. Shevchenko continues to showcase why she's one of the best female fighters in the world. Whenever she's in action, she is always ready to dominate her opponents. Time and time again we've seen her record some truly head-turning wins.
At UFC 261 in April, Shevchenko went head to head with Jessica Andrade and she sent quite the statement. In that win, Shevchenko recorded a second-round knockout. With that performance, she was able to improve her record to 21-3-0. As for Murphy, she's 15-4-0 in her UFC career. The oddsmakers aren't giving her much of a chance for this one, though.
Shevchenko is listed with her 1.10 UFC odds, and Murphy is set at 7.60. Those numbers alone really tell you that it would be one of the biggest upsets of the year if Shevchenko didn't take down Murphy and do so in an impressive fashion. Not only is Shevchenko our pick to win, but we're also predicting her to end things in the first round. Do you agree with us? Check out our UFC betting sites and get a wager in if so.
Nick Diaz is ready to make noise at UFC 266 against Robbie Lawler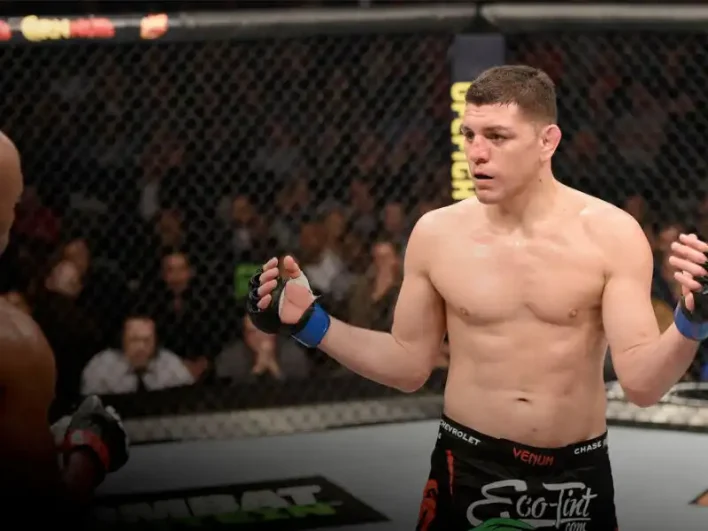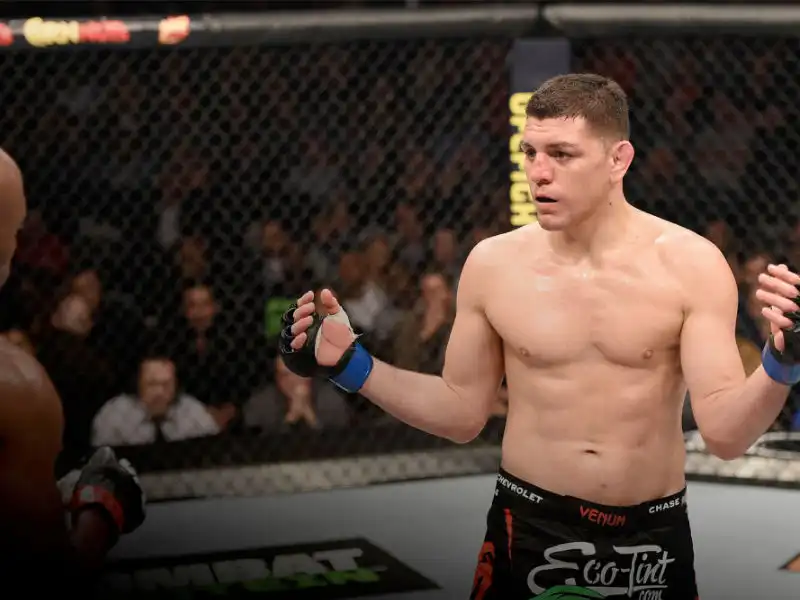 Last but not least, Nick Diaz is ready to make noise at UFC 266 against Robbie Lawler in their matchup. We of course haven't seen Diaz since UFC 183 in January of 2015. While it was six years ago, in a fight that ended in a no-decision against Anderson Silva, Diaz will now hope to make a big statement in this new opportunity against Lawler.
He's in for a close one, as Diaz currently holds 1.98 odds, while Lawler himself has 1.86 odds. This leads us to believe that this matchup will really be too close to call. These two will be trading so many blows early on. Lawler will look to fluster Diaz and see if Diaz has any rust. Meanwhile, Diaz will absolutely want to get off to a strong start.
Diaz is a fan favourite, as he and his brother Nate have been so entertaining to watch for so long. Lawler knows that despite Diaz not fighting in so long, he'll want to put on an electric performance. Yes, Diaz being out for so long may be a concern for bettors, but we think the veteran will be able to record quite the win against Lawler. Diaz is our pick to win.
See below the top sportsbooks where you can wager online and choose the best one for you: