In the middle of October, MMA fans need to get ready for quite the showdown on the schedule: Miesha Tate vs. Ketlen Vieira. This Fight Night will prove to be worth the watch, as the loaded lineup sure has people talking already. In this piece, we have UFC picks for Tate vs. Vieira Fight Night, which we think could prove to be something we discuss for a while. Who will come out on top?
MIESHA TATE IS READY TO DOMINATE KETLEN VIEIRA
Once Oct. 16 does roll around, Miesha Tate is ready to dominate Ketlen Vieira when the two-step inside of the Octagon. Tate is without question one of the most popular women's UFC fighters out there, as she's loved by millions and millions of people. Her headlining this UFC event really is great for the sport, and she's motivated to remind folks of how talented she is.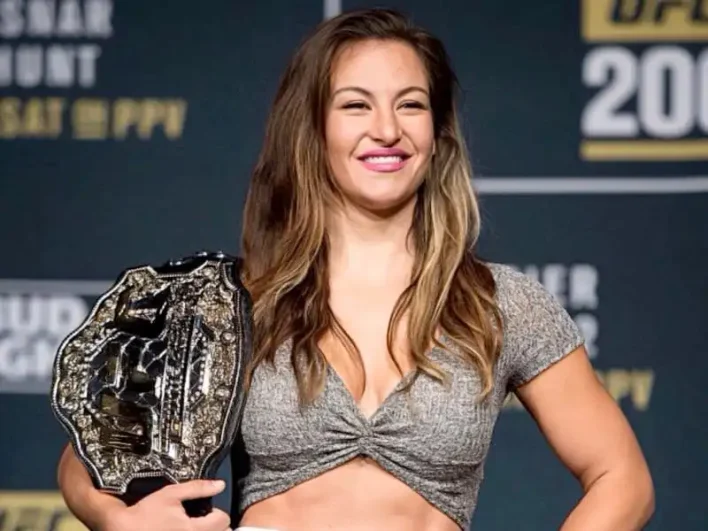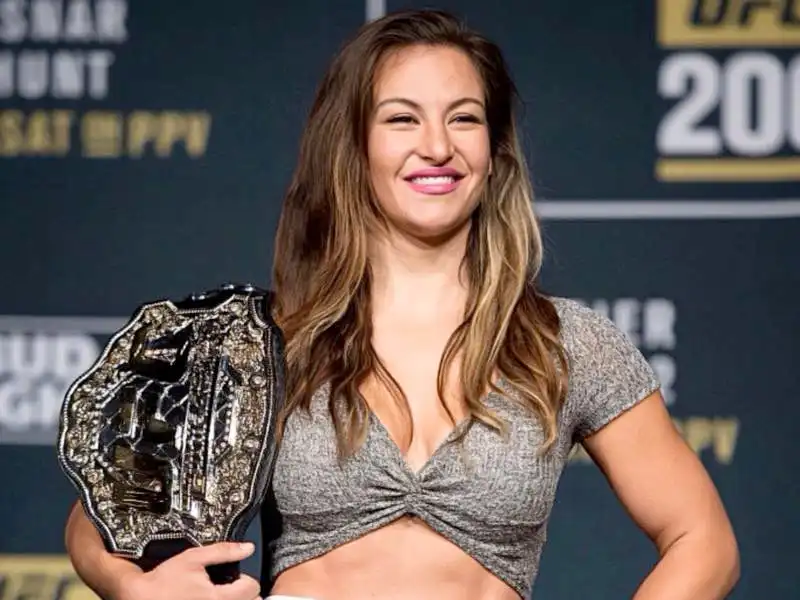 Tate was previously retired, stepping away from fighting for five years. However, her passion for the sport never left her and she made quite the return in July to put the gloves back on. In that fight, Tate took on Marion Reneau and recorded an amazing third-round knockout. It was quite the showing for Tate, who came back in style. Tate knows she has to work her way back to the top, which is why she's ready to earn it.
"It wasn't Holly for the reason that I feel like that's like a golden egg fight," Tate said in an interview on The MMA Hour. "That's like a fight that we could do at any time, any point, it'll never die. It's like Diaz-Conor 3 — it's like it's always kind of available and there. So I wanted my next fight to be a proper climb in the rankings. I don't want to come in and insult the division."
While the UFC odds for the Oct. 1 bout with Vieira haven't been posted yet by the sportsbooks, Tate is widely considered a big-time favourite to come out on top. Vieira will hope to try and stun the UFC world as a whole, but we think that Tate will simply be too powerful and record another win, with another TKO on the way. Do you agree with us? Check out our UFC betting sites and place a wager.
Kennedy Nzechukwu will be ready to put on a show against Jung Da Un
In the co-main event, get ready as Kennedy Nzechukwu will be ready to put on a show against Jung Da Un in their light heavyweight matchup. Nzechukwu has been on a tear lately, really working his way up in the division with some fantastic performances. People are still hyped up over his showing at a Fight Night in July when he went toe-to-toe with Danilo Marques.
In that one, things ended up going to the third round. With the clock winding down, Nzechukwu showcased some serious heart and was able to record a knockout in an impressive fashion. Again, it was truly an awesome TKO, as it happened late in the battle. It's always going to be fun when you can take down your opponent in the third round.
Now, Nzechukwu will turn his focus to Da Un, who is 14-2-1 in his career. Da Un is no slouch, as he's posted some great wins as well. The last time he was in the octagon, Da Un took on William Knight and earned a win the hard way, doing so via a decision. The two indeed went the distance, but Da Un was able to do more than enough to get the win.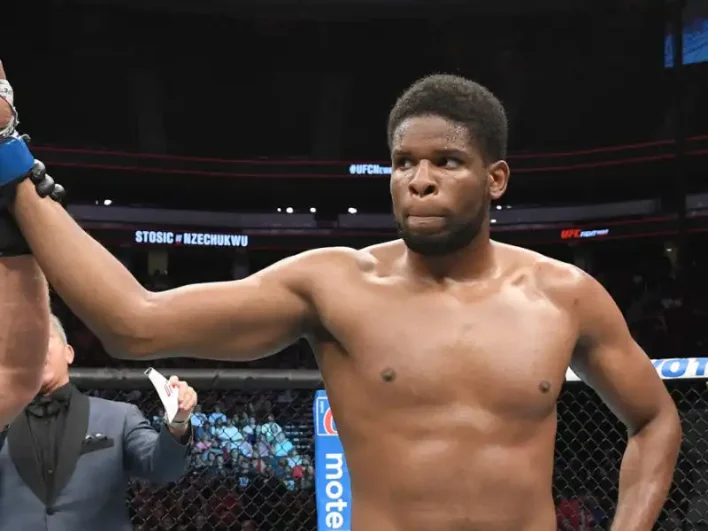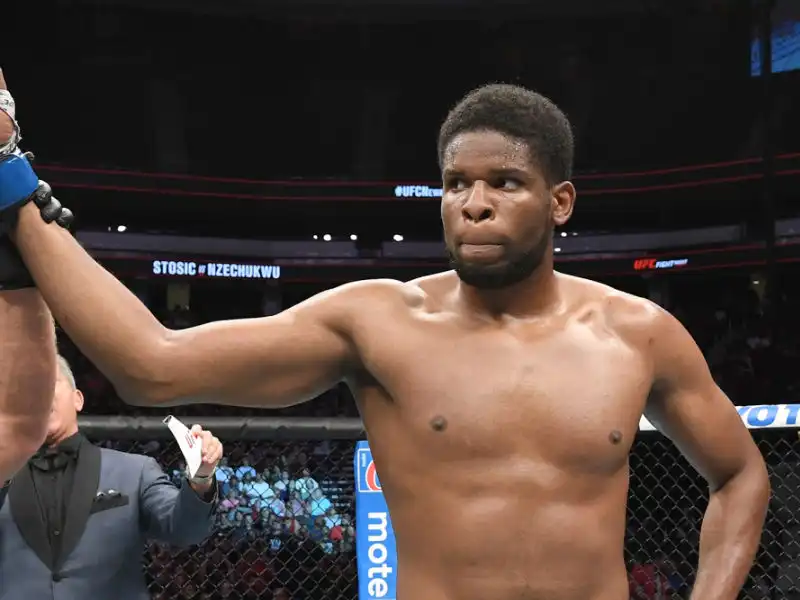 Similar to the Tate-Vieira fight, the odds for this matchup are yet to be released. With that said, we're going with Nzechukwu as our pick to come out on top and beat Da Un. Nzechukwu has serious power and this fight could end with a TKO either in the first or second round. We can't wait to see how this matchup turns out on Oct. 16.
Holly Holm should cruise to a big win over Norma Dumont
Another women's brawl that we can't wait for is one where Holly Holm should cruise to a big win over Norma Dumont. While this one doesn't have the same buildup as Tate-Vieira, make no mistake about it: these two female fighters are known for delivering amazing punches and doing so with brilliant power. Holm has been at the top of things for years now, which is why people are pumped to see her in action against Dumont. It'll be a fun one. With that said, look for Holm to be a warrior.
From our chair, it'd be a major surprise if Holm didn't record a win in this one. Matter of fact, we're not only picking Holm to win, but we're also picking her to do so via a knockout. Holm is our pick and there's no doubt about that one here folks. She's simply too good.
See below the top sportsbooks where you can wager online and choose the best one for you: