This weekend, MMA supporters will be ready to watch yet another UFC Fight Night event, as these have really turned our heads throughout the year. In this particular case, the main event will see Bantamweight studs Cory Sandhagen and T.J. Dillashaw doing battle. In this article, we have our UFC picks for Sandhagen vs. Dillashaw Fight Night and much more.
Cory Sandhagen is expected to take down T.J. Dillashaw
While both of these fighters are extremely respected, Cory Sandhagen is expected to take down T.J. Dillashaw when they meet on Saturday night. Sandhagen has really been on top of his game, as he will enter the bout holding a 14-2-0 record. That doesn't mean Dillashaw hasn't been strong too, though, as he's posted a 17-4-0 mark. This adds to how competitive things will be.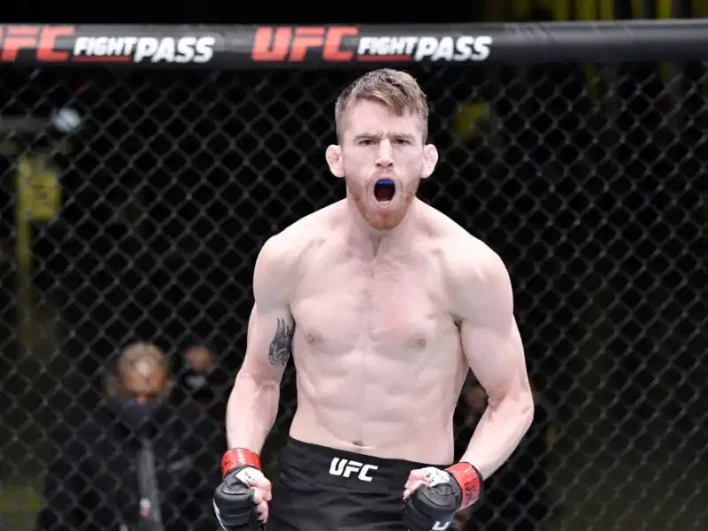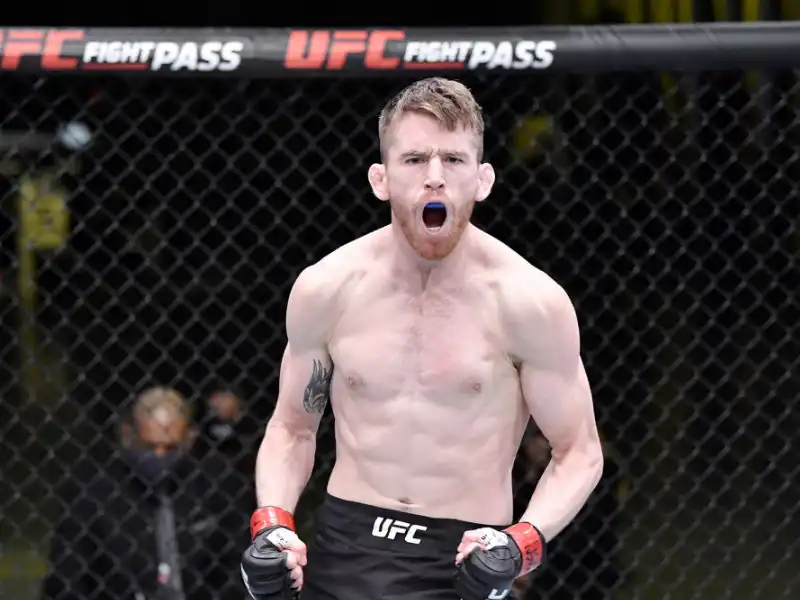 Per the Las Vegas sportsbooks, Sandhagen is the favourite with his 1.50 UFC odds. As for Dillashaw, he's of course a bit of an underdog here. The oddsmakers gave him 2.60 odds going up against his fellow Bantamweight brawler. Dillashaw of course was previously suspended for banned substances, which Sandhagen is quite familiar with. It's motivating him, even more, to put on a show against him.
"As a competitor, and just kinda as a person, really the only word that I could kinda come up with for it is, it doesn't bother me," Sandhagen said via ESPN. "TJ has to live with TJ's decisions. I have to live with my decisions, but it is a little bit gross, in my opinion, to put yourself in an illegal advantage in a one-on-one combat scenario, in something you really love. If there's a word for it, it's kinda just gross."
You better believe that Dillashaw will be angry with Sandhagen when he sees that quote. Will it push him over the top to record an upset? We don't think that will be the case. Though we do believe this could be quite the fight and potentially go the distance, we think that Sandhagen will be too dominant in this one and record another head-turning win. Do you agree? Check out our CanadaSportsBetting sites and place a wager.
Aspen Ladd is the favourite in the co-main event
In another anticipated fight, Aspen Ladd is the favourite in the co-main event going up against Macy Chiasson. Ladd and Chiasson have both recorded impressive records during their UFC Career, as Ladd is 9-1-0 and Chiasson is 8-1-0. With the two only suffering one defeat during their days inside the octagon, they'll do whatever is needed to prevent a second loss.
Per Las Vegas, Ladd indeed is the favourite with her 1.53 odds. As for Chiasson, it will be time for her to try and prove her doubters wrong, as she holds 2.52 odds. In her last fight, Ladd took down Yana Kunitskaya in 2019 during a Fight Night. She won in the third round via a knockout. Meanwhile, for Chiasson, she beat Marion Reneau via a decision. With Ladd, she hasn't fought since her torn ACL/MCL nearly two years ago.
"I think that everything's more technical," Ladd said. "I mean, it's the same for anybody that's been off (and) had an injury. You can't work through things until other things get a little bit sharper. But as you come back, for months and months and months, I could only do specific things. I only worked with my coaches. So the details, get better. The little things get better because you're not screwing up."
Despite being out of action for so long, Ladd is clearly motivated to remind folks what she's able to do with the gloves on. While it won't be easy, we think that she'll have an impressive showing and be able to come out victorious going up against Chiasson.
Kyler Phillips will be ready to dominate Raulian Paiva on Saturday
Next up on the list, Kyler Phillips will be ready to dominate Raulian Paiva on Saturday when the two Bantamweights go to battle it out. While Paiva has a bit more experience, posting a 20-3-0 record, that doesn't mean he's the favourite when he meets up with Phillips. In his fights, Phillips has recorded a 9-1-0 record in the competition.
Phillips holds 1.34 odds, which lets you know just how much of a favourite he is. Vegas is basically telling us that it'd be a big surprise if he were to lose to Paiva. As for Paiva, he holds a concerning 3.25 odds. Because of his power and speed, we are quite confident that Phillips will put on a head-turning performance and beat Paiva with no issues. He's our pick to win on Saturday night.
See below the top sportsbooks where you can wager online and choose the best one for you: