Congratulations to Stipe Miocic and cementing himself as the greatest heavyweight of all time after beating Daniel "DC" Cormier at UFC 252.
HTML Widget
But it has been scheduled and UFC fans around the world will be hoping to see another classic bout between these two MMA legends. UFC President Dana White has confirmed the trilogy will take place on August 15, 2020, with the location of the fight yet to be confirmed.
The full-time fireman Stipe Miocic had his reign as UFC heavyweight king stopped back in 2018 when DC ended the fight with a breath-taking first-round upset with a volley of punches.
DC went on to defend his title against Derrick Lewis but managed to submit him to defend his title. When the second fight in the head-to-head series between Miocic and DC came round, Miocic was ready.
In an epic fight that was wrapped up in the first round, when DC was caught up in a rough exchange of punches and hit the canvas. But now we're moving into the third and final fight, who will walk away with the belt this time?
Now it is time to choose one of the reliable sportsbooks from the list below. Remember that you can get better bonuses if you fund your account using bitcoin.
BETTER BONUSES WITH BTC
UFC 252 – All fights
UFC 252 will feature some of the most exciting heavyweight matchups that can be made. We've already discussed the main card headliner, but there will also be UFC legend Junior dos Santos against Jairzinho Rozenstruik.
As well as some Bantamweight matchups, notably the exciting young talent Sugar Sean O'Malley, who will fight Marlon Vera. Let's start with the fighter's records, then finish by making some predictions as to how things will payout in August.
Main Card
Stipe Miocic (19-3-0) vs Daniel Cormier (22-2-1)
Junior Dos Santos (21-7-0) vs Jairzinho Rozenstruik (10-1-0)
Magomed Ankalaev (13-1-0) vs Ion Cutelaba (15-5-1)
Pedro Munhoz (18-4-0) vs Frankie Edgar (23-8-1)
Sean O'Malley (12-0-0) vs Marlon Vera (15-6-0)
Undercard
Livinha Souza (13-2-0) vs Ashley Yoder (7-5-0)
Felice Herrig (14-8-0) vs Virna Jandiroba (15-1-0)
Rogerio Bontorin (16-2-1) vs Manel Kape (15-4-0)
Zelim Imadaev (8-2-0) vs Laureano Staropoli (9-2-0)
Greg Hardy (6-2-0) vs Khalil Rountree (8-4-1)
UFC 252 Picks & Predictions
As we approach the UFC event in August, it's worth checking back with this page as the odds are likely to adjust using the odds from our list of top-tier sportsbooks. While there are adjustments in the odds, our UFC experts will make picks based on the matchups and provide our readers with some professional insight.
Cormier Favored, but Miocic to win it on the night
With so much time at the top and a lot of respect between these two fighters, this fight is set to be a seminal one. The winner of this will be seen, in the eyes of some UFC fans, as the best heavyweight of all time.
Miocic has retained the title more times than any other fighter in the history of the sport, while Cormier is only the second fighter to hold two titles simultaneously. Whatever happens on the night, the winner will cement their legacy as the UFC's heavyweight greats.
On the release of the odds, it appears that both fighters are even to win at 1.91. The fact this fight will complete the trilogy between these heavyweight giants, means the odds will remain tight, but it's too early at this point – so give oddsmakers some time to adjust the odds appropriately.
While both fighters are fairly evenly matched, in the last fight it felt Miocic had DC's number. Miocic trains hard and seems to have an absolute focus in the ring. We feel DC, although a champ and has the credentials to back it, will struggle to make his mark as we've seen in the past.
Take Stipe Miocic to win.
Jairzinho Rozenstruik to bounce back and dominate the Brazilian
Rozenstruik lost out to the imperious Francis Ngannou in his last bout, being knocked to the canvas within 30 seconds. A surprise for many, who expected the Suriname residing heavyweight to put up more of a fight.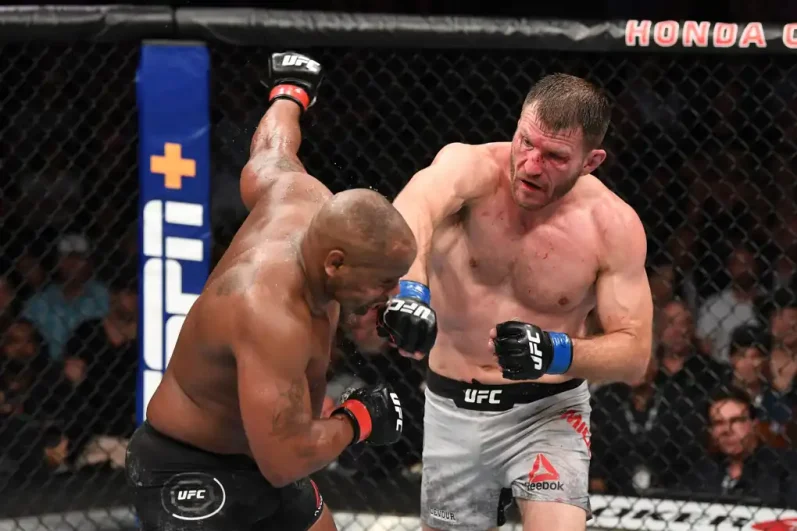 The UFC betting odds are yet to be released, but we expect Rozenstruik to be favored on the night. Despite the fact he was heavily beaten in the last fight, we expect him to bounce back and learn from his mistakes against Ngannou.
For 36-year old Junior Dos Santos has had an excellent MMA career. He's coming into this one looking to snap a 2-game losing streak, having lost one of those fights to the French giant, Francis Ngannou. Dos Santos is a smart fighter for a big man.
He is the better fighter in terms of skills compared to the Suriname fighter, but can he endure the first few rounds under a reign of punches? We believe if he can avoid getting knocked out in the first 1.5 rounds, he'll be able to make his mark on the fight after that. However, we don't see that happening.
Pick Rozenstruik to win.
Sean O'Malley to pick apart the experienced Vera
Sugar Sean hasn't lost a fight since 2013, with no losses in his professional UFC career he's become one of the most popular fighters in the industry. His eccentric personality is matched with a unique and entertaining style, made up of a breathtaking range of strikes.
While there are many UFC betting sites to choose from, it's still a long way until UFC 252. Bettors will have a choice of betting lines and odds as we approach the event date in August, but for now, there are still a number of midweek events and smaller weekend UFC events.
One of the criticisms of Sean O'Malley has been the low-calibre of his opponents. While this isn't necessarily his fault, it is a doubt some have.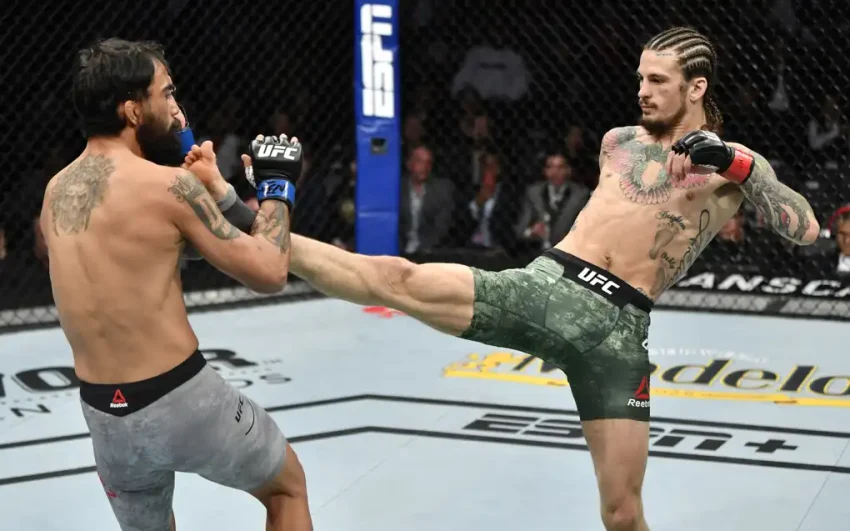 Marlon Vera is certainly no pushover and as he comes into his prime at 28 years old, he'll cause problems for O'Malley. There's a lot to be done to win and we feel the Ecuadorian won't have enough.
Expect Sean O'Malley to beat Marlon Vera.