Looking for premium coverage of the Major League Baseball All-Star Game? You are in the right place for the best MLB All-Star Game odds – plus many other Mid-Summer Classic resources like picks, power rankings and statistics.
The MLB All-Star odds were last updated on March 24, 2022:
The next match will be displayed here once announced.
MLB All-Star Game 2022
Welcome to coverage of the 2022 MLB All-Star weekend proudly presented by the baseball handicapping experts at Canada Sports Betting. With many fan activities and wagering options surrounding the event!
Online baseball bettors are offered lots of MLB All-Star Game betting odds during the most competitive of the "Big Four" exhibition contests.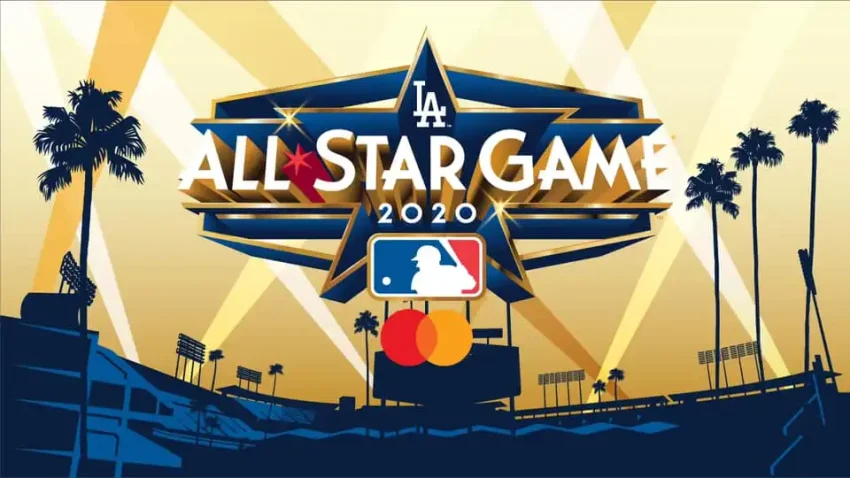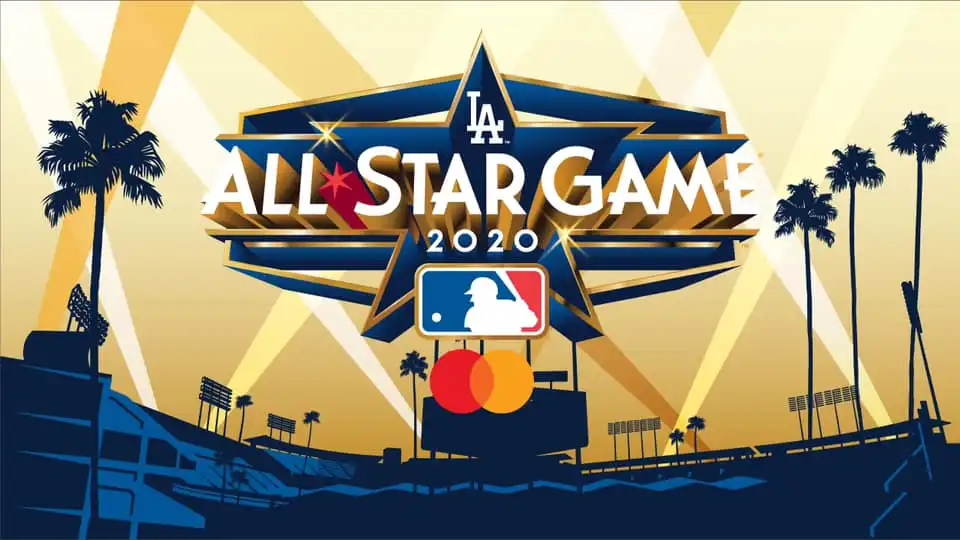 How are the players selected
Eight pitchers (five starters and three relievers) and one back-up player of each position are elected by managers, coaches and players from the current MLB season.
All MLB franchises must have at least one player in the All-Star Game. The selected athletes are announced a few weeks prior to the event.
MLB All-Star Game Odds
Standing out from the NHL, NFL and NBA All-Star contests, which are largely just for show and a corporate cash grab, a playoff-like atmosphere surrounds the MLB All-Star Game. The best of the best, from the American and National Leagues, show up ready to battle and seriously wanting to win.
Top-rated online sportsbooks betting options are more plentiful than the coverage of Las Vegas odds on the MLB All-Star Game.
BET AND WIN ON MLB ALL-STAR GAMES ODDS
Fierce competitors, during the 162 game MLB regular season, players band together under their respective League Pennants during the All-Star Game.
While there are lots of joking and high jinks, especially during the Home Run Derby, players get serious when they hit the field.
Baseball betting fans should ramp up their competition for level as well. That's because there are plenty of opportunities to bank serious cash on both the Home Run Derby and the All-Star Game. Options are near endless as standard and exotic wagering lines are available.
Betting excitement begins with the Home Run Derby as bookmakers offer handicapping options on the slugfest.
The main market is the overall winner as eight of the best power hitters in baseball competes against each other. Round-by-round odds are also offered.
High and low stake bettors will find MLB All-Star Game odds that suit their betting style. Whether on near even money odds, like the game ending in an odd or even score, to big prices on offers like the first player to hit a home run, there are options and prices for all levels of bettors. Beyond the standard game odds, bookmakers also generate a variety of inning-by-inning lines as well as a mix of player and team propositions.
Unlike Canada sports lotteries – online bookmakers allow Canadians to place single bets on everything they offer. Canadian 'Cappers are advised that not all sportsbooks cover the MLB All-Star Game the same way. While miles ahead of anything available at local lottery kiosks, bettors should surf around and compare betting websites to find the best variety of action and odds.
WHEN ARE MLB ALL-STAR GAME BETTING ODDS AVAILABLE ONLINE?
American and National League All-Star game players are revealed in late June. However, bookmakers usually don't post-game lines until the Sunday evening prior to the match.
Home Run Derby odds are posted as soon as the boys with booming bats are announced. Canadian legend SportsInteraction is often one of the first sportsbooks to post Home Run Derby prop betting options.
Most baseball betting sportsbooks follow their regular season odds posting timetable and some are certainly faster out of the gate than others.
Normally quick, posting their next game prices all season long, we often turn to books like Spin Sports, Betway and Bet365 to bet on the MLB All-Star festivities. Bettors looking to make wagers closer to game time are pointed to sportsbooks like Bet99 and PowerPlay.
WHICH SPORTSBOOKS OFFER HIGHEST MLB ALL-STAR GAME ODDS
Once the first July MLB Sunday Night Game of the Week is complete, floodgates open and wealth of Midsummer Classic wagering options are posted. While tending to vary, from a quantity standpoint, all CSB recommended baseball books offer extensive MLB All-Star coverage
Being as just one game is posted on all betting boards, comparing prices is a quick but important process as it helps punters maximize their winning returns. We help bettors with odds shopping as our odds widget above displays matches prices from a variety of sportsbooks.
Boost your bankroll, throughout the Major League Baseball season, by shopping for the best single and MLB parlay betting odds.
Avid MLB betting fans ourselves; we have a stable of go-to hardball betting sportsbooks. and always place our wagers at online sites that offer the best value. Remember, over the long haul of the baseball season, the return on 1.82 odds is greater than 1.78 prices.
There isn't any reason to change your betting style during the All-Star Game. That includes placing accumulator bets at a parlay specialist like Bet365. Along with offering competitive lines, Bet365 bankers also pay an extra 5% to 50% on all winning parlay tickets.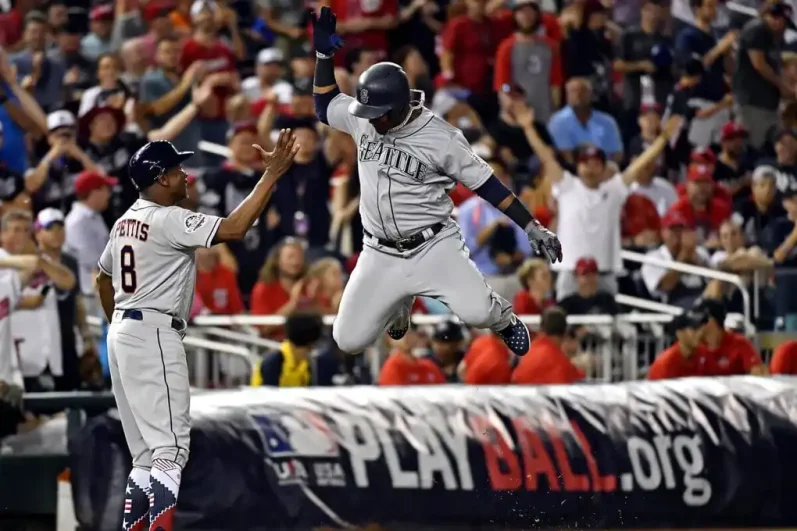 Canada Prime MLB All-Star MVP Odds
Similar to most major competitions, one All-Star emerges to claim the Ted Williams Most Valuable Player Award. The Blue Jays, Tigers, Nationals, Rockies and White Sox are the only clubs that have never had one of their players payout on MLB All-Star MVP odds.
First awarded in 1962, outfielders (24), infielders (21), pitchers (7) and catchers (6) have shared 58 MVP awards. A first baseman is the only position player without an MLB All-Star.The American League owns a slight 30-28 MVP award lead over the National League
Counting for 20% of the total, fans are able to register MVP votes online at MLB.com once the sixth inning is over. The other 80% of the winners total is decided by the Baseball Writers' Association of America and the announcers from the broadcast rights holders.
Canadian bettors can cast their votes earlier as top bookmakers offer MLB All-Star game MVP odds prior to the contest. Some books offer prices on every player while others will post a select group of top chalk. Field odds option gets bettors everyone not listed in the favourite group.
MLB All-Star Game Odds Include Home Run Derby Action
Launching the MLB All-Star betting action, odds to win the Home Run Derby are available shortly after the competitors are announced. While the rules are tweaked from time to time – eight players are ranked by their current home run total in a bracket-style pool.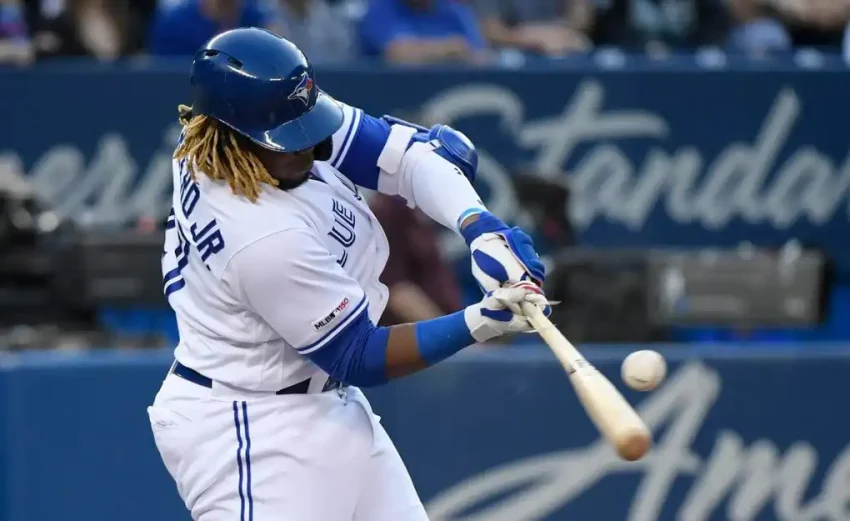 Players are on a timer (four minutes in 2019) and try to blast as many home runs as they can. Whichever player hits the most moves on over three rounds. Then a Miami Marlins, and now a New York Yankee, Giancarlo Stanton hit a record 61 big flies during the thrilling 2016 long ball contest.
Canadian Justin Morneau won the 2008 title at Yankee Stadium. With 9.1 million viewers – that event remains as the most-watched Derby on TV. New York Yankees stud Aaron Judge brought in 8.6 million to the Fox broadcast when he won in 2017. Enjoy the MLB All-Star competition and Good Luck!
See below the top sportsbooks where you can wager online and choose the best one for you: