Unibet enters the fiercely competitive Ontario gambling landscape with over 20 years experience serving the European market.
While not a household name to most Canadians, Unibet touts its experience, ease of use and clean platform to entice potential bettors.
Can Unibet Casino stand out enough to carve out a suitable niche or will it get left behind in an ocean of bigger fish.
We explore those questions and more in this review.
An experienced European brand
Fast and Functional Casino Games
Great Live Dealer Options
Geolocation Headaches
Limited Deposit and Withdrawal Options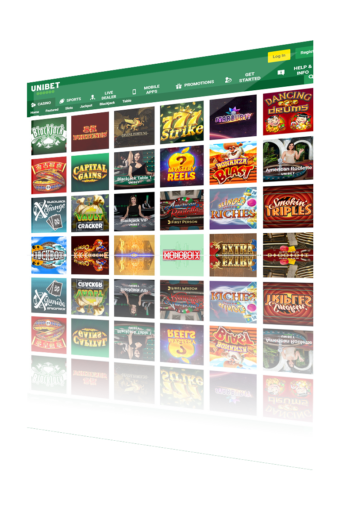 In what markets is Unibet Casino available?
Unibet's Canadian offerings are only available to Ontario based customers. As an iGaming certified purveyor, Unibet's products can be depended on to maintain the standards and regulations set forth by Ontario's gambling authorities.
In addition to its homebase of Europe, Unibet is also present in New Jersey and Pennsylvania.
How to sign up for an account at Unibet Casino
The registration process for Unibet is simple and quick. Bear in mind that like other gambling sites in Ontario you will be asked to provide photo identification to prove your identity, age and place of residence.
A valid Ontario driver's license or Canadian passport are sufficient for this stage of registration.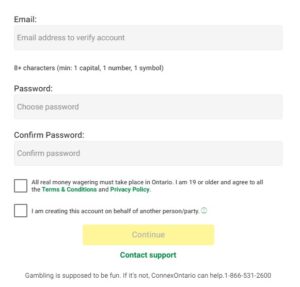 You will need to include a symbol as part of your Unibet account password. This is not required by all sites so take the time to think of a password you will remember in the future.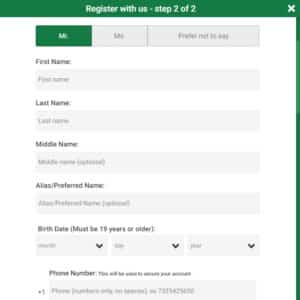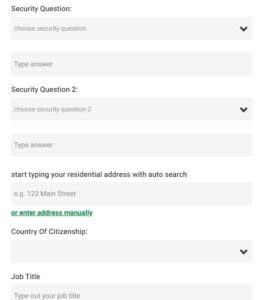 Try to pick security questions that you will be sure to remember down the line. These questions are typically used when recovering your account if you've forgotten your login information, or when dealing with a Unibet customer service representative.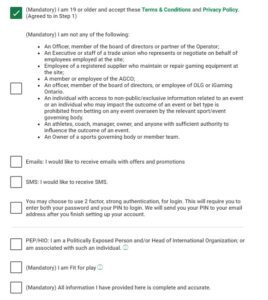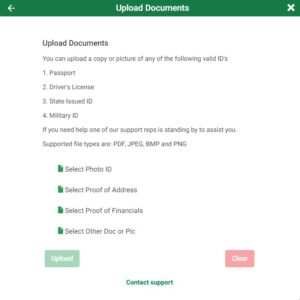 After all login and personal information has been confirmed, the last step in account creation is identity verification. At the time of review Unibet had not tailored this page to specifically address the Ontario customer. However in this reviewer's experience, an Ontario Health card is not a valid form of ID for verification.
Overall user experience
This reviewer's experience with Unibet Casino was positive overall but with a few glaring issues that we hope are resolved in the near future.
The casino offerings work well. They are responsive and navigating the various categories whether on a browser or through the app is very user friendly.
After that, the problems come in.
The platform is lacking in game tutorials, add to that the fact that demo games simply do not work on either the web or the app and it makes for a challenging experience for any newcomers. We recommend knowing the basics of the games you want to play on Unibet Casino.
Finally Unibet loses points for its frustrating geolocation setup. On the app, you are forced to download a 3rd party software before being allowed to play. On the web, wifi is required to confirm your location. If you're on a computer with only a wired connection, you're out of luck.
Users with limited tech savvy or who are just weary of installing even more apps to their phones or tablets might choose to pass on Unibet entirely.
Should a different, more user friendly form of geolocation be implemented in the future we will amend this review to reflect the changes.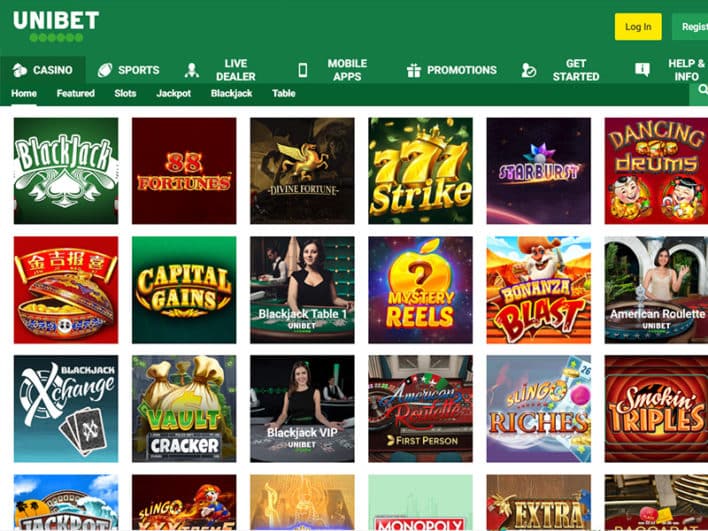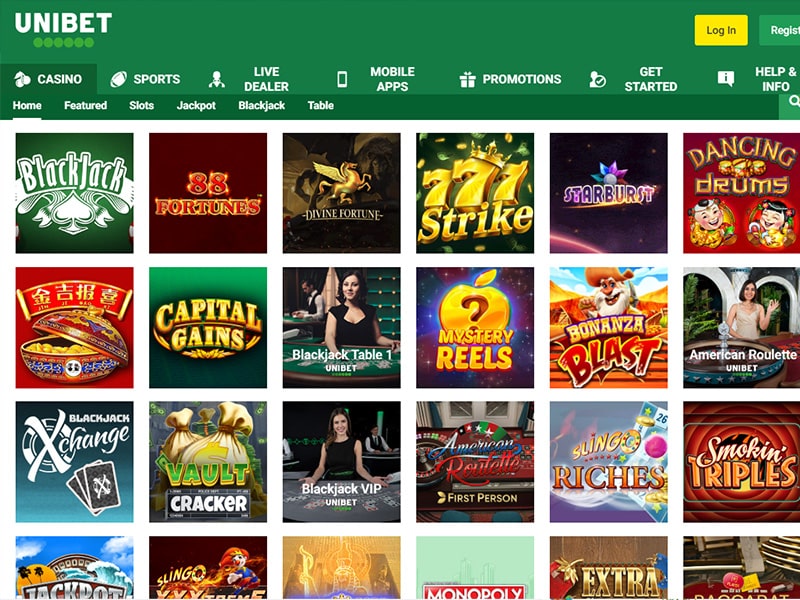 Connect to Unibet From Anywhere
Open and fund a secure personal betting account; make an initial deposit, collect valuable welcome rewards and wager on thousands of options instantly!
Take Me To Unibet Casino!
---