#1

Betway

Bonus

$300

Sports + $1,800 Casino

Play Now

#2

888

Bonus

$250

Sports + $10 Casino (T&Cs apply)

Play Now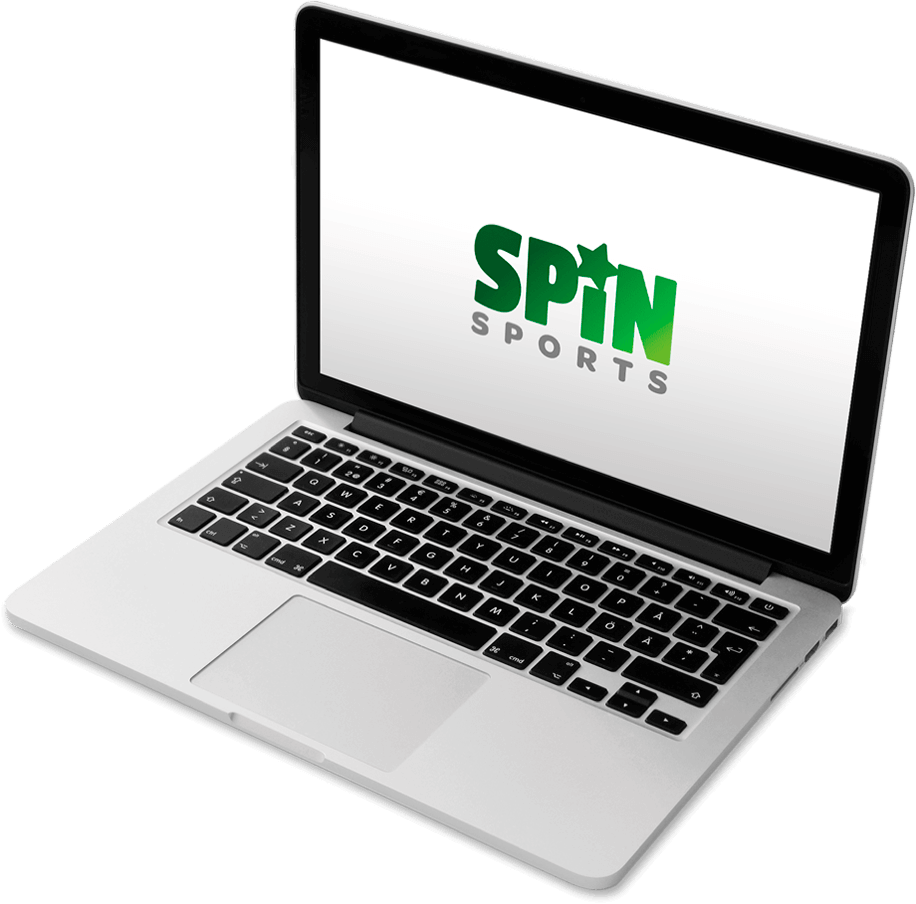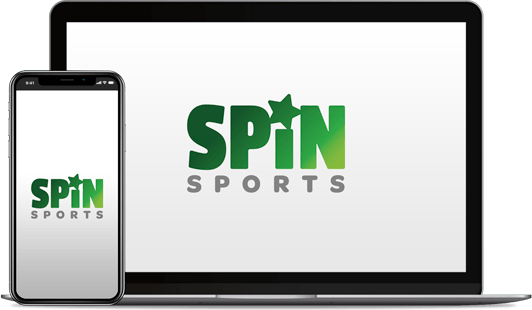 Our Spin Palace Sports Updates
SIGN ME UP AT Spin Palace Sports!
Sign Me Up!
Spin Sports Updates
Steadily climbing the Canada Sports Betting ranking list, Spin Sports is becoming a betting fan favorite in Canada. In addition to a generous $200 free bet welcome offer, explained in our Spin Sports review, below we update any new promo offers that pop up regularly.
We are now well into the NHL Semi-Finals, as the last four teams face off to see who will be competing for the NHL Stanley Cup in 2022.

With these four teams still in it, we expect things to get especially exciting as we move into the latter games. We'd recommend looking through the various odds markets available to find one that suits your needs.

Motorsports Betting: Indy 500

For those motorsports fans among you, we head to Indianapolis Motor Speedway on May 29th. SpinSports recognises the importance of the event and offers customers a range of futures markets, as well as live betting on the day.

SpinSports is dedicated to ensuring customers get some of the most competitive odds in North America. Get more at SpinSports.

College Basketball Markets: Final Four

Spinsports covered all the bases for the March Madness tournament this year and don't plan to stop there, with the NCAAB's Final Four kicking off on April 2nd. 

Not only can fans enjoy a range of sports betting markets, but they also have some live betting and prop betting markets to enjoy for the NCAAB. Learn more about the final four at SpinSports!

March Madness Returns for 2022

The long-awaited March Madness will return on the 13th of March, with the top-tier college basketball teams taking to the court to battle it out for places in the knockouts.

SpinSports is dedicated to providing the best odds and broadest range of betting lines possible, which means bettors at this provider will be spoilt for choice during the event.

Excellent Winter Olympics Betting Opportunities

The Olympics are underway in Beijing, as the world's top winter sports athletes compete for the top prizes.

Spin Sports has kept a close eye on the events throughout, with a range of unique betting lines and some enhanced odds to keep customers coming back!

NFL Wild Card Weekend and Post Season

The NFL Playoffs are imminent. With the Wild Card Weekend approaching, there are some great opportunities to wager on the buildup to the Super Bowl 56.

Spin Palace Sports will guide bettors through the postseason, with a broad range of lines and some great prop betting opportunities available.

Golf Markets: South African Open

While it certainly feels like the golf season is over, down in the Southern Hemisphere things are starting to heat up!

Not only is it summer, but the South African Golf Open Tournament is rapidly approaching. The event takes place in Sun City from 2-5 of December, so be sure to check the great odds available at this experienced bookmaker.

Twenty20 World Cup Betting Markets

U.S. bettors are spoilt for choice right now, with the NBA, NFL and NCAAB markets as hot as ever. But, for those that want to branch out, try the Twenty20 Cricket World Cup markets.

From outright winners' futures odds to the moneyline for each game in the competition, be sure to check out what's on offer at Spin Palace Sports this week.

The excitement of the new NFL season is almost palpable, which is reflected in the odds and markets promoted by Spin Palace Sports.

So, for those hockey fans that cannot wait for things to tip-off, take a look at the pre-season odds and markets available for your favorite ice-hockey teams.

Soccer World Cup Qualifiers

While the focus in the betting community is on Tennis and the start of the new NFL season, there are some excellent opportunities for value in the odds in soccer.

With European domestic leagues on pause and South American nations competing for places, the Qatar 2022 World Cup Qualifiers offer some very exciting markets at the moment.

Soccer betting markets are going to be getting hot this month! We have the return of European domestic soccer, with things kicking off in London as Arsenal takes on newly-promoted Brentford.

With the start of the new season comes some great betting opportunities, namely at Spin Sports, where some great specials will be available throughout the season.

Easy Access to Markets with Featured Links

For those that are navigating the Spin Sports markets, you'll find it even easier with the Feature Links tab on the side of the homepage and mobile app.

There, bettors will find the latest and most popular betting lines, which right now are Wimbledon, Soccer, NBA, and NHL betting lines.

Specials on North American Playoffs

We are reaching the final stages of both the NHL and NBA Playoffs, with the NHL in the semifinals and the NBA reaching the quarterfinals. It's all to play for at this stage and SpinSports recognizes that.

There are enhanced odds and a focus on these markets. Check out the latest odds and full range of betting markets for the crescendo of these leagues.

The odds right now are as hot as ever, with La Liga, the Premier League top 4 finish, Europa League, and Champions League betting markets some of the most exciting markets now.

The soccer betting odds for these markets are available as futures, props, and unique betting lines. We would strongly advise checking out the Spin Sports site and finding the right line for you.

IPL Cricket Betting Opportunities Available

The Indian Premier League (IPL) is back, with a broad range of betting lines on offer to customers today!

The IPL features the sports' very best players and offers an opportunity for bettors to watch their favorite cricketers outside of international competition. Take a look at the latest odds as the season gets underway today!

The MLB returns on the 1st of April, but before then we have the Spring training games as all the top teams begin to warm up for another epic baseball season.

This presents a great opportunity to play the odds on the best baseball market in the world before the 2021 season even gets underway!

Spin Sports is dedicated to providing a broad range of betting markets to customers, this extends to some great entertainment betting lines.

Right now, customers can enjoy English and American TV show betting lines, including the Annual Academy Awards and Dancing on Ice!

Soccer Spin Sports Specials

With all major football leagues underway, many of the top European league competitions are moving into the knockout stages.

As such, there are many betting opportunities becoming available to players. Take advantage of the great Super Spin Soccer Specials today at Spin Sports!

Check Out the Latest Live Betting Options

It's not news that Spin Sports Palace offers a great range of live In-play betting markets. However, the range of options now available to customers really is.

Customers can now access a broad selection of live sports markets, including soccer, basketball, ice hockey, tennis, and more exotic markets such as esports and darts.

The Spin Casino continues to push the boundaries of what's possible and provides one of the most complete online casino betting experiences around.

Right now, bettors can enjoy a variety of great casino games, including Craps! Roll a 7 and you could be looking a huge payout!

Champions League Football Specials

With the Champions League Football back this week, Spin Sports have released a variety of great prop betting specials to enjoy as Europe's best face off once again!

Champions League betting offers the best-betting markets in soccer, which draws in thousands of bettors each year! Get involved today!

Gaelic Football Betting Opportunities

For those of our readers that are Irish, or just love some Irish sport, right now at Spin Sports bettors are able to access Gaelic Football betting markets, focusing on the Ireland Football Championship 2020.

With over 20 teams to choose from, Gaelic Football offers a broad range of betting options to users. Visit the Spin Sports sportsbook to find the full list of teams, outrights and moneyline bets available to users.

The Latest Specials at Spin Sports

The restart is fully underway, with the Champions League, NBA and NHL specials available constantly. The Specials include a number of excellent prop bets, as well as very competitive moneyline bets.

Spin Sport Specials run throughout the year, but right now it's definitely worth taking a look at the great rates on offer from this top-tier sportsbook.

Daily Esports Offers at BetWay

League of Legends, Counterstrike: GO, FIFA, Dota2 and many more gaming platforms with betting odds available at BetWay. Every day at Spin Palace Sports there will be a range o betting odds on a variety of different esports.

With so many tournaments running throughout the year, it's easy to bet on your favourite esports with BetWay. Posting competitive odds and ensuring they cover every event, BetWay is the home of esports betting.

Spins Sports Specials: Soccer is back!

With all major European leagues back in action, including the English Premier League, Spanish La Liga and German Bundesliga!

As such, Spin Sports Palace is offering a great range of soccer props to celebrate the return of the beautiful game. With a range of excellent odds on offer, as well as some exciting prop betting markets – now is the time to get involved!

Bundesliga Props Available now!

The Bundesliga is back! As such, Canada's favourite sportsbook Spin Sports Palace has some Specials on offer for the German top-flight as it makes the long-awaited return.

With four teams still capable of winning the title, there is a range of great specials on offer, which are unique to Spin Sports Palace. So, now that is sport is back, do you feel lucky?

Spin Sports Are Now Offering an Esports Markets

Spin Sports have launched esports betting section on their site, with an array of games available to top esports fans!

One of the biggest online sportsbooks in the world is now offering odds on numerous games, including LoL, Dota2, CS:GO, FIFA, and many more. Take advantage now by navigating to the esports section on their main site.

SpinSports Virtual Sports Offering

SpinSports are offering a range of Virtual Sports for users to enjoy, including statistics and regular races running all day long.

They are offering wagers on these virtual sports; Soccer, Horse Racing and Greyhounds. With regular races and a great graphic display, enjoy SpinSports today!

SpinSports Is Now Offering eSports Wagers

Spinsports are now offering several different wagers on numerous games for their esports markets, money line, match spreads and outright winners.

The esports market is a very interesting one and it's gaining popularity across the majority of major Canadian sportsbooks. Featuring games such as League of Legends, Counterstrike: GO, Rainbow Six, DOTA 2 and many more.

Spin Specials: Daily Enhanced Odds on your Favourite Sports

A brand new deal is now available at Spin Sports. You can maximise your profit possibilities out of your bets on your favourite sports.

The kinds of sports which can be bet on are the likes of soccer, tennis, basketball, golf and much more. All you have to do is log in to your account and check out the daily "Spin Specials" and see if there's one that interests you.

Right now SpinSports are offering a great deal on sports betting. The offer provides deals on a variety of sports, including NFL, Champions League and Cricket.

The deal offers special deals for Existing and New Customers, whereby going to the "Super Spin Specials" tags customers can find unique deals on a variety of sports.

Spin Sports Casino Bonus - Triple 100% match bonus

Spin Sports constantly strives to find the best deals for it's customers. With this one they're giving away not only on, but three 100% bonus for your Spin Palace casino deposits.

You'll be able to reach the monstrous amount of €1000 in bonus!

Parlay Free Bet Insurance Special - Spin Sports

Sports worlds are colliding! With NBA preseason action joining the fray, it's that wonderful time of the year when the North American Big Four leagues are all playing out together. Whether on same or cross-sports; parlay bettors can cash in at Spin Sports.

Helping out, in case of a bad beat, players are awarded a Free Bet ($50 max) if they suffer one loss on accumulators of four or more legs. Minimum $5.00 parlays, on Big Four Odds, NCAAF Odds and NCAAB markets with odds of 1.50 or greater, are eligible here.

Daily Deal: Get Paid To Play at Spin Sports

Bettors are going to bet. As such – why not get paid to play? Spin Sports customers can do just that as they can collect a 100% Free Bet Match which is capped at a generous $300. To cash in on this offer, players must make a deposit and then wager that amount 5X to collect a free play.

Check out our pro sports Free Pick features for betting advice, tips and predictions!

As an example, bettors who deposit $10 will receive a $10 Free Play once they have at least $50 in settled bets with odds of 1.30 or greater. Full terms and conditions are clearly explained at the website and players are advised to review them prior to accepting any bonus offers.

Bet on a Wealth of NFL Markets

Helping secure their position, on the CSB recommended list, Spin Sports is loaded and ready for the 2019 National Football League season. From NFL preseason game betting, to a variety of regular season and Championship proposition offers, bettors are well advised to check out the American Football wagering options at Spin Sports.

We have posted NFL Week 2 preseason Free Picks and Spin Sports is offering some of the best betting prices. Also, head over to Spin Sports to wager on the NFL Finalists for Super Bowl 54. Prop lines are posted for 90 different combinations. New England vs LA Rams (21.00) is the favorite while Jaguars vs 49ers (351.00) is top underdog.

Daily Different Player Rewards

Bettors are reminded that, once they register at Spin Sports, clients are offered a different player reward every day. Simply click on the promotions calendar to the view the offers available over the next six days. Spin Sports offers one of the better reload promotions.

Spin Sports really shines with their sportsbook offers. Packed with North American and International markets, LIVE sports betting is offered around the clock. Although still a month away – NFL Week 1 odds are already posted on the board at Spin Sports!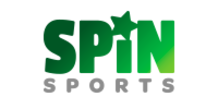 SIGNUP BONUS:

$ 200 Bonus