NorthStar Bets enters the Ontario gambling market with a strong home field advantage. The Canadian owned and operated platform from NorthStar Gaming hopes that familiarity with the attitudes and culture of Ontarians, coupled with key media and personality partnerships, will kick start the Bets brand.
Promising a curated online casino experience, NorthStar hopes to make waves in an already crowded landscape. In an ocean of choice, does NorthStar have what it takes to rock the boat? We dive in and find out.
Deposit with Interac e-Transfer
Canadian Owned and Operated
Experienced Management and Media Personalities
A curated casino experience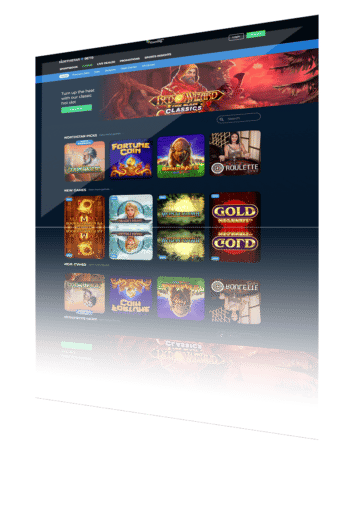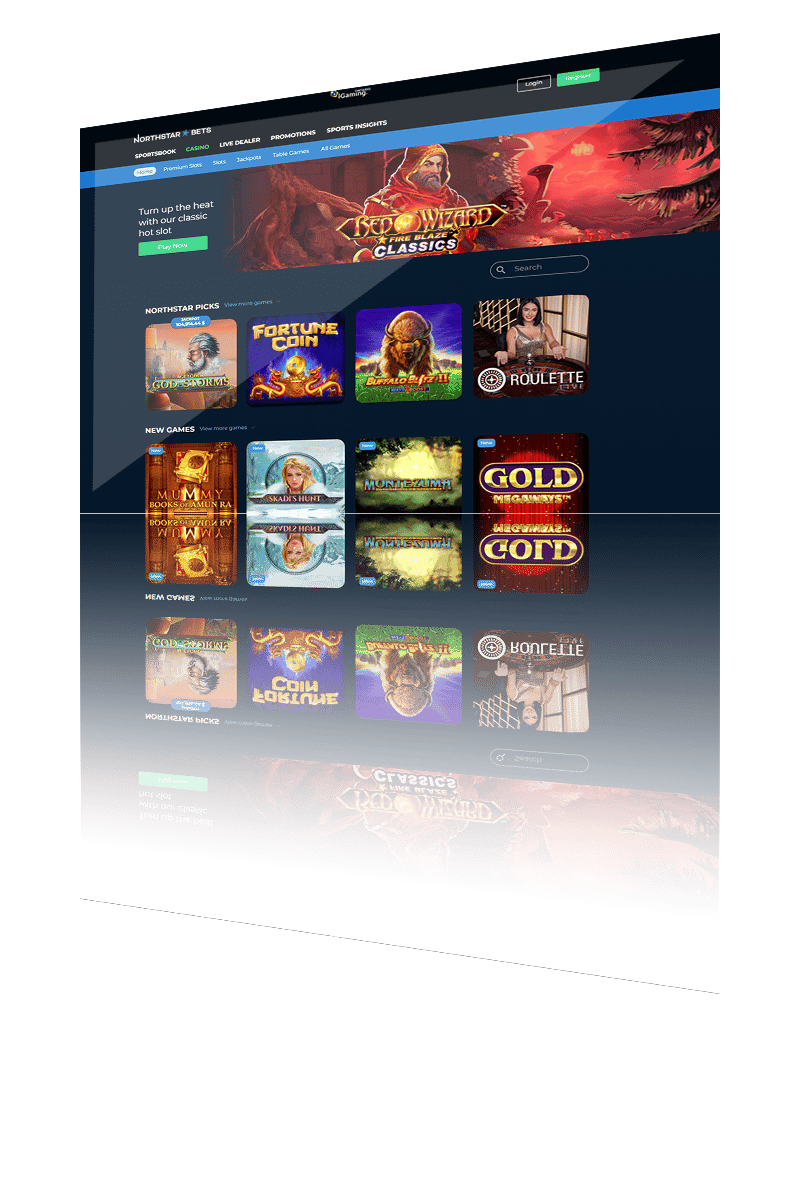 In what markets is NorthStar Bets Casino available?
NorthStar Bets is exclusive to the Ontario market. As an iGaming certified purveyor, NorthStar's products can be depended on to maintain the standards and regulations set forth by Ontario's gambling authorities.
How to sign up at Northstar Bets Casino
Signing up is a simple process and your account should be ready to roll in about an hour.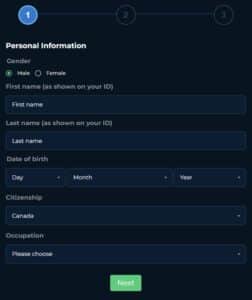 First, input your person account info, your citizenship and occupation.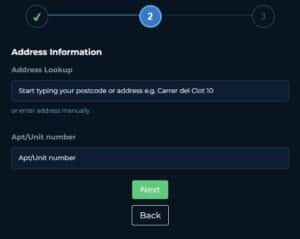 Next, use the address look-up tool to input your residential info accurately.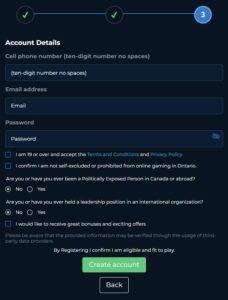 Input your phone number and then choose a username and password combination that you wont be likely to forget. Accept the terms and conditions and you'll be ready to move on to verification.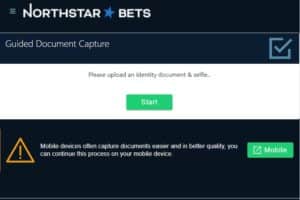 You'll now be prompted to submit an accepted piece of ID and a selfie. If you're not signing up on mobile, the site will advise you that mobile is preferred and will provide a QR code to continue the process on your smartphone. After a brief verification process, you'll be ready to wager on NorthStar Bets Casino!
Overall NorthStar Bets Casino Experience
While not as impressive as the Sportsbook, NorthStar Bets Casino provides an entertaining alternative while spending time on the platform. If looked at as part of a whole. A third of a total package which includes a premier sportsbook and sports news site, then NorthStar Casino is a fine offering.
If examined in a vacuum, standing alone on its own merits, then the platform does not distinguish itself from the premier online casinos available to Ontarians. The array of slots and table games falls firmly in the meaty middle. Games load without issue and live dealers run their games well and efficiently but there's a want for more polish.
Time spent on the platform is time well spent whether you've chosen to play a game of chance or not. Perusing the articles can feel as though you are perusing your favourite sports news site and should you want to break that up with a spin on your favourite slots or a few hands of Blackjack, the options are a click away.
All said and done, NorthStar Bets Casino works best when treated as a compliment to the NorthStar suite at large. There are better online casinos out there, but if you're spending your time at NorthStar, you won't be disappointed.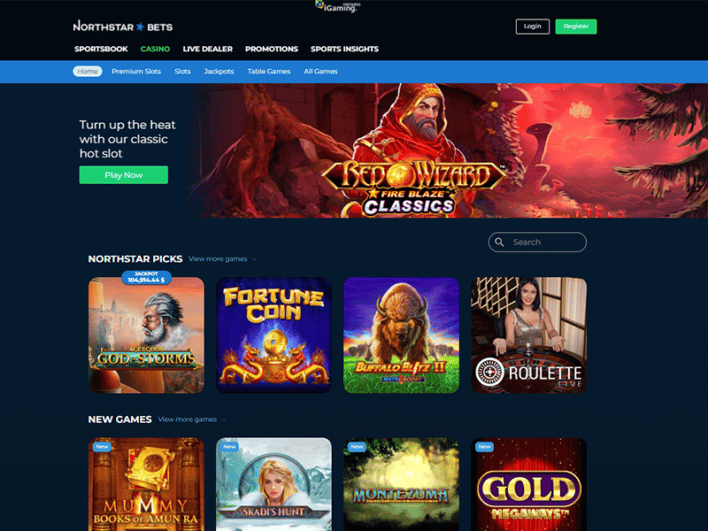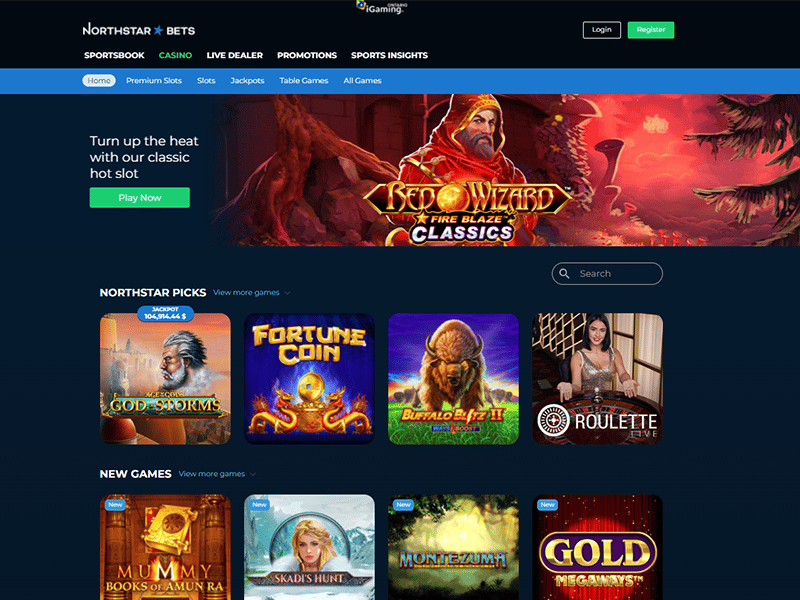 Connect to NorthStar Bets Casino From Anywhere
Want to get started? Open an account at NorthStar Bets Casino and make a first deposit.
Ok! Let's check out NorthStar!
Where to find a complete guide for betting in Canada?
Vivamus magna justo, lacinia eget consectetur sed, convallis at tellus. Curabitur aliquet quam id dui posuere blandit. Vestibulum ac diam sit amet quam vehicula elementum sed sit amet dui. Curabitur aliquet quam id dui posuere blandit.
Has sports betting always been legal in Canada?
Not always. A law was first passed in 1970 which allowed for sports betting in Canada. As well as this, there each province has the right to govern betting on a province-by-province basis.
What's the difference between online and offline betting?
Online betting refers to the use of a computer or mobile device to places bets through an online sportsbook, casino, racebook or by other means. While offline betting refers to placing bets in a betting establishment, such as a casino or bookies.
---