How to use NorthStar Bets Registration Codes
With the Ontario online gambling market opening up in April, many operators have pushed to get their platforms up and running. NorthStar Bets is a completely new offering that was recently launched in Ontario.
NorthStar Bets signed deals with several major gambling companies, such as Playtech and Kambi, to help to develop its offering. This article will look at everything we know about NorthStar Bets to date, including the NorthStar Bets registration code.
Signing up with the NorthStar Bets Registration Code
NorthStar Bets' signup system is relatively straightforward. Upon landing on their platform, one can click on the green "REGISTER" button, fill out their gender, name, birthdate, and occupation on the first window. The next page will focus on your address, and the next on your contact and login (cell phone, email, password, and a few contact options).
Once registered, you'll be offered an opportunity to make your first deposit – and with that, will come an opportunity to take advantage of their welcome offer.
Sign up on NorthStar app or website
Head to deposit page to load up for the first time
Enter referral code on deposit page and start playing!
Built for the Canadian market
Integrated with sports reporting for maximum info
Significant depth in prop bets
NorthStar Referral Code
Sign up using our referral code now!
Sign up Now
Northstar Bets Quick Review
The NorthStar bets platform is still very new to the market, without a predecessor. But our initial feelings towards the service are solid – they have backing from operators with prior experience, and due to their connections to TorStar Media, there is all sorts of integration with sports media coverage, allowing bettors to know as much information about their matchups as possible.
The platform is clean looking, easy to navigate, and has a hefty list of sports and events to choose from. Events have significant prop lists, and tons of customization for your bets. The "Sports insights" section taps into their content base to help you make decisions with up-to-date information. To read more about Northstar Bets and what we think of it, check out our NorthStar Bets Ontario review here at CSB!
Banking Methods
NorthStar Bets uses pretty standard fare with their nuvei-secured deposit and withdrawal system. Interac, Credit Card, and iDebit are the key methods of deposit (with Interac and iDebit available for withdrawal), with the possibility of more being added in the future.
How to Build a Bet
Any type of sportsbook that has been designed by Kambi is going to be very easy to use. That remains the case with NorthStar Bets. Placing a bet will is as easy as clicking on the odds for that given selection.
If you want to place a system bet or a multiple bet, you can repeat this process as many times as necessary. Once you decide on your bet, you can enter the stake size. Then, you can see what the possible return will be if your bet ends up being a winner. Once you're happy with everything, you just have to confirm the bet, and you'll be good to go.
You might find yourself with a few questions about NorthStart Bets' registration code and other items that they may have to offer. Here's what we can tell you: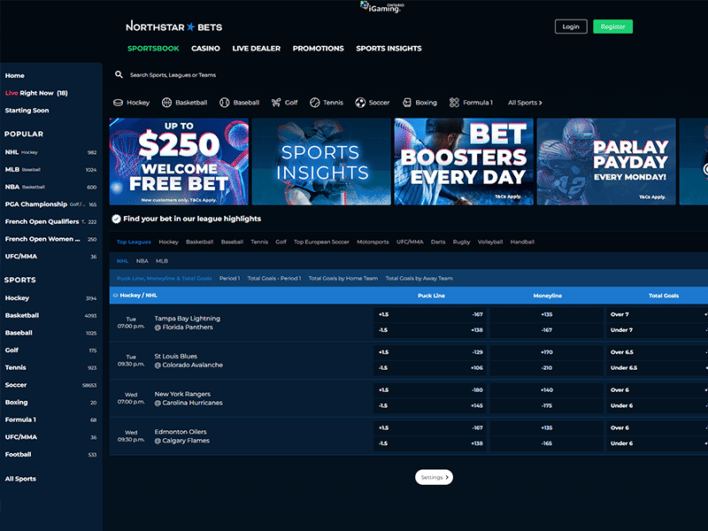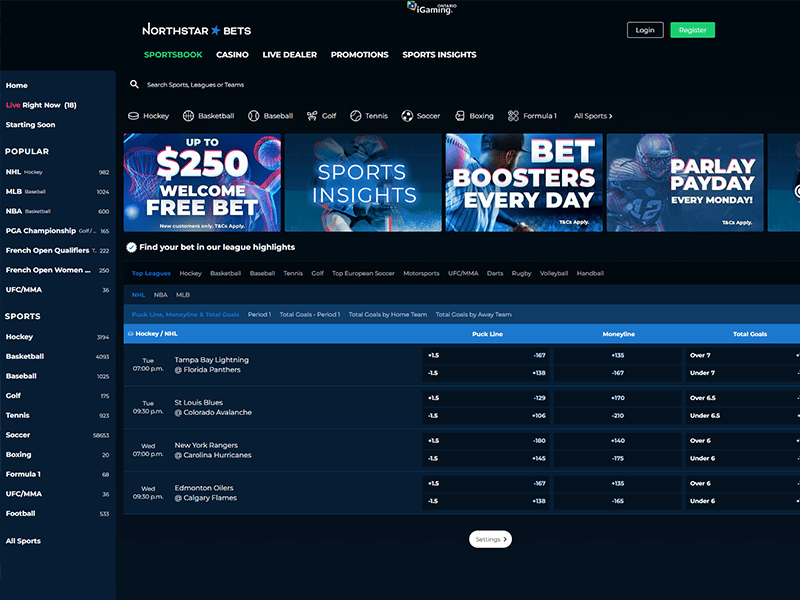 Head over to NorthStar Bets
Are you ready to collect this registration code and get started at NorthStar Bets?
Ok, head to NorthStar Bets!
What are the playthrough requirements?
When books like NorthStar Bets offer incentives, they tend to have you run through your promotional credit at least once, sometimes multiple times over. Due to how new NorthStar is and the possibility that they might experiment with different incentives, we highly recommend checking the Terms and Conditions of any incentive that you're interested in to verify the requirement.
How long do I have to clear my credit?
Similarly, we would recommend that you check the terms and conditions of any offers from NorthStar Bets yourself, as things could change quickly in their early stages. Generally, most books range from a week to 90 days to fulfil the playthrough requirements.
Are there any other good promos going on?
We expect NorthStar Bets to be very active in acquiring and retaining customers, finding ways to pull market share away from more-established competition. Other incentives aren't known at this time, but keep checking with them for the latest and if CSB picks up on something new, we'll pass it along!
---