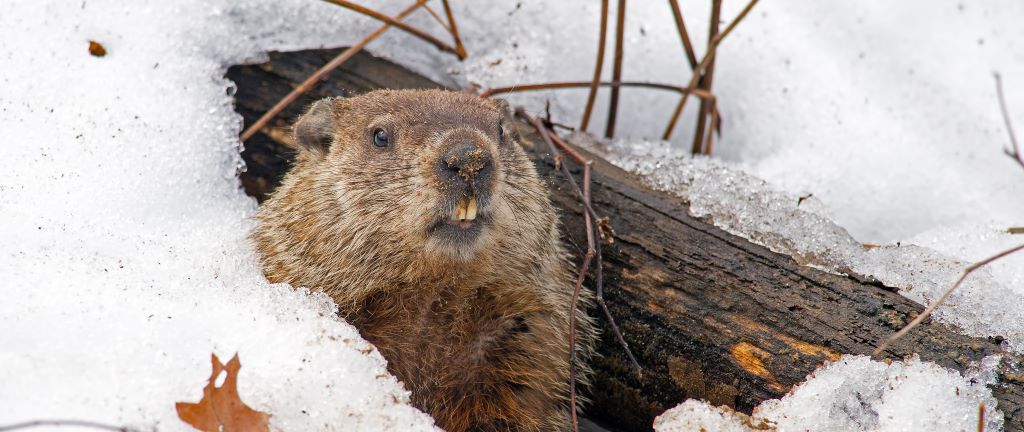 There's no shortage of professional sports to bet on during the month of February with the NFL, NBA, NHL, and several other winter sports in season, but if you're looking for something different and unique to bet on, Groundhog Day could satisfy your urge.
Wiarton Willie is the latest target of the online sports betting world as NorthStar Bets announced on Tuesday the bookmaker will be offering odds on whether the famous Ontario groundhog will predict an early spring (-110), or if he'll predict six more weeks of winter (+110).
Every year on Feb. 2, groundhogs from various regions of North America offer a prediction on whether there will be an early spring. If the groundhog emerges from its burrow, sees its shadow and then returns, winter will last for another six weeks. If it doesn't see its shadow, winter will be shorter, according to folklore.
"I've had the opportunity to attend and cover countless major events across Canada and interview some of the biggest names in Canadian sports," said NorthStar Bets brand ambassador and sports broadcaster Rod Black in a press release. "I'm thrilled to head to the picturesque town of Wiarton to check Groundhog Day off my bucket list while providing reports and other on-site content for NorthStar Bets. This day is special for many Canadians and what better way to celebrate coming together than placing a friendly wager on Ontario's infamous groundhog?"
Only the provinces of Nova Scotia (Shubenacadie Sam), Quebec (Fred la Marmotte), Ontario (Wiarton Willie), Manitoba (Manitoba Merv), Alberta (Balzac Billy) and British Columbia (Van Isle Violet) participate in the odd tradition.
"As an Ontario-based operator, NorthStar Bets is focused on our home province's most famous prognosticating groundhog but wish all other provinces much luck in their predictions this year," a spokesperson told Canada Sports Betting when asked if odds would also be offered on the groundhogs in the other provinces outside of Ontario.
How do you handicap groundhog predictions?
So how do you handicap an event like Groundhog Day?
After doing some research, scientists have estimated Willie's accuracy at predicting the seasonal weather at only around 25%. Luckily, for betting purposes, it's irrelevant whether Willie is accurate or not with his predictions. However, bettors do need to correctly predict what Willie will prognosticate this year.
Here's a look at Wiarton Willie's predictions since 2013.
It's important to note that three different groundhogs (Willie III, Willie IV, Willie V) have all made predictions since 2013. Willie III passed away in 2017 and was succeeded by Willie IV until his death in 2020. The 2021 prediction was made on Twitter without the physical presence of a groundhog. Willie IV's death was kept a secret until Nov. 2021 and organizers used the pandemic as a partial excuse not to have a typical in-person celebration.
To further complicate the handicapping process, Wiarton Willie V, the first brown groundhog to presume the position, made his debut last year and he inaccurately predicted six more weeks of winter. However, Willie V, was replaced by a new albino groundhog last September and he's since been demoted to an understudy. This means that a new Wiarton Willie will be making his inaugural prediction on Thursday so there is no historical data for this particular groundhog's predictions.
Wow, this really is hard to handicap. You might as well flip a coin. Or, maybe it just makes sense to take the more attractive +110 odds that Wiarton Willie will predict six more weeks of winter.
Good luck, everyone!