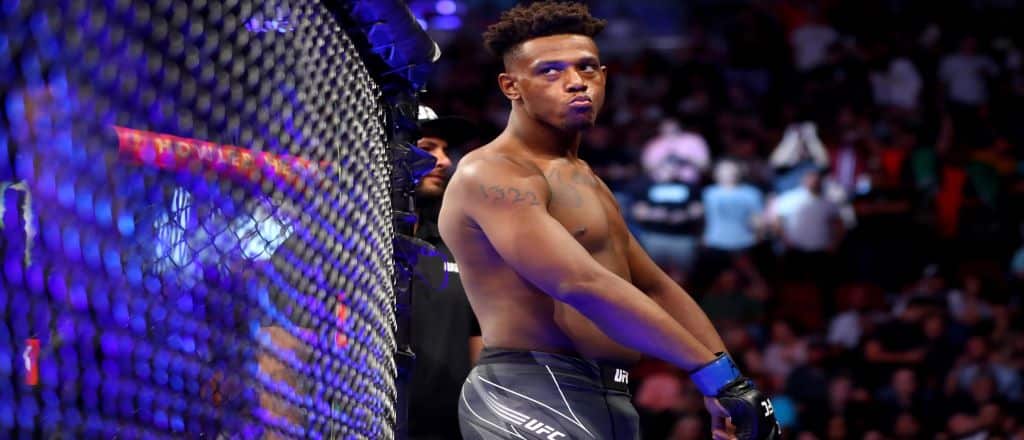 After over a month of waiting, it's time for the next UFC pay-per-view event.
UFC 283 is scheduled for this Saturday, January 21, and the main card will start at 10 p.m. ET. The event will take place at Jeunesse Arena in Rio de Janeiro, marking the long-awaited UFC return to Brazil for the first time since March 2020.
UFC 283 is packed with some great fights to enjoy. While there may not be any of the UFC's biggest names on the card, there are still lots of great fighters ready to step into the octagon. The main event will be a fight for the vacant Light Heavyweight title between veteran Glover Teixeira and Jamahal Hill. The co-main event also promises to be a great one as it's a quadrilogy fight between Deiveson Figueiredo and Brandon Moreno for the Flyweight Championship.
Bettors in the province of Ontario received some good news on Thursday as sports betting regulators reinstated wagering on UFC events after a seven-week hiatus. That means all of the legal sportsbooks in Ontario are now offering odds on all of the UFC 283 bouts.
Let's have a look at these matchups, along with the rest of the main card fights for UFC 283.
All odds in this article are courtesy of bet365.
Paul Craig (+170) vs Johnny Walker (-200)
The UFC 283 main card begins with Paul Craig vs. Johnny Walker in the light heavyweight category. Both fighters hold great records and have been competitive for many years. Paul Craig is an expert in jiu-jitsu which is evident in his fighting style, with his last two wins coming from impressive submissions.
Naturally, Craig will look to bait his opponent into a submission to clinch the match. However, Walker's size advantage and excellent takedown defence of 58% should allow him to avoid such a predicament. Not to mention his massively long limbs, which will make it hard for Craig to close the distance.
The bookmakers favour Walker for this one at -200 odds, while Craig sits at +170. If Craig causes an upset, it'll most likely be through submission or TKO. But Walker has all the tools available to not fall for Craig's tricks. Plus, Walker's huge reach will allow him to sneak in some hits and potentially cause a knockout.
Lauren Murphy (+380) vs Jessica Andrade (-500)
For the women's section of the UFC 283 main card, we have the clash between Lauren Murphy and Jessica Andrade. Murphy is a seasoned fighter with a decent record at 16-5. Her strongest point is her long jab which helps her maintain a comfortable distance against her opponents. Additionally, she takes hits quite well, and her fights usually go the distance (-120 to go the distance in this bout).
Comparatively, Jessica Andrade is a fierce fighter with a very aggressive style. She has an impressive 6.16 significant strikes landed per minute, and her last four matches have ended with straight finishes. Andrade has competed in several UFC weight categories, and she will make her return to the Flyweight category at UFC 283.
Andrade is a strong favorite at -500 odds compared to +380 for Murphy. Andrade's aggressive fighting style, combined with Murphy's tendency to absorb more hits than she lands, should see the Brazilian emerge victorious on Saturday. Andrade's aggression could even cause the match to end within the first few rounds.
Gilbert Burns (-450) vs Neil Magny (+350)
The Welterweight category will see two regular contenders battling it out at UFC 283. Despite fighting in the Welterweight division, Gilbert Burns is notably smaller than many of his opponents. For instance, his opponent in this fight, Neil Magny, stands more than five inches taller than Burns.
However, what Burns lacks in size, he makes up for with his fighting ability and heart. Burns is a very strong and technical fighter with solid striking ability and excellent grapples. He also has incredible stamina, which causes most of his fights to go the distance. By comparison, Magny prefers to land blows from a distance and not allow his opponents to reach him.
Burns is a clear favorite for this fight at -450 odds, while Magny sits at +350 odds to win. Since both fighters prefer lengthy brawls, it's likely to see the fight lasting for several rounds.
Another interesting approach is for Burns to win by submission (+110). The Brazilian is a fantastic grappler with a background in jiu-jitsu. Combined with Magny's tendency to lose by submission, it could lead to Burns overcoming him before the entire fight has elapsed.
Deiveson Figueiredo (+100) vs Brandon Moreno (-125)
The co-main event of UFC 283 promises to be a banger for the undisputed Flyweight Championship. The clash between Deiveson Figueiredo and Brandon Moreno will be their fourth bout, with their previous three fights ending with one draw and a win apiece.
Figueiredo is a very strong and potent fighter; however, he suffered multiple injuries to his hands, keeping him away from fighting for a whole year. His last fight was against Moreno at UFC 270, where he won by unanimous decision. Moreno has shown more consistency, and his slight size advantage could aid him in this match.
This is the most competitive match of UFC 283 from odds perspective, with Moreno only a slight -125 favourite to win. While Moreno seems capable of edging out the fight, any result is possible for the co-main event of UFC 283.
Figueiredo's year-long absence, combined with Moreno's slower starts, could see this fight go the distance. However, the two fighters are also known as excellent finishers.
Glover Teixeira (+110) vs Jamahal Hill (-138)
The UFC 283 main event will see 43-year-old Glover Teixeira return to the Octagon in an attempt to reclaim his Light Heavyweight title. Teixeira's last appearance to Jiri Prochazka seven months ago when he lost the title.
Teixeria's opponent for this fight will be the impressive Jamahal Hill. The two fighters have very different styles. Hill is a vicious puncher with an impressive knockout record. He will definitely want to employ his reach advantage to hit Teixeira hard.
Comparatively, Teixeira is a more experienced and technical fighter that prefers to fight on the ground and relies on his grappling expertise. While Hill has an excellent takedown defense rating of 65%, he's never faced such an experienced grappler before.
Like most of his previous fights, Teixeira stands as the slight underdog with +110 odds, whereas Hill is the slight favorite with -138 odds. Hill's explosive style typically leads to knockout finishes. However, Teixeira's grappling and wrestling could lead to the fight lasting for several rounds and even grant him a submission win.
UFC 283 could be very memorable. The long-awaited return to Rio De Janeiro will definitely aid in a scorching atmosphere around the Octagon. Plus, with a Brazilian contender in each fight, the crowd will definitely be cheering throughout the night. From the first fight to the last, sports bettors are sure to be treated to an exciting night of mixed martial arts.