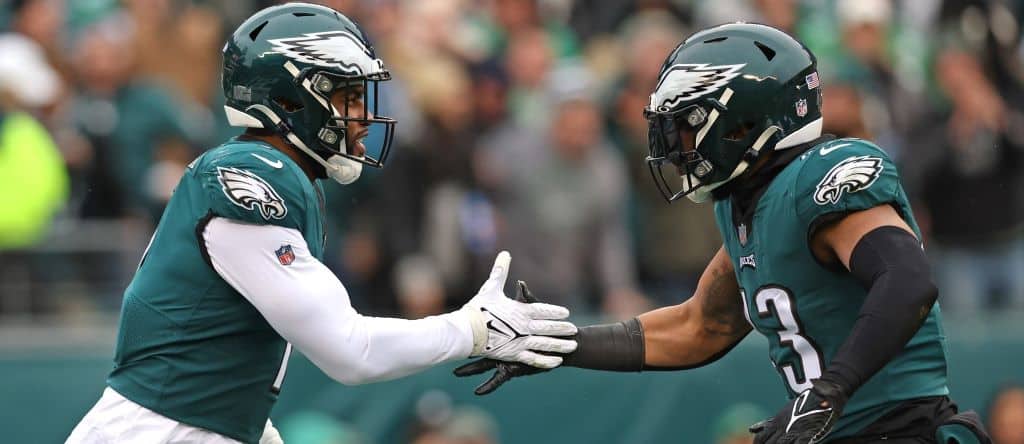 Thousands of NFL betting markets will be opened for the Super Bowl over the next two weeks, but the process all gets started by various sportsbooks setting their respective lines for sides and totals.
Sides and totals betting markets opened for Super Bowl LVII immediately after the Kansas City Chiefs prevailed over the Cincinnati Bengals on Sunday night, and the action was so one-sided that it caused a major shift in the opening odds at many sportsbooks.
Circa Sports, which is based in Las Vegas, opened with the Chiefs -2.5 points and a total of 51, but those lines were quickly adjusted after sharp bettors pounded the Eagles, according to Sportsbook Operations Manager Jeffrey Benson.
"The whole thing is price discovery. I enjoy every second of it, and yes, the money we took tonight will be dwarfed by the handle in the coming two weeks," Benson tweeted.
At Caesars Sportsbook, the Eagles moved to 2-point favourites two hours after the game opened as a pick'em. The sportsbook plans to offer roughly 2,000 markets on the big game including quick-pick same-game parlays, micro-betting, Super Bowl Squares, and many props, according to a spokesperson.
"When we made all the lookahead matchups last week every game was between a 1-point spread and pick'em, so this game seems like a natural toss-up," said Adam Pullen, Caesars Sportsbook assistant director of trading, in an email release. "We opened as a pick'em but the market is moving strongly toward the Eagles. We took some Chiefs money early before we saw a bunch come in on the Eagles. So far, most of the action has been on the Eagles."
According to Caesars, this should be the 14th straight Super Bowl with the favourite laying fewer than seven points, extending the longest streak in the game's history. Underdogs have gone 8-7 straight up and 10-5 against the spread in the past 15 Super Bowls.
The Chiefs have also been favoured in their last 15 consecutive playoff games, but this streak is in jeopardy if the closing odds don't flip back in Kansas City's favour.
BetMGM is reporting much of the same early betting activity.
After finishing the regular season 0-4 against the spread, the Eagles have easily covered in back-to-back playoff games. Philadelphia has also played under the posted total in four straight contests and five of its last six.
Last week, the odds for AFC Championship Game fluctuated wildly as bettors speculated about Chiefs quarterback Patrick Mahomes' ailing ankle.
Super Bowl LVII will be played on Sunday, Feb. 12, at State Farm Stadium in Arizona. It'll be the first Super Bowl since Ontario launched its regulated iGaming market, giving bettors a plethora of legal online sportsbooks to wager with for the first time ever.