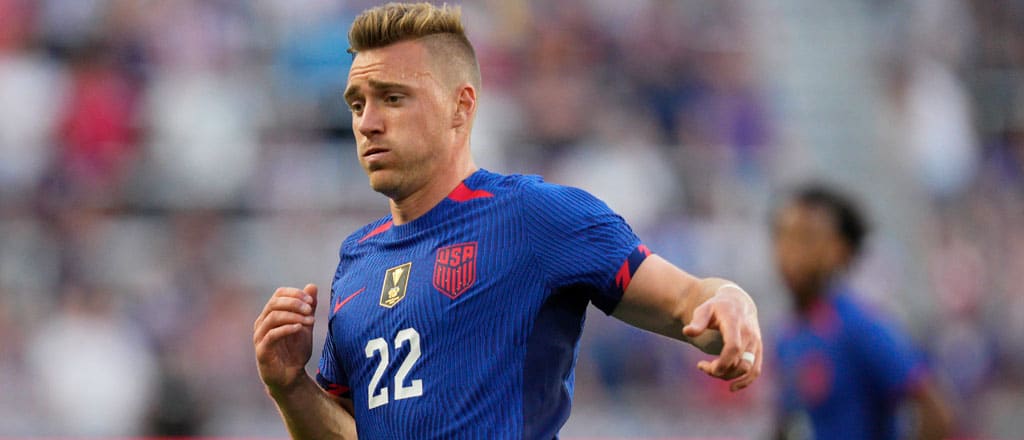 The CONCACAF Gold Cup is nearing it's conclusion, and unfortunately, it'll be without Canada. Give the Red and White credit, as they brought the United States all the way to penalty kicks with an honourable 2-2 performance, but couldn't bring it across the finish line in the quarters. Now, we've got two games on Wednesday to decide who is advancing to the final on Sunday.
Here's a look at the odds courtesy of bet365 for both of the matchups:
United States vs. Panama Full Time odds
All odds courtesy of

The Americans look to make it to the final for the third consecutive tournament, last missing in 2015. Making it this far is business as usual for this group, making the semis all but once, while Panama aims to get to the final for the first time since 2013.
The last time these two nations faced off was during 2022 World Cup qualifying, with Panama winning 1-0 on home turf in October 2021, and the U.S. winning 5-1 on their home turf in March 2022. So far, both teams are undefeated in this year's tournament, each picking up two wins and a draw in group stages (USA with a +12 goal difference, Panama with a +2), and winning their quarter-final matchups (U.S. in the aforementioned 2-2 +penalties win over Canada, Panama winning 4-0 over Qatar).
Several teams, including the USA, are playing partial rosters rather than their full-force national team, having used their top players in the CONCACAF Nation's League earlier in the summer. There are some recognizable names still mixed in, like the USA's Matt Turner (Arsenal) in net and tournament-leading goal scorer Jesus Ferreira (FC Dallas), who has six tallies in his account. There's even a bit of Canadian representation via U.S. backup netminder Sean Johnson, who starts for Toronto FC, and reserve forward Julian Gressel of the Vancouver Whitecaps.
On Panama's end, Ismael Diaz, a 26-year-old winger who plays his club football in Ecuador, has been a clutch goal scorer for the side throughout the tournament, potting four in as many games, trailing only the aforementioned Ferreira.
Wagers to consider
An interesting same-game parlay takes the United States to advance, Jordan Morris (Seattle Sounders) to score, and a total goals over two. Normally +400, this is boosted to +450.
Bet365's top picks for USA goal scorers include Jesus Ferreira (+160), Brandon Vazquez (+210), and Jordan Morris (+210). On Panama's end, bookmakers like Cecilio Waterman (+375), Azarias Londono (+450), and Ismael Diaz (+450).
If you're feeling a goaltending performance on either side, a clean sheet is going for -110 for the USA, and +350 for Panama.
Jamaica vs. Mexico Full Time odds
All odds courtesy of

In the late game, Mexico vies for their third consecutive finals appearance, while Jamaica seeks to return to the last dance for the first time since 2017, the second of their two closest approaches to the trophy.
Mexico's national team has been on shaky ground for the last year and change, with no shortage of close calls and outright defeats. Most recently, that involved a shocking 1-0 loss to Qatar in the group stage of this tournament, though to their credit it has been their only blemish, and came in the final game, after Group B had all but been secured. Mexico's team, largely built around Liga MX talent, has been led in the goal department by Luis Romo and Orbelin Pineda, who have two goals apiece.
Jamaica's group is largely consisted of players in the English football ranks or in MLS, including Vancouver Whitecaps defender Javain Brown. Leading the way for them in goals is Demarai Gray, who also has a pair.
Wagers to consider
If you think there will be a little bit of adversity but that Mexico still advances, a 2-1 exact score is boosted at bet365 right now, sitting at +850, up from +800.
Atop the goal scorers list for Mexico are Henry Martin (+120), Santiago Gimenez (+160), and Uriel Antuna (+220). For Jamaica, Bet365's shortest odds go to Michail Antonio (+300), Cory Burke (+375), and Shamar Nicholson (+400).
As far as clean sheets go, Jamaica comes in at +350, while Mexico comes in at +100.
There's a gut feeling here telling me that Jamaica is going to make this one interesting – if you're not willing to go full upset, you can get a combo of a draw or a Jamaica win at full time for +125, leaving room for Mexico to still win but potentially meaning total chaos.
Who Will Win It All?
Following Wednesday's games, the winners will go on to play in the 2023 CONCACAF Gold Cup Final on Sunday night, kicking off at 7:30 p.m. ET at SoFi Stadium outside Los Angeles. No matter what combination of the four advance to Sunday, it should be a great game! Below are the odds for all four nations to take home the trophy, which has gone to either the United States or Mexico in all but one of 17 Gold Cups (2000, won by none other than Canada!).