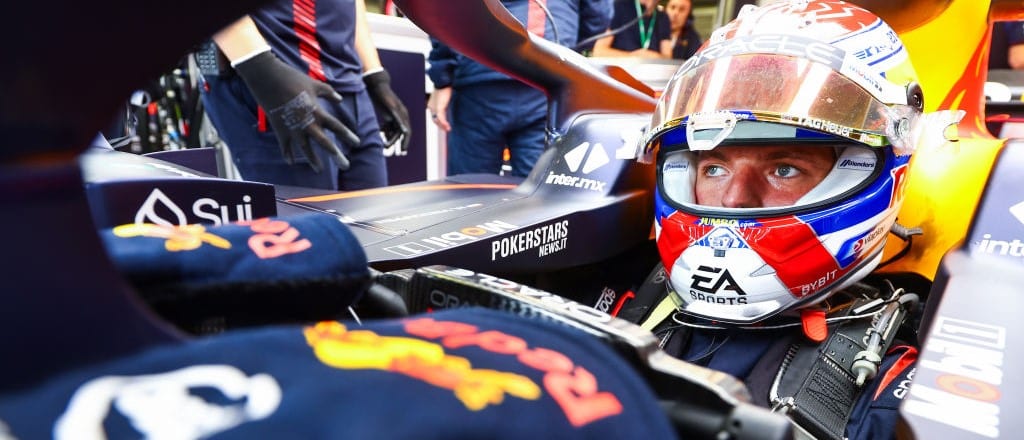 This weekend, F1 travels to Italy to finish off the European leg of the F1 schedule with its 15th race of the season. The fifth-oldest national grand prix in existence (after the French, United States, Spanish, and Russian), the Italian Grand Prix, known for its rapid fast pace, is held at the Monza Circuit, or the "Temple of Speed".
The stories to follow this weekend revolve around whether the usual favourite, Max Verstappen, will set a new all-time record for consecutive wins in F1, and to a lesser extent Ferrari's disappointing homecoming. Verstappen is looking to become the first driver in Formula 1 history to win 10 consecutive races, after tying Sebastian Vettel's record of nine consecutive wins last weekend at the Dutch Grand Prix.
Read on to learn more about the history Verstappen is up against, an update on Canada's top drivers, and a word on Ferrari's plans for the weekend before diving deep into which bets to consider for this big race weekend. No matter what happens at the end, there are sure to be fireworks — so let's get into the odds courtesy of bet365.
Outright odds
All odds courtesy of

Stroll looks to finish season strong for Aston Martin
Lance Stroll, the only driver racing in F1 under a Canadian flag, has endured his share of criticism this year. After some promising showings the past two seasons as Sebastian Vettel's teammate, expectations grew for Aston Martin and Stroll this year with the addition of former world champion Fernando Alonso.
So far this season, however, Stroll has not been able to keep pace with his teammate's prowess as 121 points separate them in the standings. A relevant concern as Aston Martin sits in third place in the Constructor standings, trailing Mercedes by 40 points.
It doesn't help matters that Stroll finished 11th, just out of the points in last weekend's Dutch Grand Prix, while the man he's chasing in the standings, Lando Norris, placed 7th. Still, he did receive a resounding show of support from the team principal, and he'll be back next year despite rumours of a potential move.
He will, however, be watching some of the time, as due to F1 regulations, rookie driver Felipe Drugovich will be driving his car for the first Friday practice session. Stroll will look to the fast pace at Monza and hope to put himself on track for a strong finish entering the last third of this season.
Ferrari comes home to regroup
Ferrari will be sporting a special new livery for this year's edition of the Italian Grand Prix. The aim is to celebrate their triumph at the 2023 LeMans 24 Hours. Unfortunately, that's been perhaps the only positive news for this famous F1 team, at least recently.
After 2022 was deemed a catastrophic failure, Ferrari shook up their leadership. Unfortunately, this year has not been much better. Add to that the fact that Ferrari has only won their home Italian Grand Prix once in the past decade and has not won a Drivers' or Constructors' championship in 15 years, and it is evident the most successful team in F1 history has definitely seen better days.
Entering this weekend, the team promises it understands now what it must do to compete next year even while it holds strong in fourth place in the Constructor standings, 14 points behind Aston Martin.
Verstappen Drives for record books
History is in the making Sunday. Max Verstappen, winner of all but two of the 14 races run this year, has a chance to be the first driver ever to win 10 races in a row, surpassing the Sebastian Vettel record he tied just last week.
Though all signs point to another Verstappen win, the history at this particular race circuit has not always been kind to those in pursuit of racing immortality. As Verstappen's Red Bull team attempts to continue their perfect mark on the season, they would be well reminded of the last team that went on a similar run.
The 1988 McLaren team won 15 of the 16 races run that year. Their only loss? The Italian Grand Prix at Monza — to Ferrari. Also, since 2018, no driver has repeated at the circuit. Which doesn't bode well for the 2022 winner, one Max Verstappen. Whatever happens Sunday, it is not a foregone conclusion that Max will win.
Three bets to consider
All things considered, Verstappen will probably win, but at -500 to do so, the value isn't there. Thus, as most F1 bettors have tended to do this year, it's time to take a look at other bets to place outside of who outright wins the race. And with the exceedingly fast pace on display at Monza, strategy and performance will be key, making it an interesting exercise for fans of the sport.
Fernando Alonso (+200) or Charles Leclerc (+125) Podium Finish: Alonso placed second in the previous week's Dutch Grand Prix while Leclerc did not even finish. But the timing and moment might be right for Ferrari to actually shine on their home track and Leclerc can easily be the face of that, while Alonso may have momentum on his side.
Oscar Piastri Top 6 Finish (+200): The key to some of these bets are, of course, taking advantage of the best odds. With bet365's current odds, Oscar Piastri is a great value pick to finish in the top six. He's finished there in three of his last four starts, after not doing so all year, meaning that if he keeps up his recent form, there's a good chance he delivers.
Lewis Hamilton to Win (+2000): Sure, Max Verstappen is going to be hard to beat. But some would say that he has to lose eventually, and Lewis Hamilton is an excellent candidate to be the man to knock him off his perch. So even if recent history seems to demand a Red Bull win — as has been the case in 31 of the last 36 F1 races — we don't mind a punt (at +2000 odds) on a driver who some fans consider one of the greatest of all time.