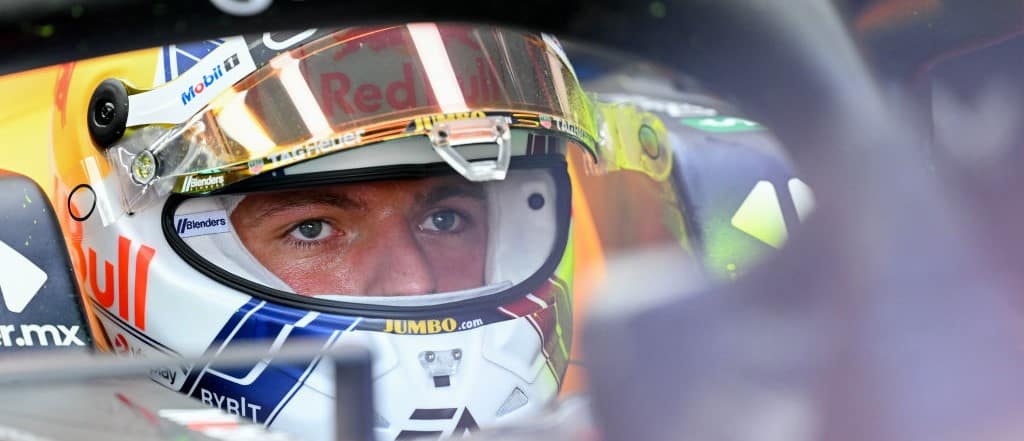 The 2023 F1 Dutch Grand Prix taking place Sunday, August 27, in Zandvoort is the 13th F1 race of the year and the first after the season's summer break. It will be a homecoming of sorts for heavy favourite, Max Verstappen, who races for Red Bull under the Dutch flag, and his fans will surely be out in full force.
The Dutch and Belgian driver will also be vying to tie the all-time record for most consecutive wins in an F1 season, nine, held by legend Sebastian Vettel and set 10 years ago. Verstappen has simply dominated this season, winning 10 of the 12 total races run so far and he's coming into this weekend as a heavy favourite with his odds set at -450 to win.
This F1 Dutch Grand Prix preview will take a look at Max's dominance, the latest outlook on Canadian driver Lance Stroll's season, and a few smart wagers to consider for this weekend's race. But first, here's a look at the top driver odds courtesy of bet365.
Outright odds
All odds courtesy of

Lance Stroll fading as season progresses
The only Canadian driver currently in F1, Lance Stroll has a whole nation rooting for him. He enjoyed a promising start to the 2023 F1 season, finishing in the top eight in three of the first four races of the year including a fourth and a sixth, but since then, has fallen back closer to the middle of the pack.
He has managed only one more top-eight finish since then, back in early June, and has not done so for five straight races. Still, Stroll stands tall in ninth place in the overall standings with a chance to finish in the top eight this year if he can overtake Great Britain's Lando Norris. Norris currently sits 22 points ahead of him in eighth place.
With 10 more races left to go this season, including the one this weekend, Stroll still has a chance to recapture his early season magic and make a strong finish to the end of the year. This would build up some hype and momentum for a special 2024 run next season. That's if he's still in the sport. Very recent rumours have come out suggesting Lance may give up F1 racing for professional tennis.
Regardless of what his long-term future holds, Stroll comes into the Dutch Grand Prix with (+25000) odds to win, and with his recent performance and these latest rumours, a top finish would be surprising.
Verstappen driving to the Max
These days, it's almost a foregone conclusion that Red Bull will win whichever race is taking place. Of the 12 races so far this year, they have captured every single one, with Sergio Perez finishing first in the two that Max Verstappen didn't. Their dominance has been breathtaking and is the dominant theme of this season.
It's a pretty impressive run of dominance, especially in this day and age with F1 implementing a cost cap and some testing restrictions. Now the only question concerning Verstappen seems to be just how dominant he will be in 2023 as we wait and see how many records he can break.
He has a chance on Sunday to tie Sebastian Vettel's 10-year standing record of nine consecutive race wins. What's more, he has a chance to do this in his home country. It's business as usual for Verstappen, however, who seems unfazed by his tremendous success.
If he wins the Dutch Grand Prix, as almost everyone watching will expect him to, he will have a chance to break the record for most wins in a row at the Italian Grand Prix the next weekend. Currently, Verstappen is just the fifth driver ever to win more than five consecutive races on the F1 circuit.
Three bets to consider
With the odds for Verstappen where they are combined with his utter dominance over the last two seasons, most bettors look to other betting markets besides picking the winner when wagering on F1. Probably the most popular market in this regard is the "Podium Finish" market. This F1 Dutch Grand Prix preview can set you on the right course when mulling over which wagers to consider.
A lot of the trouble in betting on F1 is really trying to figure out which two drivers may join Verstappen in the top three. The usual suspects recently have been Sergio Perez, Fernando Alonso, Lewis Hamilton, Charles Leclerc, and Lando Norris. With the exception of Norris who currently stands in eighth place, those are also the top five in the overall standings in order after Verstappen.
So consistency has been key in this F1 season. Consistency at the race course itself can also sometimes provide valuable insight. The Dutch Grand Prix had been held at Circuit Zangvoort from 1950 to 1985 but was not run again until 2021. In the past two races, both won by Verstappen, Hamilton (second, fourth) and Leclerc (fifth, third ) are the only other drivers with consecutive top-five finishes.
Hamilton (-150), Leclerc (+300) Podium Finish Odds – They both should be good bets to finish in the top three and this may be a time to look at whose odds one likes better. Hamilton seems due for a podium finish, however, as he wants to start the second half of the season on a strong note to send a message.
Fernando Alonso (-120) Top 6 Finish Odds – Alonso would be a sneaky good pick as a dark horse candidate for a Podium Finish at +450 odds. But he should be an almost sure choice for a Top 6 finish at -120 odds.
Sergio Perez To Win (+1000) – There is no strong argument to convince anyone that Sergio Perez is surely going to beat Max Verstappen in this race. But at +1000, and as the only other driver to have even won a race this season, it may not be a bad idea to place a wager on him. The pressure of an impressive record and racing in front of his home crowd could foment a letdown for Verstappen with Perez and those who wagered on him coming out the winners.