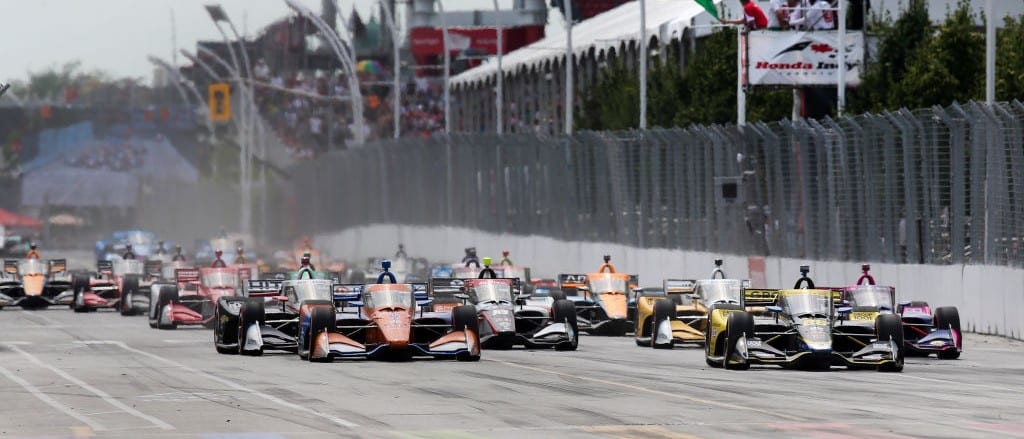 The Toronto Honda Indy is this weekend, returning to Exhibition Place where the event has been hosted since 1986. In that time, there have been many legendary names to come through the track, including Michael Andretti, Al Unser Jr., A.J. Allmendinger, and Canadian racing legend Paul Tracy.
In this preview, we'll go over the odds of each of the top drivers in the field, some of the best bets on the day from bet365, and what you might be able to expect from the 2023 Toronto Honda Indy.
Alex Palou is the current king of IndyCar
Dominant drivers come and go but Alex Palou (+350) of Chip Ganassi Racing has become the man this season. He's in complete control when it comes to the 2023 IndyCar Championship and there doesn't seem to be anything that can slow him down.
Palou has finished in the top 10 in every single race this season. In eight of nine races, he has finished in the top five. He had a slow start to the season, seeing him hit the podium just once in four events but he has been on fire since. Even more telling: he has won his last three races in Toronto, and has won three straight overall and four of the last five races outright.
Don't Sleep on Marcus Ericsson
Once you get past Palou, Kyle Kirkwood, and Scott McLaughlin, the field looks a lot closer. Despite relatively tall odds (+1000), Marcus Ericsson could be considered a dark horse entering the event. He started the season strong, leading the circuit in points early on. Since then, Palou has dominated and sits 122 points ahead of Ericsson.
He has a win already this year, though he had his worst result in the recent Ohio event. If there's one sign of encouragement, it's that he finished fifth in this event last season. Can he regain his early season form on a track where he has had past success?
Felix Rosenqvist Does Well in Toronto
A longshot in this race at +1400, Felix Rosenqvist might not be on most bettors' radar. That said, Toronto has been historically one of Rosenqvist's best tracks throughout his career. He finished third here last season. Back in 2019, he took fifth on this track.
His best finish this season was second place back at the Detroit event and he has historically done very well in street courses. And while it's slightly worrying that the Swede's lone IndyCar career win came back at Elkhart Lake in 2020, there's a lot to love heading into this race. If you're looking to get in on lofty odds, there might be no better sleeper than Rosenqvist.
All odds courtesy of

Three drivers to watch
So, where should your money go? There are three bets that bear watching and will give you the best chance to walk away with a winning bet. While there is anything but a sure thing in the world of IndyCar, a few names have been able to take things to the next level.
The logical bet is taking Palou (+350) to win. He's been unstoppable this season and a win would all but secure the 2023 IndyCar Championship. Since Palou seems like an obvious pick, let's look at a few other bets that could be worth making:
Will Power (+1400): While the odds may be long on Power walking away with a victory, he deserves a closer look. He's coming off a third-place finish in Ohio, giving him his third finish on the podium of the season. He's also the defending 2022 champion, though he has a lot of ground to make up if he's going to catch Palou.
Scott Dixon (+800): Dixon has had success on this track in the past, winning four previous races here. That also includes the 2022 race in Toronto. Dixon is a legend in the IndyCar world and he has been trending upward in recent weeks. He followed up a pair of fourth-place finishes with a runner-up finish a few weeks back in Ohio. Could he be someone to watch in Toronto?
Colton Herta (+800): For fans of IndyCar, this one might seem a bit out of left field. Herta isn't having a great season, finishing in the top 10 just four times and the top five twice. If there is one thing to hang your hat on, however, it is back-to-back pole positions. He's more than capable of reaching the podium, but needs to show that he can put together a complete race.