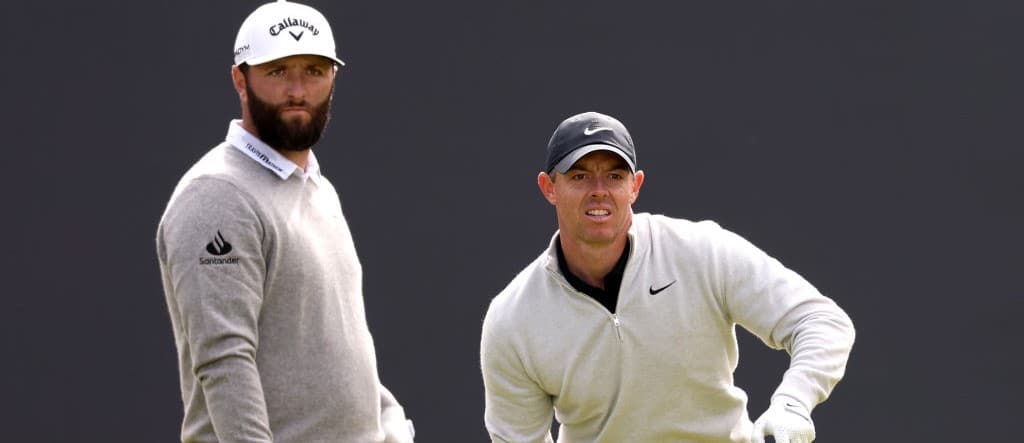 The BMW PGA Championship is the next event up on the DP World Tour and there is no shortage of star power attending the four-day event taking place at Wentworth Club – West Course – in Surrey, England, from Sept. 14-17.
In the field are several of the top names from the PGA Tour, including consistent favourites like Jon Rahm and Rory McIlroy as they tune up ahead of the upcoming Ryder Cup in a few weeks.
Heading into the tournament, all eyes will be on names like Viktor Hovland – who won the Tour Championship as part of the PGA FedEx Playoffs a few weeks ago – and last year's champion of this event, Shane Lowry.
Rory McIlroy to win BMW PGA Championship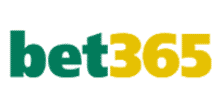 +750
Let's take a closer look at who you should be backing, fading, and keeping a close eye on.
The top contenders
Before we can get into making picks for the European Tour BMW PGA Championship, it helps to know who some of the top contenders are. Here is an abbreviated odds list provided by bet365 Sportsbook, featuring the top betting odds available.
All odds courtesy of

Tournament storylines
There are a couple of storylines heading into this event. The first of which is that there are several former champions participating. In fact, the last eight winners will be playing in this tournament: 2015 winner Ben An, 2016 winner Chris Wood, 2017 winner Alex Noren, 2018 winner Francesco Molinari, 2019 winner Danny Willett, 2020 winner Tyrrell Hatton, 2021 winner Billy Horschel, and last year's winner Lowry.
Aside from the quest for a repeat winner, another major focal point will be the course. The West Course at Wentworth measures 7,282 yards and is a par-72. It has been remodeled in recent years by Ernie Els and is considered to be a true parkland course that has massive trees lining each hole. That's not even mentioning the various water hazards, particularly near the 18th green.
With the Ryder Cup on the horizon, several players in the field will be looking to firm up their respective games this week and build some confidence heading into the highly anticipated USA vs. Europe battle.
Three players to back
There are quite a few major names contending for the title this year. Which of them will be there when the final few holes play out? Here are three names that you should strongly consider putting money down on at the end of the day.
Rory McIlroy (+750): McIlroy has been one of the most dominant players on Tour this season. Ignoring all of that, he has a great history of performing well at this event, and that alone is enough to put him into consideration to win this weekend. McIlroy won in 2014 and has four other top-10 finishes. That includes a pair of runner-up finishes and his last appearance at Wentworth saw him seal a third FedEx Cup title. There are few players on McIlroy's level and he can compete in any event.
Tommy Fleetwood (+1200): Fleetwood's last major event, the Tour Championship, saw him finish T6. It was the latest in a long run of quality finishes for Fleetwood, who had made four top-10 finishes in the six events prior to the Tour Championship. Fleetwood has been on everyone's shortlist of potential winners at nearly every event he has been in going back to May. If Fleetwood can put his game completely together, there may be no one that can stop him from walking away victorious.
Tyrrell Hatton (+1800): Hatton is one of the eight former winners competing this weekend, having won the event in 2020. For the middle part of the PGA season, Hatton looked like he was right on the cusp of becoming dominant. He registered four top-5 finishes in five events at one point. That said, he had hit something of a wall when the FedEx Cup began. He finished T43 and T34 before closing out the season with a solid T16 effort. Hatton had an outstanding 2022-23 season and could get himself back on track with a win at the BMW PGA Championship.
Tommy Fleetwood to win BMW PGA Championship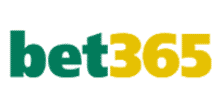 +1200
Three players to fade
Not every favourite makes a run at the title. There are three names, in particular, that may find themselves in contention but ultimately come up short in the quest for a victory at the BMW PGA Championship.
Viktor Hovland (+650): The winner of the FedEx Cup, having won both the BMW Championship and TOUR Championships, it's hard to bet against Hovland. He is clearly one of the best players in the world, rebounding after a merely decent stretch in July. He is also the hottest player in the world and has been playing at an insane level over the past month. The question will be whether Hovland has the proper motivation to put his best foot forward here. He has shown that he can lose focus and have a tough go – T59 at the RBC Heritage, followed by T43 at the Wells Fargo Championship –so beware the Tour Championship hangover.
Matt Fitzpatrick (+1600): Fitzpatrick had a very rough stretch from the Travelers Championship through the St. Jude Championship, rebounding with a pair of top-10 finishes to wind up ninth in the FedEx Cup standings. Which Fitzpatrick are we going to get? The one who has been playing well of late or the one who struggled at various points throughout the year? Fitzpatrick is talented and can certainly challenge the leaderboard but his inconsistency makes him a scary pick.
Shane Lowry (+1800): A year ago, Lowry declared himself "the happiest man in the world" after getting his first victory at the BMW PGA Championship. He has nine top-20 finishes to his credit, which would seem to bode well. If there is anything going against Lowry, it is the difficulty of repeating. Doing it back-to-back years is tough no matter who you are, and Lowry doesn't have the pedigree of other players.
Three dark horses to watch
What about the names that don't quite make the cut as favourites? There are a few names that could put together a great round and wind up right there at the end of the tournament to potentially steal the show.
Adrian Otaegui (+12500): Of Otaegui's four victories, his last came almost a year ago at Valderrama, one of the more challenging and feared courses around. Wentworth will definitely provide a challenge but having stood up to more feared courses, it won't stop Otaegui.
He hasn't had a great season, especially considering his previous standards. That said, he did finish as runner-up back at the KLM Open and had a strong recent showing in Northern Ireland. At 30 years old, his best golf is still ahead of him.
Eddie Pepperell (+12500): Pepperell has long odds but has been showing good progress with his game in recent months. There is still the belief that he could hit a major breakthrough at some point in the near future, even starting with the BMW PGA Championship. He doesn't have a major hallmark win or comeback victory to his credit. At 32 years old, he has had a solid 18 months and could be primed to have himself one of his best tournaments this coming weekend.
Calum Hill (+15000): The Scot had himself a very strong start just a week ago before he eventually petered out and faded over the course of the weekend. If anything, that should be seen as a promise of the potential that could come. He finished T4 at the British Masters, showing that he can compete with the best.