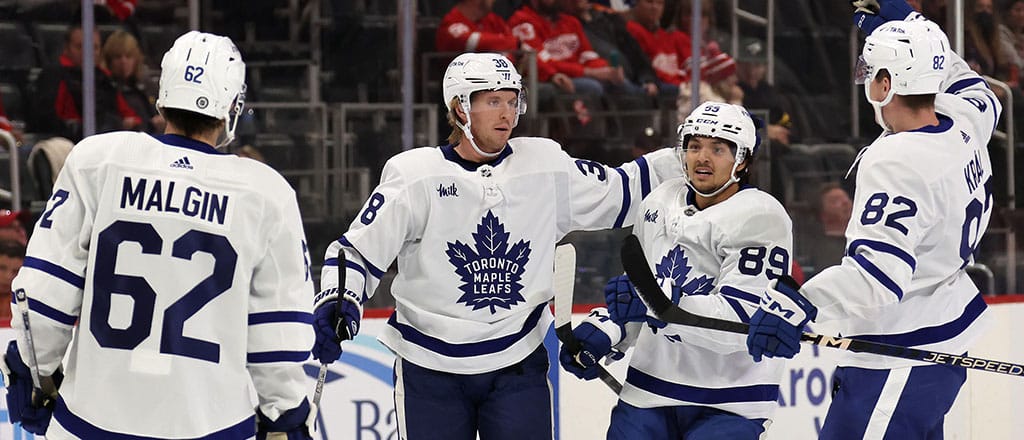 The summer will officially be seeing its end later this week, and with that, you know that the National Hockey League season is just around the corner. Training camps begin to open over the next few days, rookie tournaments are underway, and the first games of the NHL preseason begin on Saturday.
For those who like to mix in some betting with their puck, that's music to their ears. But there are a few things to consider if you're mixing preseason action into your rotation.
Toronto Maple Leafs to win 2023/24 Stanley Cup (Boosted from +800)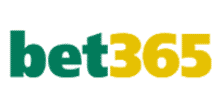 +900
Time to experiment
With the games not mattering very much, you get a couple of weeks here to be creative.
Maybe that means paying attention to teams you didn't in previous years, to get a feel for them. Maybe it means that if you're a moneyline bettor for game results, trying to play within the puckline, or vice-versa.
It could mean playing around with props – for example, many of the sharpest NHL bettors have learned to love shots on goal for individual players over actual goals – if you haven't made the same shift, this would be a fun opportunity to play around with that.
You might not find the same degree of depth in the betting menus for these games as you would during the regular season, as there are a lot more factors at play with rosters, but it's a great time to try out anything you've considered previously but never gotten around to.
Keep a modest budget
Generally speaking, monitoring your bankroll is key to a good betting experience. For the average person and most of the more frequent players, sports betting should be treated as an entertainment activity and one that is done within your means.
So, right off the top, make sure you're in a good place with your bankroll for the year, an amount that you're not stressing over if it's completely lost. Used in conjunction with responsible betting tools (loss limits, deposit limits, time-on-site limits etc), like the ones at bet365, you'll keep yourself in pretty good shape.
Outside of the generalities, though, be extra cautious with preseason. Firstly, you don't want to risk losing a longer-term budget in the first couple weeks. But just as much, we're dealing with extra-volatile hockey here. It's a luck-driven sport as it is, but as players are just getting back into game shape and rosters don't really reflect the opening-day lineups, the window to predict is even tougher.
Treat it like the veteran players on the teams do – these games are practice and low-stakes to them, so they should be for you too. Throw a buck or two around in areas you'd like to experiment with or get a bit of extra entertainment out of, but don't treat exhibition games with much confidence.
Canada vs. Canada Preseason Games
| Away Team | Home Team | Date | Time |
| --- | --- | --- | --- |
| Toronto Maple Leafs | Ottawa Senators | Sept. 24 | 2:00 PM |
| Winnipeg Jets | Edmonton Oilers | Sept. 24 | 6:00 PM |
| Vancouver Canucks | Calgary Flames | Sept. 24 | 8:00 PM |
| Ottawa Senators | Toronto Maple Leafs | Sept. 25 | 7:00 PM |
| Edmonton Oilers | Winnipeg Jets | Sept. 25 | 8:00 PM |
| Ottawa Senators | Montreal Canadiens | Sept. 27 | 7:00 PM |
| Calgary Flames | Winnipeg Jets | Sept. 27 | 8:00 PM |
| Vancouver Canucks | Edmonton Oilers | Sept. 27 | 9:00 PM |
| Toronto Maple Leafs | Montreal Canadiens | Sept. 29 | 7:00 PM |
| Winnipeg Jets | Ottawa Senators | Sept. 29 | 7:00 PM |
| Edmonton Oilers | Calgary Flames | Sept. 29 | 9:00 PM |
| Toronto Maple Leafs | Montreal Canadiens | Sept. 30 | 7:00 PM |
| Edmonton Oilers | Vancouver Canucks | Sept. 30 | 9:00 PM |
| Montreal Canadiens | Toronto Maple Leafs | Oct. 2 | 7:00 PM |
| Winnipeg Jets | Calgary Flames | Oct. 2 | 9:00 PM |
| Calgary Flames | Edmonton Oilers | Oct. 4 | 9:00 PM |
| Ottawa Senators | Winnipeg Jets | Oct. 5 | 8:00 PM |
| Calgary Flames | Vancouver Canucks | Oct. 6 | 10:00 PM |
| Montreal Canadiens | Ottawa Senators | Oct. 7 | 7:00 PM |
Watch the news, brace for movement
The preseason will require more vigilance when it comes to roster movement than at any other point of the year. Yes, more than the regular season, more than the playoffs. That's not because the stakes are higher, but because the rosters are just that volatile.
During the season, teams will have a 23-man roster that they carry on a day-to-day basis, one that might change a little with injuries and minor league assignments but usually stays pretty rigid. Within that, 18 skaters and two goalies will dress, so changes on a game-to-game basis will likely be minimal.
The preseason is its own beast, though, with teams carrying rosters that are often double the size of their regular season rosters, if not bigger. They'll include the best prospects from rookie camps, players on professional tryouts, and players that they project to be in their AHL depth chart but would like to see how they measure up against tougher competition.
For example, here is the Toronto Maple Leafs' opening training camp roster from last year, with players who ended up playing 30+ games for the team in the regular season (or 15+ for goalies) highlighted: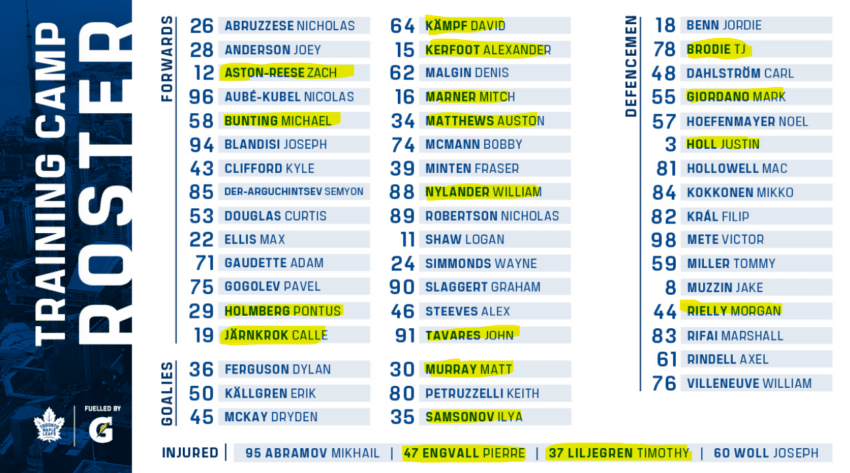 Note: Rasmus Sandin was unsigned at the start of camp and joined afterwards
So there's a lot of proverbial fluff, and that fluff has to get its games too. Even those unlikely to make the team should be given their opportunities, and not to mention, there's a fine line between getting your regulars in game shape. Toronto played six pre-season games last year, and here's how many of the highlighted players participated in each of those games:
| Game | Roster Regulars | Star Players |
| --- | --- | --- |
| Game 1 | 8 | 3 |
| Game 2 | 7 | 2 |
| Game 3 | 5 | 0 |
| Game 4 | 12 | 4 |
| Game 5 | 3 | 0 |
| Game 6 | 16 | 4 |
"Star Players" refers to a pool of Matthews, Tavares, Marner, Nylander, Rielly
Teams will blend the invites with the roster players to start camp, giving the best an opportunity to get their feet wet and the hopefuls a chance to play with a mix of talent. As things progress, they will alternate between invite-heavy and roster-heavy rosters. Typically, the last game before the last wave of cuts will be almost all invites, and the last game of the actual preseason will feature a roster that closely mirrors opening night.
Nevertheless, it's important to keep an eye on what lineups teams will run with before committing to any wagers.
Everything will get a little weird
With all of the above considered, expect the unexpected going into, and throughout these games. At the books, those who look for Expected Value plays are going to have a tough time finding gems until the regular season starts, as you'll see big swings in lines as information comes out on what types of rosters teams opt for in each game. In the invite-heavy games, don't be shocked if they largely become pick'ems.
What happens within will likely make even less sense than what our already beautifully chaotic sport usually provides. Names you've never heard of will be playing to make teams and end up being the standouts, while established names might not go full tilt. Teams that impress in the preseason off the backs of determined younger talent might not be the ones who will succeed in the regular season. It's going to get wild and weird, so don't take it too seriously, and have fun with your plays!
Prepare for opening night
If the preseason isn't your thing and you're looking to fast forward onto the big games, then great news! Initial odds for opening night are already available at bet365. You won't find much in the form of player props or more detailed odds just yet, but if you're feeling the moneyline, puckline, or over-under on goals, you can get a head start now. The 2023 Stanley Cup champion Vegas Golden Knights are on the docket, along with two of our potentially underpriced picks for the 2024 Stanley Cup futures market in Pittsburgh and Tampa Bay.