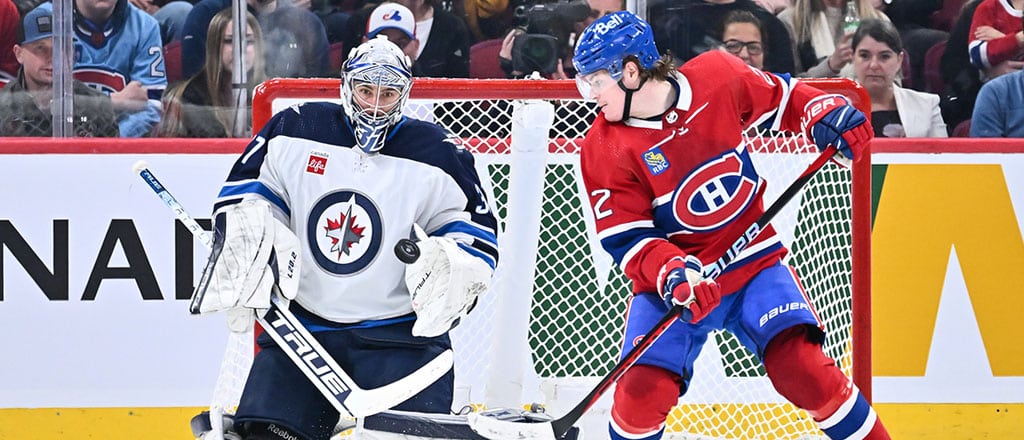 Welcome back to HNIC Coast To Coast, your weekly look at all of the Canadian matchups across the National Hockey League, particularly those on Hockey Night In Canada. This week, we have a pretty light schedule, with all seven teams playing once across five different games, including two Canada-on-Canada matchups. There are a few good ones here, some surprisingly so, so let's dive in!
7:00 p.m. ET HNIC Matchup: Winnipeg Jets @ Montreal Canadiens
Don't look now, but this matchup looks a little bit more exciting than it would have a few weeks or even a few days ago. The Habs are stringing together some wins, and after a tough first week and change, the Jets are starting to string things together too.
In Wininpeg's case, they'd opened the season with a 1-3 record, and more importantly for a team that sees goaltending and defence as their backbone, with 19 goals conceded. The course reversal over the past six days has been massive, with Connor Hellebuyck stopping 91 of 96 for a 0.948 save percentage, pushing them over the top against Edmonton, St. Louis, and Detroit along the way. Just like that, initial fears regarding the timing of his seven-year contract extension have quickly dissipated, as the 30-year-old looks back in top form.
On Montreal's end, they've strung together a pretty solid 4-2-1 start, which puts them well on their way to exceeding their regular season total points line of 71.5, or even their projected total of 74.7. Now, you probably can't expect it to stay this way all the way through, with two of those wins coming in overtime and differentials for both shot attempts and goals in the negatives, but teams will always take banked points early in the season. Off to a particularly fun start is Cole Caufield, who scored the winner in both of those OT games, as part of his 9-point in 7-game start.
Bet on Jets vs. Canadiens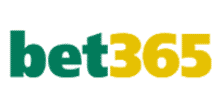 WPG -150
MTL +130
10:00 p.m. ET HNIC Headliner: New York Rangers @ Vancouver Canucks
The Vancouver Canucks rollercoaster makes a three-game stop back home, with a former Stanley Cup Final foe on the other side of the ice. After starting the season hot with a pair of wins against Edmonton and quickly squandering that with a pair of tough losses, Vancouver are back on a winning streak with road victories over Florida and Nashville. Elias Pettersson is on fire once again, Quinn Hughes looks like a Norris threat, and both of Thatcher Demko and Casey Desmith have save percentages over 0.920.
On the other side, the Rangers look to return to the heights they reached two seasons ago when they got to the Eastern Conference Final, and even eclipse them if all goes well. So far, it's gone pretty good – they've won five of their last seven, including three in a row on the road, outscoring Seattle, Calgary, and Edmonton by a total of 10-2. A huge positive so far has been Alexis Lafreniere finally getting his stick under him, tallying goals in all three victories. Will he shoot at 40% forever? Probably not, but it's likely a big confidence boost for a player who needs to have a big season.
Vancouver's disadvantage going into this game will be rest, as they'll face St. Louis tonight. The good news is that the game will also be at Rogers Arena, meaning there won't be travel in between, but there will still be tired legs. It'll be interesting to see what the Canucks do in goal tonight and tomorrow – some might argue that you save Demko for Saturday, with the Rangers being the better team and the game being a Hockey Night in Canada special, but with New York being an Eastern Conference opponent, it might make more sense to try to focus on the Blues.
Bet on Rangers vs. Canucks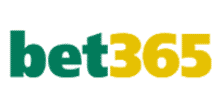 NYR -150
VAN +130
Other Canadian NHL Games On Saturday
There are two other games in Canadian NHL action on Saturday:
Toronto Maple Leafs @ Nashville Predators, 7:00 p.m. ET – Toronto wraps up their road trip with a date in Smashville. After a tough start against the Panthers, the Buds have strung together three wins in a row, beating Tampa Bay, Washington, and Dallas. In the Preds, they get a team that is on the rebuilding side of things, but never an easy win so long as Juuse Saros is tending their goal. We'll have a full preview for this game on Saturday morning.
Ottawa Senators @ Pittsburgh Penguins, 7:00 p.m. ET – After a hot start, things in Ottawa have changed quite quickly in the span of a week. The Senators look to snap a three-game losing skid after defeats against Detroit, Buffalo, and the New York Islanders. After allowing just five goals in their previous three games, they've been bested 14 times in the most recent three. Thankfully for them, the Penguins have also struggled out of the gate, though a 4-0 win over the Avalanche on Thursday might act as a confidence booster. Rielly Smith led the way with a pair of goals – the offseason acquisition from Vegas already has four on the year.
| Away Team | | | Home Team | Time (ET) |
| --- | --- | --- | --- | --- |
| Toronto Maple Leafs | -145 | +125 | Nashville Predators | 7:00 PM |
| Ottawa Senators | +130 | -150 | Pittsburgh Penguins | 7:00 PM |
All Odds Courtesy of bet365 Sportsbook Ontario
Sunday Canadian NHL Action
There is just one game in Canadian NHL action this Sunday, and it's a special one:
Calgary Flames @ Edmonton Oilers, 7:00 p.m. ET – It's the 2023 Heritage Classic! Both teams will descend onto Commonwealth Stadium for a little bit of outdoor hockey. It's not your normal NHL game, and thank goodness it's not, because both teams have been playing extremely disappointing NHL hockey relative to their expectations to start the year. We'll have a full preview for you on Sunday, so stay tuned.