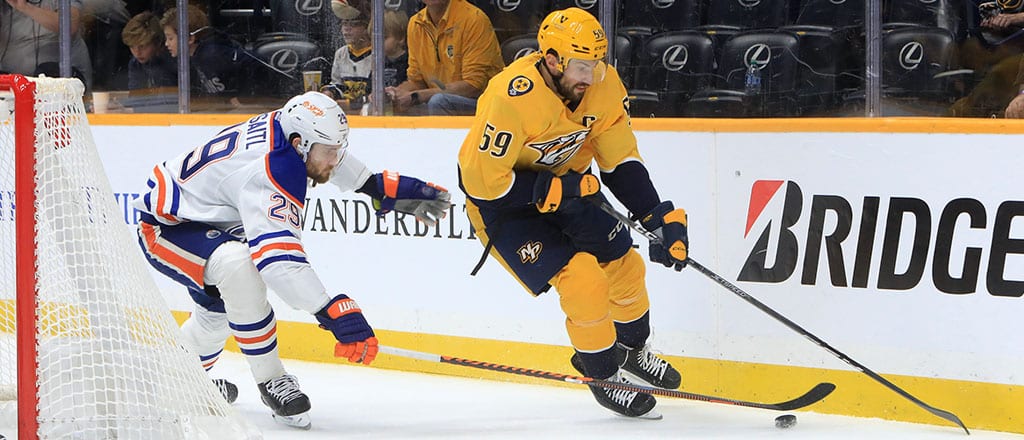 With some of the highest projected odds to win the 2023/24 Stanley Cup, it's hard to imagine that many had the Edmonton Oilers at the bottom of the standings through a week of National Hockey League action. Nevertheless, here we are, with the team debuting at 0-2 after back-to-back losses to the Vancouver Canucks. Today, in Canadian NHL action, they get a chance to redeem themselves a little against the Nashville Predators.
Bet on Oilers vs. Predators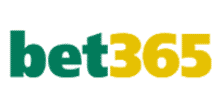 EDM -145
NSH +125
The Preds aren't an outright basement team, but new GM Barry Trotz and new head coach Andrew Brunette have a lofty task ahead of them this year if they want to stay competitive. For now, they've got an opportunity to climb back to .500.
Oilers vs. Predators odds
All odds courtesy of

About the Oilers (0-2 SU, 0-2 ATS, 1-0-1 o/u)
Looking under the hood at their pair of losses, particularly the latter matchup, it's hard to think the Oilers won't sort themselves out soon enough. Their season opener against Vancouver was by and large unacceptable, with the Canucks maintaining the flow of the game while capitalizing on numerous high-danger opportunities. Still, Saturday's loss in the rubber match was the opposite story. Edmonton limited Vancouver to just 16 shots in a game that was always within one goal or tied, nearly tripling that number on the other side. Nevertheless, while Stuart Skinner wasn't necessarily bad, he wasn't good enough to hold the fort for them.
If I were the Oilers, I'd look at the shot gap in that second game and have confidence that the team can tighten up some little things that led to the goals against, and move forward with a blank slate. Perhaps it's good to get a reality check like this early in the season, that wins won't be handed to the team and that even on nights where they are decidedly the best group on the ice, details can't be taken for granted.
About the Predators (1-2 SU, 2-1 ATS, 1-2 o/u)
Nashville's expectations are low this year, with much of the roster still in flux and Trotz looking for his young stars to build around. Nevertheless, despite their record, the Preds have actually keep things pretty respectable, with their losses being narrow ones against the Tampa Bay Lightning and Boston Bruins, two teams that are expected to take a bit of a dip this year but are still among the upper class of the league. In between, Juuse Saros did as he often does and had a dominant night against the Seattle Kraken, shutting them out in a 3-0 Predators victory.
Up front, Colton Sissons has been the surprise scoring leader, with three goals in as many games. Not bad for a guy who's career high is just 15. Filip Forsberg has three helpers as well, though the rest of the team's scorers likely need to show a little more if the team is going to start banking wins.
Last Matchup
The Oilers and Predators faced off against each other three times last year, with Edmonton taking the series with two wins and an overtime loss. Their last matchup, however, did go in the Predators' favour. Despite the Oilers coming from behind on three separate occasions, Nashville finally got ahead for good in overtime thanks to one of Alex Carrier's two goals in 2022/23. Something that will be a silver lining for Edmonton – one of Nashville's four goals was from Mattias Ekholm, who is on their side now.
Projected Lineups
Edmonton Oilers
Nashville Predators
Forwards
Evander Kane – Connor McDavid – Leon Draisaitl
Warren Foegele – Ryan Nugent-Hopkins – Zach Hyman
Dylan Holloway – Ryan McLeod – Connor Brown
Adam Erne – Mattias Janmark – Derek Ryan

Defence
Mattias Ekholm – Evan Bouchard
Darnell Nurse – Cody Ceci
Brett Kulak – Philip Broberg

Starting In Goal
Stuart Skinner (unconfirmed)
(0-1-0, 5.27 GAA, 0.750 SV%)
Forwards
Filip Forsberg – Ryan O'Reilly – Jusso Parssinen
Gustav Nyqvist – Cody Glass – Cole Smith
Philip Tomasino – Thomas Novak – Luke Evangelista
Yakov Trenin – Colton Sissons – Kiefer Sherwood

Defence
Roman Josi – Dante Fabbro
Ryan McDonagh – Alexandre Carrier
Jeremy Lauzon – Tyson Barrie

Starting In Goal
Juuse Saros (unconfirmed)
(1-2-0, 2.40 GAA, 0.920 SV%)
Both teams appear to be going with what are more or less their regular lines, with the Oilers loading up the top of the lineup in hopes of getting themselves going. Five goals in two games is beneath their standard, and loading the stars up is the most straightforward way to try to shake everyone out of that.
On Nashville's end, it's interesting to see a team with minimal expectations still have a "name" on every defensive pair. While none of Josi, McDonagh, or Barrie are in their primes, having the ability to play a full game with one of them on the ice should keep things competitive.
Zach Hyman over 3.5 shots on goal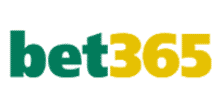 +120
Key Injuries
Both teams are in relatively good shape, with Edmonton's injury list being clean and Nashville just missing Luke Schenn, who suffered a lower-body injury in the season opener against Tampa Bay. He's day-to-day at the moment.
Betting trends
The Oilers are 4-6 in their past 10 games and just 3-7 on the puckline. The games remain high-event, though, sitting at 6-3-1 in that stretch. Keep in mind that eight of these 10 games came in last year's playoffs, with just two to work with this season.
Nashville is 5-5 in its past 10, 6-4 on the puckline and 3-6-1 over/under.
Despite the overtime loss in the last game, Edmonton has been dominant against Nashville over the last couple of years, going 8-2 with a similar record against the puckline. Those who bet Edmonton on the puckline in all 10 games would've come out 5.27 units ahead, according to Scores and Odds.
Player prop trends
Connor McDavid always ends up a popular prop bet, and he's been by and large a lucrative one of late. He's hit his shots on goal over in six of his last 10 games, and his points over in seven of his last 10.
On Nashville's end, history says to be cautious with Filip Forsberg. His goals, shots, assists, and points overs have all been missed in at least seven of his last 10 games. Up to you to decide whether or not he's due, but the trend isn't great.
Similar can be said for Roman Josi, who has points in just three of his last 11 games going back to last season. Josi used to be one of the most reliable offensive defencemen that you could find in these markets, but the 33-year-old has been far from it of late.
Wagers to consider
You get the feeling that if the Oilers are going to snap out of their funk, it'll be decisive, so using the puckline to get a multi-goal win at +165 seems very tempting.
"Simplifying" is usually a trend for teams that try to get themselves out of funks, opting less for complicated set plays and more for the brute force method. With that in mind, I'd wonder a little about Zach Hyman's shot prop at +120. The line of 3.5 is a bit steep, but I imagine his line will be trying to funnel a lot of net-front action, which he is prone to taking advantage of. He had four shots in the second game against Vancouver and averaged 3.49 per game last season.
If you like the sound of both of the above, a boosted Same Game Parlay that bet365 has available includes Hyman clearing his shot line, the Oilers winning, and McDavid scoring, sitting at +550 instead of the regular +500.
On the Predators' end, I'd keep an eye on whether or not bet365 puts up a goalie saves market for whoever ends up confirmed to be in goal for Nashville tonight. There's probably a good incentive to take the over if the line is reasonable since the Oilers will likely be peppering tonight. If you want a fun one in the meantime, Tyson Barrie picking up a point against his former team sits at +130 right now.