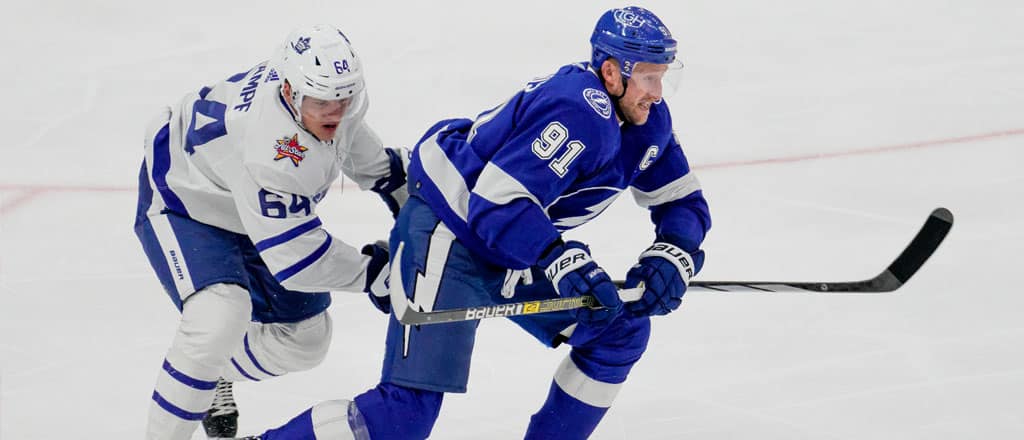 Things are not fun in Toronto right now, as the Maple Leafs suffered yet another loss on Saturday that moved their losing streak to four games. On one hand, their record is the same at this stage as it was last year, though the way they're getting there has people rightfully more concerned this time around.
Bet on Lightning vs. Maple Leafs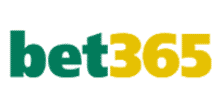 TBL +130
TOR -150
The blue and white do have an opportunity here to turn this around, as they take on one of the opponents they've had success against this year in the Tampa Bay Lightning. The momentum is a bit different this time, but the hope is that they can make the most of that familiarity to get back on track. Toronto opens this game as the home favourite at -150.
Maple Leafs vs. Lightning odds
All odds courtesy of

About the Maple Leafs (5-4-1-1 SU, 4-7 ATS, 3-7-1 o/u)
It was another tough night for the Maple Leafs on Saturday, as they fell 6-4 to the Buffalo Sabres on home ice. While Mitch Marner was first to open the scoring after a great stretch pass from Calle Jarnkrok, the tides quickly shifted the other way, with JJ Peterka and Tage Thompson getting the Sabres all square and then pulling them ahead. Auston Matthews responded with a power-play tally, but Toronto put out its fourth line and just seconds later, got burned for it by a goal from Jeff Skinner.
Matthews did his best to will the Leafs across the finish line, picking up two goals in the third to complete his third hat trick in 11 games, but the Sabres comfortably responded to both goals to keep themselves from falling behind again. Alex Tuch added an empty-netter and secured the game.
It was another game for the Leafs where the "Core 4" scored all of their goals. As I detailed in a thread on Twitter yesterday, the depth scoring has been anemic. Matthews, Marner, William Nylander, and John Tavares account for a whopping 82% of Toronto's goals from forwards, with next to no support to be found. This is something that will have to change in a hurry if they want to start winning games again.
About the Lightning (5-3-3-0 SU, 6-5 ATS, 5-4-2 o/u)
It hasn't been easy for the Lightning, but they're holding on without Andrei Vasilevskiy. Since their overtime loss to Toronto on Oct. 26, the Bolts have gone 3-1-1, immediately posting back-to-back shutouts before slipping a bit in their own end, conceding 12 goals in their last three games but managing to get three points out of them.
Most recently, they defeated the Ottawa Senators on Saturday, scoring four unanswered from the final minutes of the first to the end of the second period to build themselves a buffer. While the Senators kept trying to stage a comeback, the early run gave them the padding they needed to snag two points.
In some ways, Tampa's success, or at least lack of failure so far has come from its star players leading the way, with Nikita Kucherov, Brayden Point, Steven Stamkos, and Victor Hedman all remaining productive. But Brandon Hagel is also on his way to a career year, Nick Paul is producing above his average, and Alex Barre-Boulet is making the most of what felt like his final chance to stick in an NHL lineup. On nights when Jonas Johansson is good enough, the team usually finds itself in a position where it can win.
Last Matchup
The two teams faced off just a few weeks ago on Oct. 21, though it feels like forever ago at this point. Arguably, it was the high-point of the early season hype, even prior to the two wins that followed this one.
The Maple Leafs opened the scoring early via William Nylander's fourth of the year but rapidly saw the floor come out from under them, conceding three goals in seven minutes midway through the second period, ending Ilya Samsonov's night very early. The scoring stopped at this point and things felt dire for a while, but a pair of rushes that saw Max Domi set Matthew Knies up twice in two minutes tied the game back up. Just like in the playoffs, it was Tavares who played hero at the end of this night, as he got the last touch on a multi-bounce deflection with a little under a minute to go in overtime.
Projected Lineups
Toronto Maple Leafs
Tampa Bay Lightning
Forwards
Matthew Knies – Auston Matthews – Mitch Marner
Tyler Bertuzzi – John Tavares – William Nylander
Nick Robertson – Max Domi – Calle Jarnkrok
Noah Gregor – David Kampf – Ryan Reaves

Defence
Morgan Rielly – TJ Brodie
Mark Giordano – John Klingberg
William Lagesson – Simon Benoit

Starting In Goal
Ilya Samsonov
2-1-2, 0.871 SV%, 3.56 GAA
Forwards
Alex Barre-Boulet – Anthony Cirelli – Nikita Kucherov
Brandon Hagel – Brayden Point – Michael Eyssimont
Steven Stamkos – Nick Paul – Conor Sheary
Tanner Jeannot – Luke Glendening – Austin Watson

Defence
Victor Hedman – Erik Cernak
Mikhail Sergachev – Darren Raddysh
Calvin De Haan – Zach Bogosian

Starting In Goal
Jonas Johansson
5-1-3, 0.916 SV%, 2.86 GAA
The Maple Leafs have shifted up their lines pretty significantly going into tonight's game, perhaps hearing our call about the lack of scoring from the support core. Did they finally give us a competent fourth line? Heavens no, they're back to their worst-looking form to date. But Knies gets a boost up to the top line, Domi gets moved to the third-line centre role, and Nick Robertson is up from the Marlies to replace Pontus Holmberg. So a lot of guys are getting fresh opportunities, and the fourth line, well, we'll see if they play much at all.
The Lightning are dressing a pretty spread-out roster, with a heavy weapon on each of the top three lines and value-bets sprinkled around.
Max Domi (TOR) over 0.5 points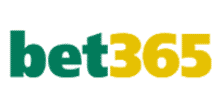 +140
Key Injuries
Not much is new on the Leafs injury front. Jake McCabe is getting closer to full health and is likely about a game or two away from returning. Conor Timmins is still "a ways away" from a return, according to the team.
Tyler Motte, who also missed the last matchup between these two teams, is the only skater missing for Tampa at the moment. Vasilevskiy is still far from imminent from returning between the pipes.
Betting trends
The Leafs are 7-3 in their last 10 against the Lightning, with a 6-4 record on the puckline. They've hit the over on the goals line six of 10 times, and the under three times. If one bet the same amount on the Leafs straight-up in all 10 of those games, they'd be up 4.27 units.
Toronto's recent trend on the whole hasn't been kind, though. The Leafs are 3-7 on the puckline and have only hit the goals over twice.
For the Lightning, they're 4-6 in their last 10 and have a 5-5 record on the puckline. They do like being the underdog though, as they've beat the puckline in seven of their last 10 games where they've been in that position.
Player prop trends
Kucherov is molten hot right now. In his last 10 games, he's put up five goals, nine assists, and 43 shots on goal.
While Stamkos is projected to draw in on the third line, he's still producing like a first-liner, with 10 points in his last 10 and 26 shots on goal. The lower minutes are offset by favourable matchups.
Noah Gregor has put 23 pucks on goal in his last 10 games. I suppose that makes sense, as he's the most rush-capable on these fourth lines that the Leafs have been sending out, and his other linemates aren't exactly going to be helpful in a cycle.
Wagers to consider
I like that third line to come out with some energy tonight. There's no market for Robertson yet, who is the player I'd really want here, but you can get points for Domi and Jarnkrok at +140 a piece, and goals for +325.
If you think this is going to be another one where the "Core 4" are going to have to drag the team across kicking and screaming, the most interesting Leafs-related same-game parlay that bet365 is boosting tonight features Nylander clearing 3.5 shots, Matthews getting an assist, and Marner scoring a goal. You can get that at +750, up from +625.
On the other hand, if you like Tampa getting revenge, you can get Kucherov to score multiple points, to get over 3.5 shots, and for the Lightning to win at +550, up from +500. Kucherov was fantastic against the Leafs last time around and even better since, so it's a serious option to look at.