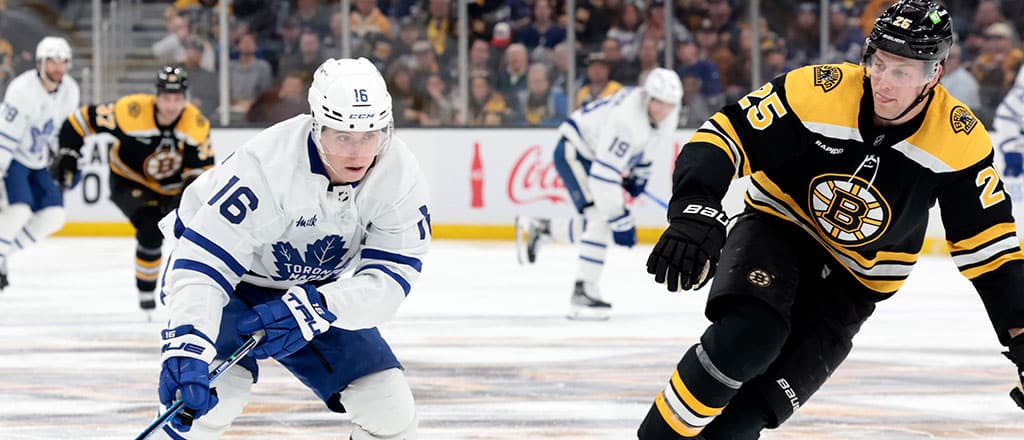 Home is where the heart is, but it barely felt like it was where the Maple Leafs were on Tuesday night. The team had arguably their flattest showing of the season, getting brushed aside by the Los Angeles Kings, and now head to Boston to take on a Bruins team that just won't die. Will Saturday and Tuesday's problems snowball into a full-on losing skid, or do they relish the opportunity to bounce back against a team that many hoped they'd finally leapfrog this year?
Bet on Maple Leafs vs. Bruins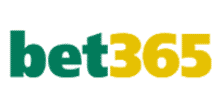 TOR -110
BOS -110
Toronto was a decent-sized underdog yesterday and into this morning, but the game has crept into pick'em status with market fluctuations.
Maple Leafs vs. Bruins odds
All odds courtesy of

About the Maple Leafs (5-3-1 SU, 3-6 ATS, 2-6-1 o/u)
For the first time in a very long time, I had the opportunity on Tuesday to get down to Scotiabank Arena and watch the Leafs without any work strings attached. Nothing to cover immediately, no responsibility – just a chance to take it all in. I had a great time, as did the friend of mine I brought who had never been, but the Leafs, well, I'm not sure they got the invitation.
Simply put, that was the team's worst game of the year so far, and among their worst in the last several. There was no offensive creativity to be found at 5-on-5, not much more on the power play, and plenty of breakdowns within. The few players who have looked good from the jump – William Nylander and John Tavares most notably – did continue to create noise, and Matthew Knies showed a lot of flashes of what he will develop into, but those who have had ups and downs, by and large, had their downs on Tuesday.
Particularly concerning are the struggles of Auston Matthews and Mitch Marner, who have put up respectable clips of 10 and eight points in nine games, but outside of Matthews' explosive pair of hat tricks, neither has looked particularly dominant. Matthews had moments of opportunity on Tuesday, but also many of struggle, while Marner had fewer downs but next to no ups. While the two enjoy playing together, I wonder if a shakeup is worthwhile here, even if just for a bit. Putting the two in a position where they're forced to break from habits might be good for them, as forcing the usual plays isn't working in a way that worries opponents right now.
About the Bruins (8-0-1 SU, 6-3 ATS, 2-7 o/u)
This damn team just won't go away. Feelings of regression with an aging core and the loss of a great head coach last year? No matter, we'll just post the best record in NHL history. Patrice Bergeron and David Krejci retired, Taylor Hall and Nick Foligno were moved to free cap space and none of the deadline rentals stuck around? No matter, we'll just start the season 8-0-1. The Bruins are nonsense wrapped in insanity, and I've given up on trying to give them an expiration date. When it happens, it happens.
Granted, the team's underlying numbers haven't been as dominant in years past. Their score-adjusted Corsi (shot attempt) share sits at 51.7% at 5-on-5, good for 12th in the league, and a 1% dip from the previous season. Their expected goal share sits at 54%, good for ninth, down by about half-percent from the year prior. But these are margin of error differences, and still plenty enough if you have the game-breakers, which they do. Maybe the best argument you can make against their record so far is in strength of schedule, having faced Chicago and Anaheim twice, and Detroit, San Jose, Los Angeles, and Florida once. The last two teams are pretty good, and Detroit has been better than expected results-wise but the overall body of competition isn't exactly a gathering of The Avengers.
Then again, if you believe the projections that suggest that Los Angeles is probably the best of that selection of teams over the course of a full year, they beat them in a way that Toronto couldn't.
Last Matchup
These two teams last faced off late in the 2022/23 regular season, an April 6 affair that put the season series firmly in the Bruins' favour. It was a low-scoring game that didn't see its first goal until the back half of the second period, courtesy of then-Toronto forward Sam Lafferty, who was set up by then-Toronto forward Zach Aston-Reese. Charlie Coyle responded for the B's at a near-identical time in the third period, and midway through overtime, David Pastrnak potted his 57th of the season to send the Bruins home victorious, seconds after Toronto had killed off a penalty. Both Ilya Samsonov (31 saves on 33 shots) and Jeremy Swayman (31 saves on 32 shots) were fantastic, but it was the latter who got the win.
Projected Lineups
Toronto Maple Leafs
Boston Bruins
Forwards
Calle Jarnkrok – Auston Matthews – Mitch Marner
Tyler Bertuzzi – John Tavares – William Nylander
Matthew Knies – David Kampf – Max Domi
Noah Gregor – Pontus Holmberg – Ryan Reaves

Defence
Morgan Rielly – TJ Brodie
William Lagesson – John Klingberg
Mark Giordano – Timothy Liljegren

Starting In Goal
Ilya Samsonov (projected)
2-1-1, 0.841 SV%, 3.98 GAA
Forwards
Pavel Zacha – Matthew Poitras – David Pastrnak
Brad Marchand – Charlie Coyle – Jake DeBrusk
James van Riemsdyk – Morgan Geekie – Trent Frederic
John Beecher – Patrick Brown – Oskar Steen

Defence
Hampus Lindholm – Kevin Shattenkirk
Mason Lohrei – Brandon Carlo
Derek Forbert – Ian Mitchell

Starting In Goal
Jeremy Swayman (projected)
4-0-0, 0.957 SV%, 1.26 GAA
The big non-injury story here is McAvoy. The Bruins are without their superstar defenceman after he was suspended for four games for a hit he threw on Monday, hitting Oliver Ekman-Larsson with a check to the head. Honestly, one could argue for more, but the league seemed unwilling to go into the in-person hearing threshold which made four games the max he could get.
Is that great news for the Leafs? Well, McAvoy missed 15 games last year and the Bruins still went 13-2. So, you'd think so, but who knows?
Mitch Marner to score a power-play point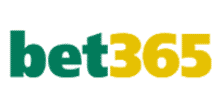 +170
Key Injuries
The Bruins are very banged up right now. Milan Lucic, at first a fun summer reunion, has been placed on LTIR after suffering a lower-body injury on Oct. 21 and is week-to-week. Jakub Lauko has a facial fracture and is day-to-day. Matt Grzelcyk was placed on LTIR earlier today after suffering an upper-body injury on Monday against Florida.
For Toronto, Jake McCabe remains out with a lower-body injury but is now on a day-to-day track. Conor Timmins is moving towards practicing, a few weeks after suffering what the team called a "significant" lower-body injury.
Betting Trends
If you asked a Leafs fan what the Leafs' record over the last 10 games against the Bruins was, they'd probably guess it was pretty awful. Incredibly, it's a pretty reasonable 5-5, with a similar result on the puckline. If you bet the goals over in all of those games, you'd be 6-4. The Bruins do have the last three games in their back pockets, though.
The Leafs aren't often the underdog on the markets, but weirdly enough, it goes pretty well for them when they are. They're 8-2 in that regard in their last 10, and 9-1 on the puckline. As mentioned previously, the lines have shifted a bit overnight, but it's still interesting insight given their initial status.
Boston is 8-2 straight-up in its last 10, and 6-4 against the puckline.
Player Prop Trends
Pastrnak just doesn't stop. Through nine games this year, the Czech winger has eight goals, six assists, and 42 shots on goal. Interestingly though, these have kind of come in bursts, which combined with steep lines can be both a positive and a negative. He's capable of hitting them, but he isn't a sure thing to do so. He's scored in six of seven, picked up over 1.5 points in five of nine, and cleared 4.5 shots in four of nine. Still insanely impressive, but not guaranteed money either.
On the opposite end, Hampus Lindholm has been oddly quiet to start the year, rendering himself pointless through nine games and taking just 14 shots on goal. That doesn't seem likely to last, especially if he'll be taking on more offensive touches that would normally have been given to McAvoy.
Nylander just barely hung on to his start-of-season point streak, setting a new Leafs record for the longest point streak to start a season on Tuesday. One of the only players in the lineup who looked like he came to play, he picked up a secondary assist on Tavares' goal and also hit his shot prop with five shots on goal. He's pretty much in a state of "hot until he isn't" right now.
Wagers to Consider
Not so much for Thursday, but since we don't get a ton of time to talk B's, take a good look at Matthew Poitras and see if you want to put him in your back pocket for Calder Trophy futures. If he can hang in these minutes with Boston's big guys, he'll have a shot at being in the conversation, and he's sitting at a pretty long +3500 right now.
It wouldn't be a Leafs pregame without a sweep through the boosted Same Game Parlays. Thursday's most interesting one is a big one, with whopping +1200 odds, up from +1100. It relies on the stars coming out to play, needing tallies from Matthews, Pastrnak, and Tavares – but no specific team result. This was even more intriguing earlier this morning when it was sitting at +1400, but remains interesting at its current number.
I have a hard time thinking this Marner slump lasts much longer. He's historically been very good against Boston in his career, to the tune of 31 points in 20 regular season games – a mystifying number given how good they've been over those years, and how much trouble they tend to give Toronto. So I'm looking to him tonight. to step up tonight. You can grab him over 2.5 shots on goal at +125, and with a power-play point at +170.