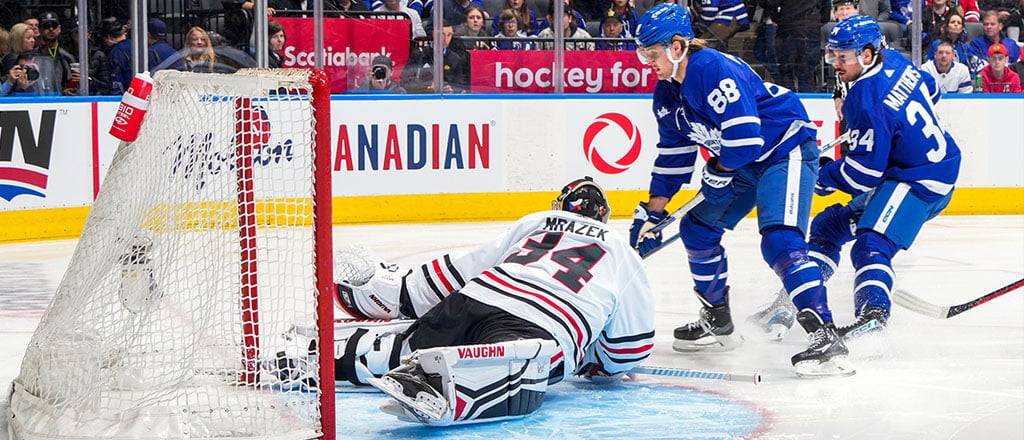 It's a story of superstars tonight as the Chicago Blackhawks come into town to face the Toronto Maple Leafs. Previously, these matchups would involve the likes of Jonathan Toews and Patrick Kane, with players like Auston Matthews, Mitch Marner, and William Nylander being the wide-eyed young men facing the generation they looked up to. The tables have now turned, with Chicago's famous pair out and generational prospect Connor Bedard in. The 18-year-old is now the young man looking to be the next man up following the generation that Toronto's trio, now firmly in their primes, represents.
Bet on Maple Leafs vs. Blackhawks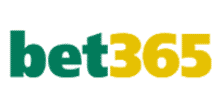 TOR -340
CHI +270
It's also just another hockey game on the schedule, which is what Bedard seems to prefer to treat it as. In that sense, the Maple Leafs have a prime opportunity to extend their opening record to 3-0, so long as they don't play down to their opponents.
Maple Leafs vs. Blackhawks odds
All odds courtesy of

About the Maple Leafs (2-0 SU, 1-1 ATS, 2-0 o/u)
The Leafs come in hot off the heels of a Saturday night win against Minnesota, which had a lot of similar makeup to the previous game against Montreal, albeit with some polish. Fewer blatant errors were taken for higher-danger counter-attacks, Toronto's flow held steadier for longer, and we even had some repeat actions, like Auston Matthews scoring another hat trick – just the second player to open up the season with two in a row in over 100 years – and Ryan Reaves getting the crowd pumped up with another big hit and a fight. William Nylander also scored a pretty pair, while Tyler Bertuzzi notched his first of as a Leaf and Calle Jarnkrok added one more.
Further refinement will be key tonight. While I'm a believer that yes, teams can score away their problems over the long run, you still would prefer that 7-4 game comes down to 7-1 or 7-2. Some of that is on goaltending, and we'll talk about the switch-up there shortly, but three net-front goals from rebounds and deflections is a number that Toronto will want to limit tonight.
About the Blackhawks (1-2 SU, 2-1 ATS, 0-3 o/u)
The Blackhawks continue to be in a state of rebuild, though holding the biggest prize we'll see in a while definitely makes that process easier. Bedard became a member of Chicago through a Draft Lottery win last spring, and so far, he is living up to the hype in a lot of ways, making dazzling plays, picking up points in all three games he's played in, and bringing excitement back to the original six franchise, which has had a lot of setbacks on and off the ice in recent years.
What surrounds him hasn't been great, and even having a win at this point feels like found money for them, and that's because it largely is. The team isn't built to win right now, and that's okay. It's part of why they're such underdogs tonight and probably will be even more so later in the year once they decide which veterans to move on to contending teams. But in the meantime, they're still a team in this league with a couple of difference-makers, so Toronto can't go into this game taking them lightly. The season opener against Montreal showed that rebuilders can still give you a scare, and with all the buzz around Bedard coming to Scotiabank Arena for the first time, you know the other Hawks will feed off that energy too.
Last Matchup
Toronto played two games against Chicago last year, both in a five-day span, and split the season series. The first game in Toronto was firmly in their favour, and none of the players who picked up points for the other side will be in Chicago's lineup tonight (in fact, two will be in Toronto's, in Max Domi and Jake McCabe). The following game in Chicago was the Patrick Kane and Domi show, with the former picking up a hat trick and an assist, and the latter picking up an empty-net goal and three assists. The good news? Kane isn't with the Hawks anymore, and Domi is wearing blue tonight.
Projected Lineups
Toronto Maple Leafs
Chicago Blackhawks
Forwards
Tyler Bertuzzi – Auston Matthews – Mitch Marner
Max Domi – John Tavares – William Nylander
Matthew Knies – Fraser Minten – Calle Jarnkrok
Noah Gregor – David Kampf – Ryan Reaves

Defence
Morgan Rielly – TJ Brodie
Jake McCabe – John Klingberg
Mark Giordano – Timothy Liljegren

Starting In Goal
Joseph Woll
(2023: 6-1-0, 0.932 SV%, 2.16 GAA)
Forwards
Taylor Hall – Connor Bedard – Ryan Donato
Tyler Johnson – Lukas Reichel – Taylor Raddysh
Nick Foligno – Jason Dickinson – Corey Perry
Boris Katchouk – Mackenzie Entwistle – Andreas Athanasiou

Defence
Alex Vlasic – Seth Jones
Kevin Korchinski – Connor Murphy
Jarred Tinordi – Wyatt Kaiser

Starting In Goal
Petr Mrazek
(1-1-0, 0.935 SV%, 2.54 GAA)
The Leafs lineup projects to remain the same, with the only change coming in net. Joseph Woll, who started last year in the American Hockey League before finishing it as their backup and even their injury-driven starter by the end of the playoffs, is now a full-time member of the team with an opportunity to claw into the schedule with some solid performances. I don't think Ilya Samsonov has been quite as bad as his .839 save percentage shows – only one of Minnesota's four, for example, was a clean look – but if he stops more pucks, Woll has a chance to make the crease his home for a little bit.
Chicago will by and large run its regular roster as well, which as you can see is… not much. There are a lot of names that once meant a little bit, but after Bedard, and to an extent Hall and Jones, it's tough sledding. With that said, any wins for them this year are found money, so I doubt they're too upset. In goal is former Maple Leafs netminder Petr Mrazek, who has started strong with 38 saves on 40 shots in a win against Pittsburgh, and 33 saves on 36 shots in a loss on Saturday to Montreal.
Connor Bedard (CHI) over 3.5 shots on goal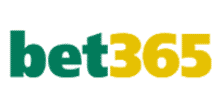 -160
Key Injuries
There's no movement on the Maple Leafs front, as Conor Timmins continues to recover from an upper-body injury. On Chicago's end, Taylor Hall is a surprise projection for tonight's lineup, originally being labelled week-to-week after an injury suffered against Boston last Wednesday but now projecting to return. For those invested in Connor Bedard props, that's particularly great news, as the phenom still needs teammates to make plays with.
Betting trends
The markets are heavily in Toronto's favour, with Scores and Odds projecting Toronto as carrying 78% of the bets and 88% of the money right now.
The Maple Leafs are 6-4 in their last 10 games against Chicago, but just 1-8 against the puckline – the Hawks have been a team that plays up to them, even when they aren't quite good enough, they make it a fight.
Games between these two teams have hit the goals over eight of the last 10 times. The Leafs' games so far have had 10 and 11 total goals, and Chicago's games so far have had six, four, and five total goals.
Player prop trends
Auston Matthews is scoring a hat trick a game right now. That's a 246-goal pace. if these trends continue… ayyyy! (They won't, but it'll be fun to see how long he can stay hot)
Connor Bedard has wasted no time in gunning for the net to start his career off. In his first three games, he's taken 16 shots on goal.
Joseph Woll has wins in his last six regular season games.
Wagers to consider
There is obviously going to be a lot of interest in the Bedard market tonight. Hinted at above, I think the 3.5 shots on goal over at -160 is probably fairly safe, as he'll be eager to play a high-spotlight game like this one, and presumably has some help now that Hall is back. You can also get him for a goal at +155, or even put the two together for a parlay at +230.
Speaking of parlays, an interesting boosted Same Game Parlay tonight involves Auston Matthews. You can get the Leafs over 4.5 goals, Matthews over 4.5 shots, and Matthews to score for +275 instead of the typical +260.
The Leafs do tend to get trap-gamed at the funniest times, though, and with all the hype coming out of this weekend, the weakness of the Hawks roster beneath their young megastar, and the fact that a former Leafs whipping boy is in net, that +270 on the moneyline is something at least worth considering. Toronto should win this game, but it's also the type of game they love to lose.