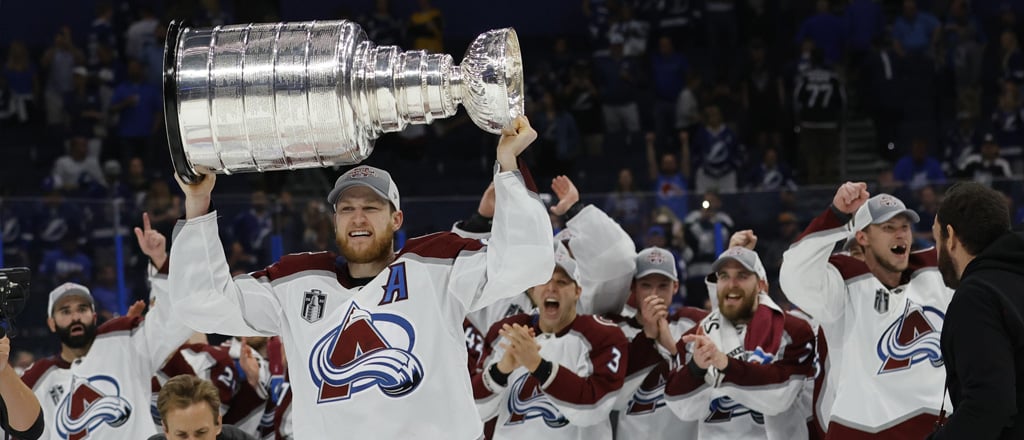 The 2023 Stanley Cup Playoffs are starting to near, and hockey fans everywhere can't wait to find out who will hoist the National Hockey League's championship trophy at the end of the season. Typically, a deep dive to predict such an outcome requires a thorough model looking at team and player performance, team health, projected matchups and the like. But we decided to have some fun with it.
In this case, we looked at the ages and NHL experience of Stanley Cup champions over the past 20 seasons. To do this, we pulled data from Hockey Reference, who draw their age cutoffs on February 1st of the given year. What we found was that, over that frame of time, the average player on a Stanley Cup winning team was 27.4 years old, and had 5.5 years of NHL experience under their belt.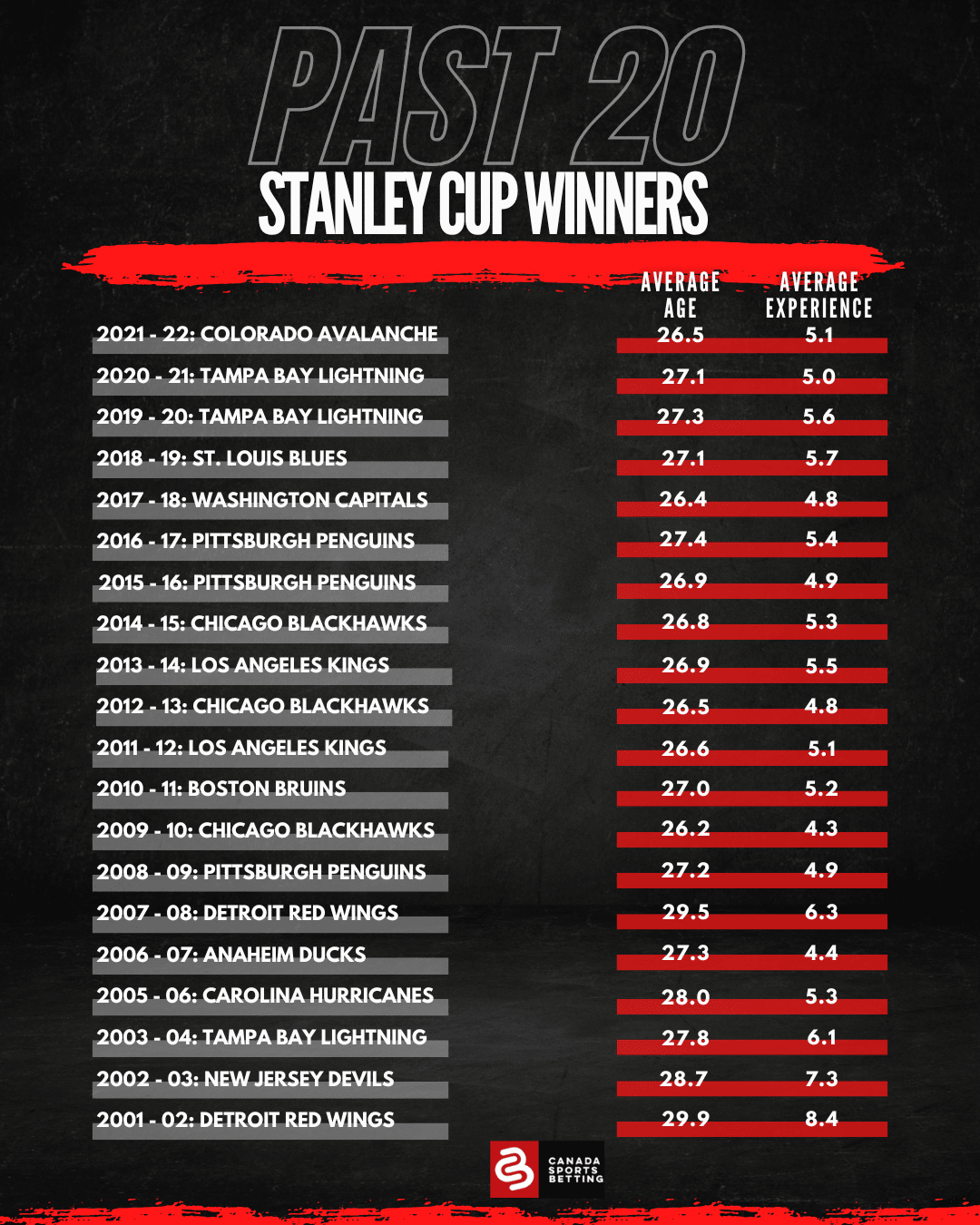 So which team looks most like the typical build of a Stanley Cup champion in this respect? That would be the Dallas Stars. With an average age of 27.7 and an average of 5.7 years of NHL experience on their roster, they come closest overall to that cup-winning makeup. While the top sportsbooks in Canada don't have them as favourites to win it all, they do sit at approximately +1300, comfortably in the top third of the league.
The closest team based solely on average age would be the Florida Panthers, coming in at 27.2 years old. While the Panthers did finish first overall in the standings last year, they were unceremoniously swept in the quarter finals by the Tampa Bay Lightning and have failed to find the same regular season success this year, currently placing them at +3400 to take home the big prize. The closest teams to the average by NHL experience are the New York Rangers, who are in the mix at +1700, and the rebuilding Philadelphia Flyers, who at +27600 are very much on the outside looking in. Both teams have an average of about 5.4 years of NHL experience, though they're about a year younger than the average.
With all of this in mind, it should be noted that there is a decided shift in trend in recent years. Teams that go the distance are getting younger and younger. In the first six years of our sample, all but one team had an average age of at least 27.8, with the legendary 2001/02 Detroit Red Wings sitting at 29.9 years with 8.4 seasons of average NHL experience. But 2007/08 was the last time we'd see a team with average age above 27.4. Experience tends to fluctuate, but generally tends to stick in the 4.5 to 5.5 year range.
This is for a myriad of reasons. The hard salary cap has made it harder to overload your teams with veteran talent, requiring teams to develop more of their depth players internally rather than through trade or free agency. This combined with the growth of analytics and data-driven player evaluation has made the hockey world recognize that players' peak production comes closer to their early-mid 20s than their late 20s and early 30s, which was the previous conventional wisdom. Lastly, with the game becoming more skill-driven and faster, the younger generation is simply skating laps around the previous one, figuratively and literally. This all means the league on the whole is getting younger, and that the teams who are getting the absolute most bang for their buck are usually ones who get superstars from the draft and/or find undervalued talent at an early age.
You know who has hit the jackpot there in recent years? The Dallas Stars, reaping the benefits of top end players like Jason Robertson, Roope Hintz, Miro Heiskanen, and Jake Oettinger to support veterans like Tyler Seguin and Jamie Benn. So hey, we're just saying, keep an eye on them. They seem to meet the standards of a champion in ways both traditional, and abstract.