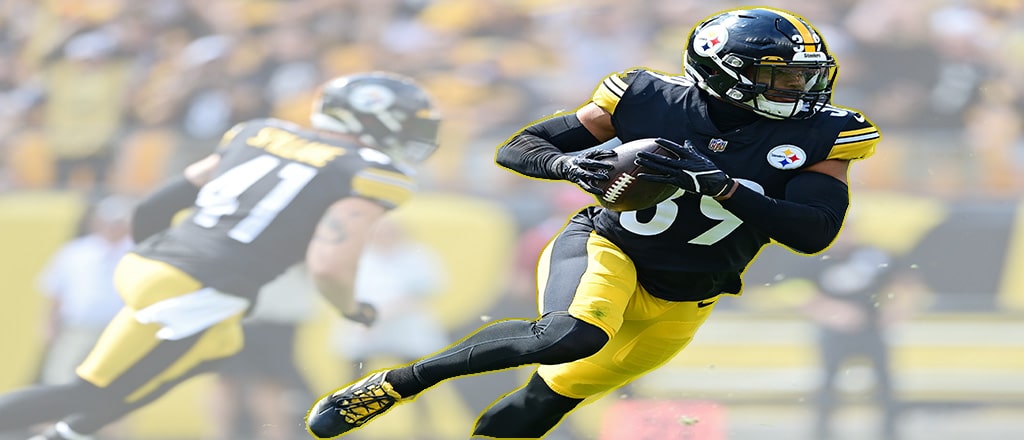 Thursday night games are always worth looking forward to in the NFL and placing a casual wager on TNF action can make for an ideal cherry on top. If you're looking to find some of the best Thursday Night Football betting odds, you've come to the right place. Not only will we cover the best odds available for Thursday night, but we'll also talk about some of the players you can look forward to seeing in action as well.
It can be difficult to predict a winner in sports betting, but there's a reason why some players are better picks than others. If you're willing to put in some research, you can maximize your chances of coming out on top. Of course, as usual, anything can (and probably will) happen in football.
This week the Pittsburgh Steelers take on the Cleveland Browns and there isn't much to separate the two teams. It's bound to be a matchup that leaves NFL fans wanting more and ready for yet more action on Sunday.
The Steelers have been the favorite in past games, but things have changed this time around. The Browns team has upgraded during the offseason and has improved their chances of potentially competing for a Super Bowl. Even though they lack a high caliber QB and have to stick with Jacoby Brissett, it looks like we're on pace for a barnburner.
Thursday Night Football Betting Odds
Pittsburgh isn't the defense that it used to be and the bookies are aware of that. This is why they've given the Steelers a handicap in the point spread of +4.5 – if you think they're going to win but want a safer bet, the Steeler spread is a solid place to start.
Check out some of the other lines from the game and see if there's anything else that piques your interest! Remember that the Cleveland Browns aren't the laughingstock of the NFL anymore, and people are taking notice.
Thursday Night Football Betting Odds – Top Contenders
Looking for a bet that's going to earn you some money? The following picks are some of our personal favorite options on Thursday night's action. However, sports are unpredictable, so be sure to bet at your own risk. After all, it's early on in the season, you don't want to play with your entire bankroll just yet.
Nonetheless, starting running backs are hard to pass up on in fantasy football leagues, and they're also efficient when it comes to betting on TNF games.
Najee Harris – Anytime TD
Najee Harris is a starter in the Pittsburgh backfield, but he hasn't shown us much this season. The offensive line is struggling and the only touchdown he's scored was from a cheap 4-yard reception. Does that mean he's useless? Not at all, but despite being the starting RB for the Steelers, it's hardly guaranteed he'll score. Nevertheless, if you think Pittsburgh is going to get back into the swing of things and dominate the Browns, Najee Harris is +160 for scoring a TD at any time.
Nick Chubb – Anytime TD
If you've watched the Browns play this season, you've seen Nick Chubb doing his thing already. He's an unstoppable force when he needs to be and can also make people miss. If you don't have him in fantasy or play DFS, he should be your next target. He's probably going to get into the end zone in this game and when he's -115 to score a TD at any point in the game, you've got to take a swing.
Najee Harris
To Score a Touchdown Anytime
Bet Now!
Spice Your Night Up with a Bet
Now that you know what you can bet on and who the favorites are, think about who you think is going to take home the dub and make a bet. You don't even have to bet on the winner – you can bet on stuff like rushing yards, touchdowns scored, point totals, and more.
Once you're a little more seasoned you can start making SGP (same-game parlays) and spicing up your evening even further. Will Jacoby Brissett silence all of the critics and lead the Browns to another win, or will the Pittsburgh Steelers get back on track and start putting some points on the board? Tune in this Thursday to find out.