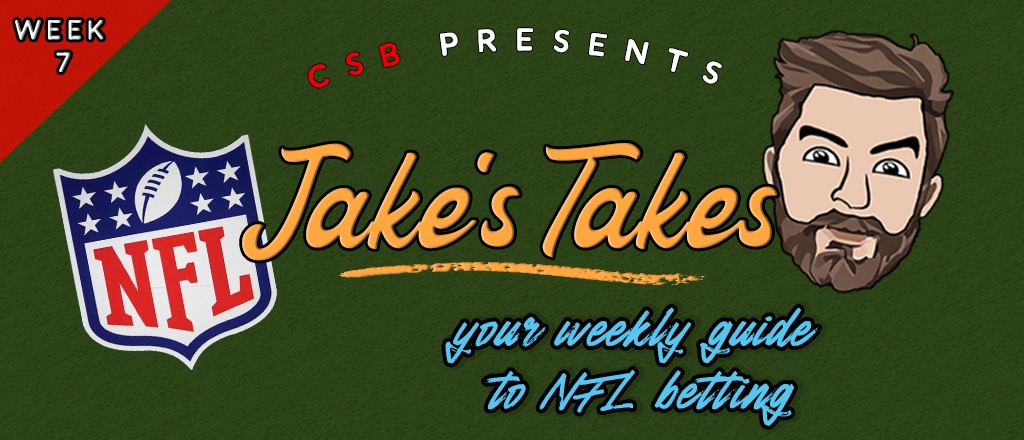 Welcome back folks. Sit on down, take a seat, and let's dive in.
As we look forward to Week 7 in the NFL, we can't help but think about all the injury implications coming out of a Week 6 that took no prisoners. In addition to our last two undefeated teams finally tasting defeat (The 49ers and Eagles) big-name players were felled by injuries ranging between long absences to question marks for this week. The aforementioned 49ers probably had it worst, losing both star WR Deebo Samuel and star RB Christian McCaffrey during the course of the game. Elsewhere, the injury plague affected QBs the most, and no one was safe. Trevor Lawrence, Ryan Tannehill, Baker Mayfield, Justin Fields and Jimmy Garoppolo all left their respective games and are all in various states of duress. In a season that has already been marked by major injuries to star players, the news keeps getting worse.
But as football's inimitable battleground metaphors dictate, the war for NFL supremacy is never pretty, and often takes casualties. Teams must find a way to rally and survive the gridiron's harsh realities. Week 7 is here whether injured players want it or not, and the games must go on.
So why not make the most of it, as the weather gets colder and the stakes get hotter, let's make some picks!
---
With the week's narrative in hand, let's dive into the odds and picks for Week 7 in the NFL.
All odds courtesy of bet365
* = Home Team
Underdog
---
Week 7 lines to bet NOW
Detroit Lions – Moneyline: +160
In what is the most intriguing game of the early Sunday slate, Baltimore hosts Detroit in a battle of almost nearly-elite contenders. Both teams seem primed to contend in the near term and contend even harder in the next several years. That being said, my momentum arrow sits firmly in Detroit's corner. Not to say that Baltimore can't beat the Lions under different circumstance, but more to say that I'm just feeling the Lions a little more right now. In particular, two major factors are driving my confidence (and perhaps league-wide confidence) in Detroit right now. The first factor is without a doubt the play of Jared Goff. What was thought as a castoff trade when Goff came to the Lions in exchange for Matt Stafford has now morphed into a true boon for Detroit's franchise. Over the last 17 games between this season and last, Goff has posted a sparkling stat line: 4,473 passing yards, 29 passing TDs, four INTs and an overall completion rate of 67.6%. The Lions are 13-4 over those 17 games. The second major factor is the Lions' resurgent defence. What was once a team that had to score 50 points a game to have a chance to win, is now getting it done on the defensive side of the ball as well. Detroit ranks in the top 10 in several major defensive categories and stands at No. 1 in the league at rushing yards allowed per game, a stingy 64.7. This, in particular, will give them the edge this week over Lamar and the Ravens.
Miami Dolphins– Moneyline: +110
If Lions/Ravens is the game of the afternoon, then this is the game of the week, period, full stop. The Dolphins have been the most electrifying show in the NFL thus far and fans in South Beach are getting to see what a healthy Tua can really do (knock on wood). Fans in Philly got to see that last season, as the man who famously lost his Alabama starter job to Tagovailoa, Jalen Hurts, went off all year long. Now that the tables have turned slightly, and it's Miami's turn to soak up the rays of NFL adoration, the Eagles are set to face a little adversity. Coming off their first loss of the season last week to the Jets (something I kinda sorta predicted), the Eagles are now faced with the reality that they aren't decimating their opponents they way they used to. Two losses in a row is not ideal by any stretch but can also serve as a welcome wake-up call in retrospect. Tua gets the better of Jalen this week, but who's to say what will happen when they meet next.
Miami Dolphins– Winning Margin 1-6 points: +333
Everything I just said above about this game remains true. I believe the Dolphins' current play and momentum will lead them past the Eagles this week. That being said, I do not believe that Philadelphia is just going to lie down, certainly not at home and certainly not considering the two QBs history. The Dolphins will take this one but it will be a shootout that ultimately comes down to the wire, stake the Fins to win by less than a TD.
Week 7 lines to bet LATER
Chicago Bears– Moneyline: +140
The Bears/Raiders game is shaping up to be a clash of backups as Fields and Garoppolo both left their respective games injured in Week 6. For Vegas, likely starter Brian Hoyer is a known commodity. The 38-year-old journeyman is a journeyman for a reason as his steady, unspectacular play screams backup-QB. What I focus on here is the mystery that is Chicago's likely starter, Tyson Bagent. His name sounds like a place where Hobbits live and no one has ever really heard of him, but Tyson does have some clout. Winner of the Harlon Hill Trophy last year (D2's equivalent of the Heisman), his 17,034 yards and 171 total TDs were both Division II records. To add to that, Bagent has familiarity with Bears offensive coordinator Luke Getsy, having played with him in last year's Senior Bowl. In a league where Mr. Irrelevant, Brock Purdy, is getting MVP talk, would it really be that wild for someone like Bagent to go out and ball in front of the Chicago crowd, if only for one magical afternoon? Wait a few days and make sure it's backup vs backup and then stake the Tyson knockout.
Bet on Bears vs. Raiders moneyline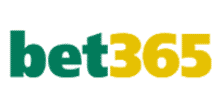 CHI +140
LV -160
Week 7 line that makes me go hmm…
Jacksonville Jaguars – Moneyline: +100
Lawrence's health is an uncertainty, especially on a short week. But I think if he guts it out and plays, the Jags are gonna take this one. Even with a Lawrence at 50% capacity Jacksonville has just been plain better than the Saints of late. Leaving out the 34-0 drubbing that New Orleans handed to the Patriots a couple weeks ago, the Saints have lost three of their last four since starting the season 2-0. The money is going New Orleans' way due to Lawrence's status, but I think the Jaguars still have enough to come out victorious on Thursday.
---
Betting mismatches of the week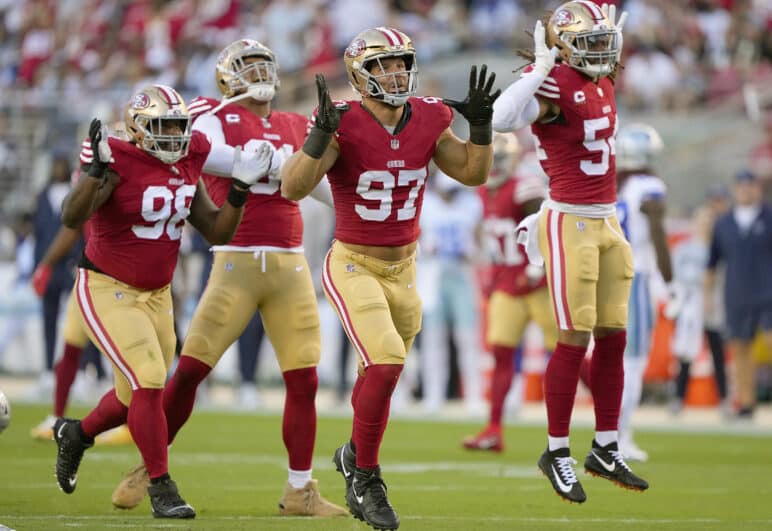 The San Francisco pass rush vs. Kirk Cousins
To put it plainly, the 49ers will be playing angry this week. After losing their first game of the season last week in Cleveland and losing the services of Samuel and McCaffrey in the process, San Francisco travels to Minnesota in Week 7 looking to air some grievances, and it wont have to deal with crummy Cleveland weather in doing so. On the other side, Kirk Cousins has already suffered through 15 sacks over six weeks of play, and without a plus run game to get him out of trouble (Minny sits 27th overall in rush yards and 31st overall in rush attempts), he'll be scrambling all day. Defence wins championships and will also win the day here for the 49ers.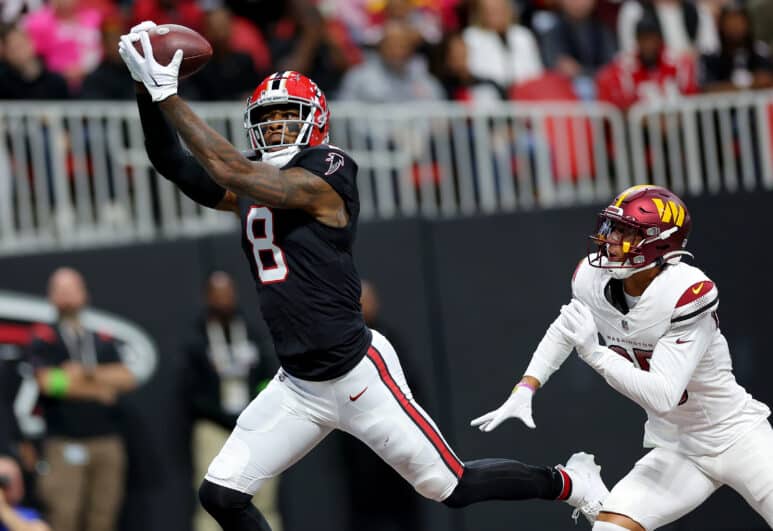 Kyle Pitts vs. the Tampa secondary
Things haven't gone all that swimmingly in Atlanta this year, but one factor that seems to be trending (finally) in the right direction is the play of TE Kyle Pitts. Regarded as a unicorn talent when drafted by the Falcons fourth overall in 2021, Pitts and the Atlanta team at large have failed to gel thus far, much to the chagrin of Falcons fans and those fantasy football managers unlucky enough to burn a high pick on him. However, there has always been the sense that Atlanta will find a way to better utilize this asset and it seems, of late at least, that time is now. Over his last two games, Pitts has hauled in 130 yards on 11 receptions, while being targeted 17 times. With an average reception length of 11.8 yards, Pitts can move the chains with ease, and as chemistry grows with young QB Desmond Ridder, the sky's the limit. Adding to all this that the Buccaneers are near the bottom of the league in yards and points allowed to opposing tight ends and it's very likely the positive trends continue for Pitts this week.
Bet on Falcons vs. Buccaneers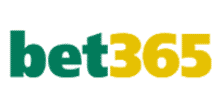 ATL +120
TB -140
Betting trends of the week
Here are a few trends to keep in mind when placing your bets this week:
TheJacksonville Jaguarshave hit the moneyline in 15 of their last 22 games 🔥
TheNew Orleans Saintshave only hit the over in four of their last 20 games 🧊
TheChicago Bearsare 4-0-1 ATS in their past five games when playing at home against Las Vegas 🔥
TheBuffalo Billshave only hit the over in one of their last 10 games on the road 🧊
TheDetroit Lionsare 7-1 ATS in their last eight games 🔥
TheWashington Commandershaven't hit the over in their last six games on the road against the Giants 🧊
---
Player props to play in Week 7
Here's a few player props I love this week:
Anytime Touchdown Scorer: Travis Etienne (+110)
After getting blanked through the first three weeks, Travis Etienne has now rattled off consecutive two-score games. With Lawrence hobbled this week, look for Etienne to carry the load once again. Back him to score on Thursday, and if you're feeling adventurous, back him to score another deuce at +600.
Player Receptions – OVER 3.5: Kyle Pitts (+140)
As I mentioned above, Pitts is trending in the right direction while his team as a whole is going the other way. Bank on his growing chemistry with Ridder and for Atlanta to become more dependent on the gifted TE as the season progresses. Pitts has eclipsed four catches in his last two games and the Bucs are the perfect opponent to make it three in a row.
Player Passing Touchdowns – OVER 1.5: Jordan Love (+120)
Jordan Love started out the season on fire, throwing three TDs in each of his first two contests. Since then he's cooled considerably on the passing score front, while maintaining a pretty decent stat line otherwise. I love backing teams out of a bye, and the Packers rested up in Week 6, and are looking to attack coming out of the break. Love's No. 1 receiving target, Christian Watson, is now fully recovered from a hamstring injury he suffered in training camp, so the QB should be poised for a big game.
⭐ Gold Star pick ⭐
Since their surprise win over the Cowboys in Week 3, the Cardinals have faded back to the scrap heap where they were expected to reside for much of this season. The loss of bell cow RB James Conner has further cemented their descent. Their opponents this week in the Seahawks are primed to take full advantage of the big time Arizona fade, and though the home of the 12th man is maybe a little quieter these days, it's still as daunting as ever for a team reeling in the standings.
Same Game Parlay – Arizona Cardinals @ Seattle Seahawks – Match Result will be SEA, 1st Half Result will be SEA, Over 3.5 Touchdowns for SEA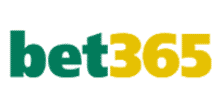 +190
---
2023 NFL Season FAQ
What NFL Teams Have a Bye Week in Week 7?
Week 7: Panthers, Bengals, Cowboys, Texans, Jets, Titans
What is the 2023 NFL Bye Week Schedule?
Week 5: Browns, Chargers, Seahawks, Buccaneers
Week 6: Packers, Steelers
Week 7: Panthers, Bengals, Cowboys, Texans, Jets, Titans
Week 8: None
Week 9: Broncos, Lions, Jaguars, 49ers
Week 10: Chiefs, Rams, Dolphins, Eagles
Week 11: Falcons, Colts, Patriots, Saints
Week 12: None
Week 13: Ravens, Bills, Bears, Raiders, Vikings, Giants
Week 14: Cardinals, Commanders
What are the 2023 Week 7 NFL Power Rankings?

Buffalo Bills
San Francisco 49ers
Miami Dolphins
Kansas City Chiefs
Dallas Cowboys
Baltimore Ravens
Philadelphia Eagles
Detroit Lions
Los Angeles Chargers
Jacksonville Jaguars
Los Angeles Rams
Seattle Seahawks
Cleveland Browns
Cincinnati Bengals
Minnesota Vikings
New Orleans Saints
New York Jets
Pittsburgh Steelers
Tennessee Titans
Green Bay Packers
Houston Texans
Tampa Bay Buccaneers
Atlanta Falcons
Indianapolis Colts
Washington Commanders
Las Vegas Raiders
New England Patriots
Chicago Bears
Denver Broncos
New York Giants
Carolina Panthers
Arizona Cardinals

(Per ESPN Power Index)
What is the 2023 Week 7 NFL Schedule?

Thursday, October 19, 2023
Jacksonville @ New Orleans 20:15

Sunday, October 22, 2023
Las Vegas @ Chicago 13:00
Cleveland @ Indianapolis 13:00
Buffalo @ New England 13:00
Washington @ New York 13:00
Atlanta @ Tampa Bay 13:00
Detroit @ Baltimore 13:00
Pittsburgh @ Los Angeles 16:05
Arizona @ Seattle 16:05
Green Bay @ Denver 16:25
Los Angeles @ Kansas City 16:25
Miami @ Philadelphia 20:20

Monday, October 23, 2023
San Francisco @ Minnesota 20:15


What is NFL Against the Spread betting?

If you're new to ATS betting in football, check out our convenient primer on Point Spread Betting and take a look at our new and improved Parlay Betting Guide should the mood strike to combine some of these picks!

When are the next week's NFL Lines set?
Typically oddsmakers will set the next week's Game Lines after the Sunday slate of games. NFL Odds will evolve as bets are made throughout the week and NFL Picks made too early may lack vital information. The NFL Point Spreads are set with a somewhat unclear picture and NFL predictions become more informed as the games get closer.