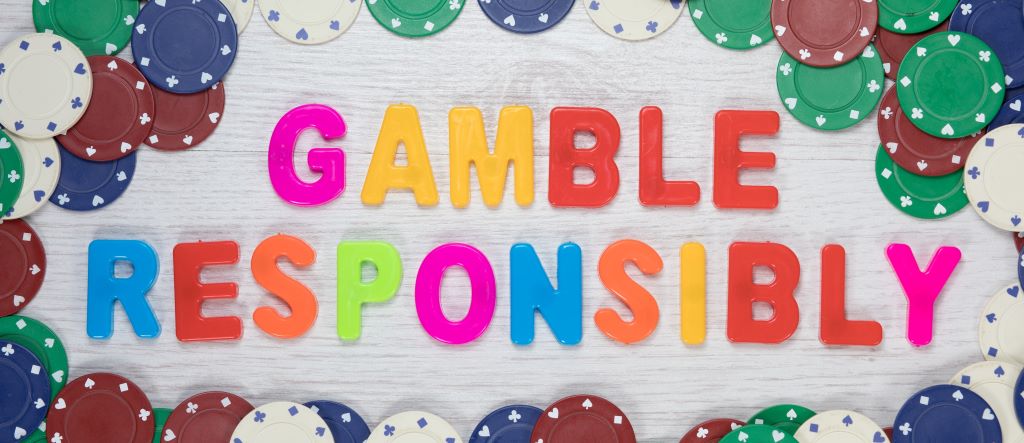 The Super Bowl is the most wagered on sporting event of the year, but there are some precautions bettors should take to ensure their betting experiences are enjoyable, responsible, and fun.
And this year, many Canadian bettors will be placing their first Super Bowl wagers after Ontario launched its regulated sports betting market last April. For some, it could be the first time they've ever placed a sports bet.
Here are a few tips from our Canada Sports Betting editors on how to bet on the game responsibly and maximize your experience:
Set a firm budget and stick with it
It's crucial that bettors set a concrete budget for the days leading up to the game and during the game. Allocate a separate amount of money, where if you lose it, in its entirety, it's not going to affect your day-to-day life in any way. Don't confuse your sports betting money with your living expenses. Go in with the mentality that these bets are for entertainment purposes only, with the possibility of making a little bit of money if your wagers actually hit.
Online sportsbooks have a number of responsible gambling tools available to bettors to assist with this: time limits, daily/weekly spending limits, deposit limits, and loss limits. Using these tools, especially if you plan to live bet the game, will ensure you don't overspend. If you're attending a Super Bowl party and plan to enjoy a few alcoholic beverages or cannabis, this is especially important to ensure you don't get carried away and chase your losses. The only thing worse than a Super Bowl hangover is waking up the next day and then realizing you don't have any money for a greasy breakfast.
Seize the opportunity to explore some of the unique markets
There will literally be thousands of Super Bowl prop/novelty betting markets to explore, so take the opportunity to place some fun wagers you normally wouldn't make. How long will the national anthem be? How many songs will Rihanna perform during the halftime show? What colour will the Gatorade be that gets dumped on the winning coach during the postgame celebrations? Have some fun by making a few small wagers on these unusual and unpredictable betting markets that don't really have anything to do with the game being played on the field. It will definitely enhance your viewing experience and keep you intrigued throughout the evening.
Make a few friendly wagers instead of cash bets
Consider making a few friendly Super Bowl wagers instead of making cash bets. Making bets with your friends and family can be even more fun than wagering cash with an online sportsbook. Maybe the winner of the bet gets treated to a meal at their favourite restaurant? Or maybe your dad has to shave his moustache off if he loses? Perhaps the loser of the bet has to clean the house for a week? These kinds of bets create memories and make for great social media photo opportunities. A cashless wager can be a fun wager, too.
Engage in some light research
An informed bettor is a smart and responsible bettor. Do some research, but don't get overwhelmed by the endless betting insights that will be available leading up to the game. The Super Bowl is by far the biggest sports betting event of the year in North America, and it will be tirelessly analyzed from every possible angle. Again, the goal should be to have fun with your Super Bowl bets, and not necessarily expect to turn a profit. Every sportsbook will have most of their resources dedicated to setting betting lines for this game, so it'll be awfully hard to find an edge.
Bet on some player props
Try betting on some player props. A good way to enhance your Super Bowl viewing experience is to bet on the performances of your favourite players and then root them on throughout the game. If there's an edge to be had on any lines, it's going to be on player props, so focus any research on that angle. Sportsbooks will be paying very close attention to their betting lines for sides and totals, but it can be tough for them to keep up with the hundreds of player prop markets that will be available.
Consider taking a break after the Super Bowl
Recent data has suggested that Canadians love betting on the NFL. And many bettors have been placing wagers every Sunday on football games for the last several months. Taking a break from play — for a few days, a week, a few weeks, or even a few months — after the Super Bowl and futures bets are settled on Sunday night is a great idea. Online sportsbooks have cool off features that you can activate to ensure you can't access your sportsbook for a specified period of time. There's no better time than after the NFL season to reflect on your betting habits and practices and make any healthy adjustments to your play if necessary.
Help is available if you need it
There is no shame in reaching out for help for a potential gambling problem.
For those looking for immediate help, they can call the gambling line at Hotel-Dieu Grace Healthcare at (519) 254-2112. And for 24-hour crisis assistance, call the Ontario Problem Gambling Helpline (OPGH) (888) 230-3505.
The ConnexOntario helpline is a free and confidential service in Ontario and is available 24/7 with service in 170 languages. There are also options for email and web chat, if preferred.
The Centre for Addiction and Mental Health (CAMH) is Canada's largest mental health teaching hospital and one of the world's leading research centres in its field. You can contact CAMH toll-free at (800) 463-2338.
If you're looking for help outside of Ontario, consult this list of toll-free helplines to find assistance in your province or territory.