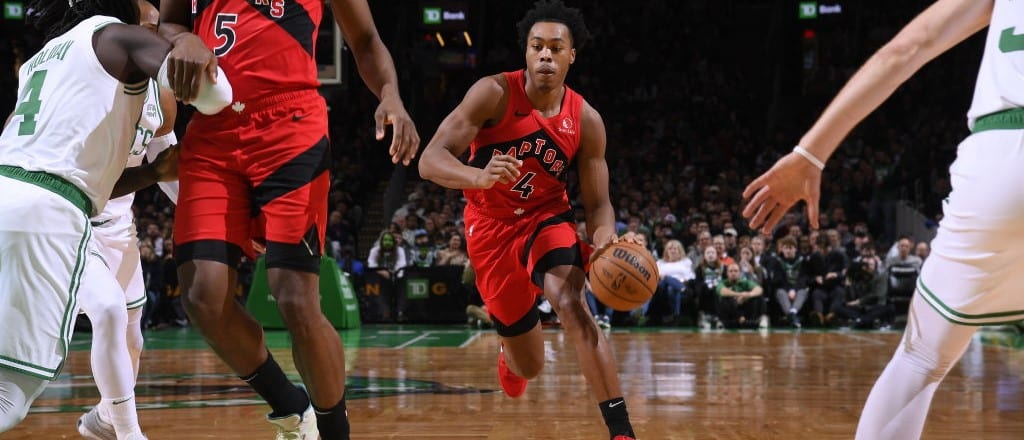 Following a disheartening blowout defeat at the hands of the Boston Celtics, the Toronto Raptors are determined to regain their footing as they prepare to take on the Washington Wizards within the confines of their home court on a fine Monday evening. The last time the Raptors graced their home court, they secured a convincing 130-111 victory over the Milwaukee Bucks. They then went on a four-game road trip, emerging victorious in two encounters while succumbing to defeat in the other two.
On the flip side, the Wizards find themselves in a situation where they are tasked with competing on the second night of a back-to-back, all while nursing the wounds of a frustrating 102-94 loss to the Brooklyn Nets. As the season unfolds, the Wizards' performance has left much to be desired, having managed to clinch victory in only two outings while suffering defeat in seven others.
Bet on Wizards vs. Raptors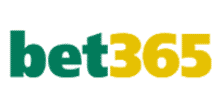 WSH +10
TOR -10
Wizards vs. Raptors odds
All odds courtesy of

About the Wizards (2-7 SU, 4-5 ATS, 7-2 o/u)
Following yet another disheartening loss to the Nets, the Wizards are eager to bounce back swiftly as they prepare to face the Raptors. In the defeat against the Nets, the seventh-overall pick of this year's draft, Bilal Coulibaly, delivered a remarkable performance, notching 20 points, seven rebounds, three assists, and four steals on an impressive 66.7% shooting (8-for-12), including a 57.1% marksmanship from beyond the arc (4-for-7). Jordan Poole, who fouled out of the contest, contributed 12 points, five rebounds, and two assists while shooting at a 41.7% clip (5-for-12).
On the other hand, Kyle Kuzma struggled with inefficiency, managing 15 points, four rebounds, three assists, a steal, and two blocks but connected on only 25% of his field-goal attempts (4-for-16) and failed to make any of his five three-point attempts. Both Poole and Kuzma will be eager to redeem themselves when they face the Raptors.
To secure a victory against the Raptors, the Wizards must pay close attention to the formidable quartet of Scottie Barnes, Pascal Siakam, O.G. Anunoby, and Dennis Schroder, all of whom have been enjoying stellar seasons thus far.
About the Raptors (4-5 SU, 5-4 ATS, 4-5 o/u)
The abysmal showing against the Celtics at the TD Garden left no Raptors player unscathed, with virtually no one registering an outstanding performance. Notably, Siakam and Schroder struggled to make their mark on the game, as Siakam mustered a mere 17 points, seven rebounds, three assists, and three steals while shooting at a lacklustre 35.3% from the field (6-for-17), going 0-for-4 from beyond the arc, and committing three costly turnovers. Schroder, too, failed to shine with 14 points, a rebound, and four assists on a 42.9% shooting efficiency (3-of-7).
Barnes and Anunoby, on the other hand, fared even worse. Barnes contributed a paltry 10 points, five rebounds, four assists, one steal, and a block, but his shooting woes were evident, connecting on just 26.7% (4-of-15) from the field and a mere 22.2% (2-of-9) from three-point territory. Meanwhile, Anunoby managed only eight points, three rebounds, and two assists while shooting at an abysmal 23.1% (3-of-1313) from the field and a disappointing 25% (2-for-8) from long range.
Despite the absence of their sixth man, Gary Trent Jr., the Raptors had no justifiable excuse for such subpar performances. It was an evening where their shooting touch deserted them, and everything that could go wrong seemingly did. In stark contrast, Boston's formidable triumvirate of Jayson Tatum, Jaylen Brown, and Kristaps Porzingis each dropped 20-point contributions, underscoring the stark contrast in performance on that fateful night.
This matchup marks the first time the Raptors will cross paths with the Wizards since the acquisition of Poole. To secure a victory in this contest, the Raptors must focus on limiting the scoring prowess of the dynamic duo of Poole and Kuzma, both of whom possess a formidable ability to put points on the board. Additionally, they must remain vigilant against the Wizards' supporting cast, including key contributors like Coulibaly, Deni Avdija, Danilo Gallinari, Corey Kispert, and Daniel Gafford, as these players can have a significant impact on the outcome of the game.
Jakob Poeltl to record a double-double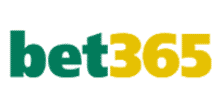 +140
Injury concerns
Delon Wright had already been ruled out against the Raptors due to the knee injury he sustained Friday against the Hornets, but he'll be in store for an even longer absence after being diagnosed with an MCL sprain.
Trent Jr. (foot) is questionable for Monday's game against the Wizards. He missed Saturday's loss to Boston due to plantar fasciitis in his right foot and may miss a second straight contest on Monday. Christian Koloko (illness) has been ruled out for Monday's game against the Wizards. He'll miss a 10th straight game due to a respiratory condition.
Betting trends
Raptors won two out of three games against the Wizards last season.
All of the matchups last season hit the under by a small margin.
Raptors have hit the over in three of their last five games.
Wizards have hit the over in four of their last five games.
Player prop trends
Scottie has grabbed 11 or more rebounds in four of the last six games, averaging 9.8 boards for the season. He was on pace to clear this last game, too, before getting benched due to a blowout. His line is at +100 to grab over 8.5 rebounds.
Siakam has dished five or more assists in four of his last five games. He was on pace to clear this last game against the Celtics before getting benched. His line is at -115 to dish over 4.5 assists.
Schroder is on a seven-game streak of recording one or more steals, but bet365 has compensated by setting his line at +160 to record over 1.5 steals.
Wagers to consider
Jakob Poeltl double-double: +140. He recorded a double-double in two of his last three games against the Wizards, who are statistically the worst rebounding team in the league. He also averages 8.1 rebounds for the season so he's in a great spot to get a double-double here.
SGP: Scottie over 19.5 points; Anunoby over 16.5 points; Schroder over 7.5 assists; Raptors Moneyline: +550. The Wizards are really struggling this season on defence as they give up the most field goals made to opponents, and they recently gave up 27 points to Mikal Bridges as well as 25 and 27 points to Gordon Hayward and LaMelo Ball. Scottie, Anunoby and Schroder are in a great position to rack up points and assists here.