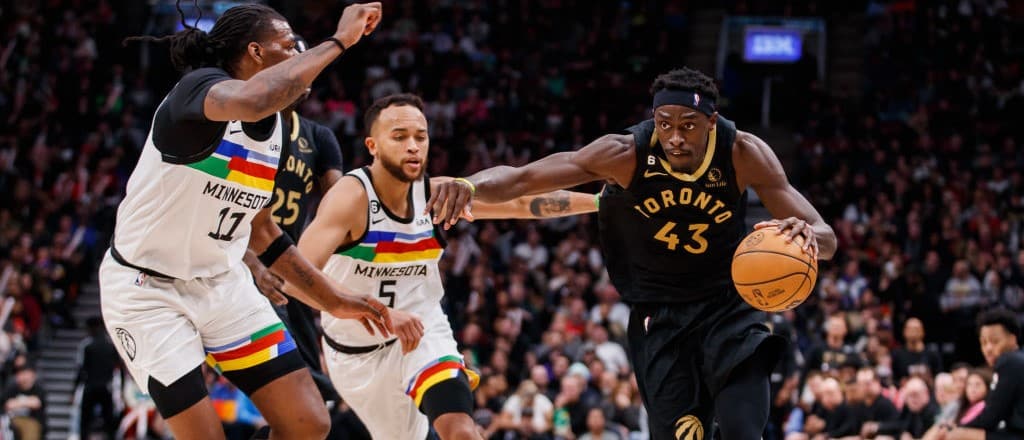 The regular NBA regular season is finally underway after an eventful offseason.
The Toronto Raptors will open the season by playing the Minnesota Timberwolves at home on Wednesday night at Scotiabank Arena. Darko Rajaković will make his Raptors head coaching debut after replacing Nick Nurse over the summer, marking a new era in Toronto basketball as the team looks to better its 41-41 record from a season ago.
Bet on Timberwolves vs. Raptors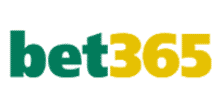 MIN -1
TOR +1
Just days before the season opener, the Timberwolves announced they had reached an agreement on a five-year, $136 million contract extension with Jaden McDaniels, pushing the team into the luxury tax threshold for the first time in nearly 20 years.
The Timberwolves are one-point favourites at bet365 to win the season opener and the total is set at 223 points.
Timberwolves vs. Raptors odds
All odds courtesy of

About the Timberwolves
Following an impressive 5-0 preseason run, the Timberwolves are primed and poised to embark on the regular season with an insatiable appetite for victory. Anthony Edwards looked good in preseason action, especially in his most recent performance against the Chicago Bulls, when he contributed 19 points and five assists in only 20 minutes. In his last game against the Raptors, he scored 23 points, secured five rebounds and dished seven assists. His line is set at 24.5 points (over -120, under -110) on Wednesday. It's also worth mentioning that in the Ant-Man era, the Timberwolves are 3-0 on opening night.
The Timberwolves are giving the Twin Towers experiment a second try after Karl-Anthony Towns appeared in just 29 regular season games last year due to injury. KAT and Rudy Gobert will have another chance to prove how dominant the Wolves frontcourt can be this year, providing they both stay healthy. In 27 games played together, Gobert has averaged 12.7 rebounds and KAT 7.9. Gobert's rebounds are set at 11.5 (over +100, under -130) and KAT's rebounds are set at 7.5 (over -125, under -105).
About the Raptors
Following a perfect 4-0 preseason run, the Raptors are resolute in their mission to commence the season on a winning note. One key contributor to their preseason success is none other than the sensational Scottie Barnes, whose recent exhibition against the Washington Wizards was nothing short of extraordinary. In just 26 minutes of action, Barnes posted a remarkable stat line of 23 points and six rebounds. His line is set at 15.5 points (over -125, under -105).
Another integral component of the Raptors' offensive arsenal is the indomitable Pascal Siakam, who recently concluded a career year marked by impressive scoring and playmaking prowess, averaging approximately 24 points and six assists during the previous season. Last time out against Minnesota, Siakam left an indelible mark by accumulating 27 points, securing 10 rebounds, and delivering six assists. His line is at 23.5 points (over -110, under -120) and assists are set at 5.5 (over +110, under -140).
Pascal Siakam over 23.5 points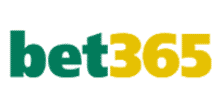 -110
Injury concerns
McDaniels has been ruled out for the opener with a calf injury and Timberwolves guard Mike Conley is probable after recently struggling with an illness.
For the Raptors, Barnes is nursing a right foot sprain but is expected to play on Wednesday.
Betting trends
Toronto won 10, or 32.3%, of the 31 games it played as underdogs last season.
Minnesota won 20 of the 37 games it was favoured on the moneyline last season (54.1%).
Toronto is 11-2 straight-up in its past 13 home games.
Player props
Naz Reid ended last season on a high note, averaging 18.1 points per game to close out the final eight regular-season games while scoring no less than 12 points in each of those contests. His line is 10.5 points (-110 over) in this matchup.
Edwards notched at least four assists in each of his last eight regular-season games last year. His line is 3.5 assists (-135 over).
Edwards also ended last season on a high note in the steals + blocks betting category, averaging 3.9 total steals + blocks in the final 10 regular-season games. His line is 1.5 (-175 over) on Wednesday.
Wagers to consider
Spread: Raptors +1 (-110). Last season's matchups with the Timberwolves saw the Raptors with a two-point loss and a commanding 15-point victory. With McDaniels out, the Raptors are poised to cover the spread as he's a key defender for the Wolves, and stopping Barnes and Siakam becomes a challenge.
SGP: Ant-Man to score 20 points, get three assists; Barnes to score 15, Gobert to grab 10 rebounds: +300. Ant-Man excelled in the last two meetings with the Raptors, notching 24 points/four assists and 23 points/seven assists. Barnes has exceeded 15 points in two of his last three matchups with the Wolves, and he's poised for a breakout season. Gobert has secured 10+ rebounds in the past four clashes with the Raptors.