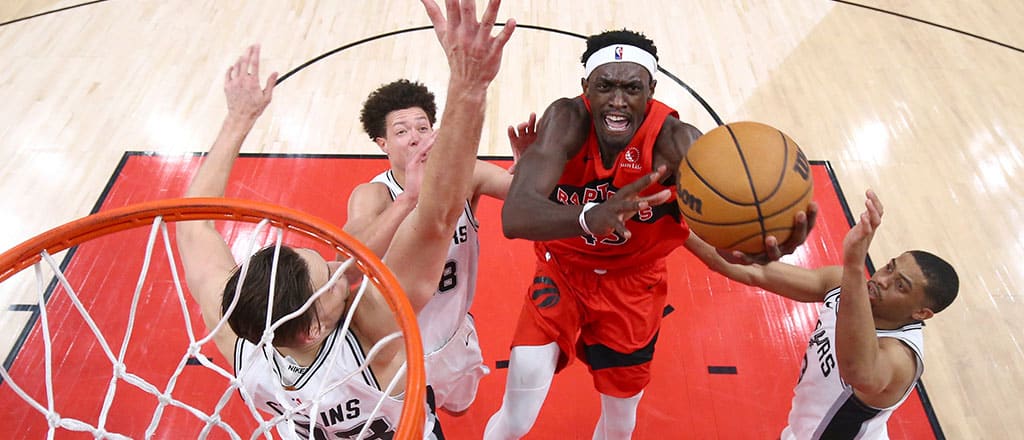 Following a recent defeat at the hands of the Philadelphia Sixers, the Toronto Raptors are poised to regroup and regain their winning momentum as they prepare to face the first overall pick Victor Wembanyama and the San Antonio Spurs.
Bet on Spurs vs. Raptors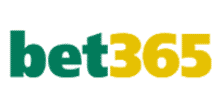 SAS +4.0
TOR -4.0
The Spurs are entering this matchup riding the wave of confidence generated by their consecutive triumphs against Kevin Durant and the Phoenix Suns. In their most recent outing, the Spurs secured a notable win as 10.5-point favourites.
Raptors vs. Spurs odds
All odds courtesy of

About the Raptors (2-4 SU, 3-3 ATS, 2-4 o/u)
Following a well-deserved two-day rest after demanding back-to-back games against two of the top teams in the East, the Raptors are gearing up to resume their road expedition as they clash with the San Antonio Spurs. In the aftermath of a previous contest in which five Philadelphia 76ers' players managed to record double-digit point totals, the Raptors will look to fortify their defence.
Despite the resounding defeat, Scottie Barnes persists in showcasing his extraordinary prowess on the floor. Evidencing remarkable efficiency, Barnes scored an impressive 24 points while notching eight assists and securing eight rebounds. Dennis Schroder, on the other hand, recorded a double-double by producing 13 points and 10 assists. In tandem with this, O.G. Anunoby scored 16 points while going 2-of-4 from three.
However, Pascal Siakam's consistency dilemma persists, having endured a lacklustre outing, amassing merely 10 points while also dispensing six assists. To reignite their aspirations for victory, the Raptors will need Siakam to ascend to a more dependable level of performance.
The Raptors will also need to find a way to stop the young, rising star, Wembanyama. The highly touted first-overall pick in the recent NBA draft is already making waves with his electrifying performances. With the potential to be a game-changer on both ends of the court, the Raptors must devise a game plan that can contain his explosive scoring, shooting, rebounding and shot-blocking abilities.
About the Spurs (3-2 SU, 3-2 ATS, 4-1 o/u)
The San Antonio Spurs are riding the momentum of two consecutive triumphs over the Phoenix Suns. In their most recent outing, the first overall pick Wembanyama took the spotlight by delivering a stellar performance, amassing a remarkable 38 points and 10 assists while shooting at an impressive 57.7% from the field, connecting on 15 of 26 attempts, and hitting 50% from beyond the arc on 3 of 6 three-pointers. Wembanyama also showcased his defensive prowess by recording a steal and two blocks.
However, it wasn't just Wembanyama who shined brightly on the court.
Jeremy Sochan, Tre Jones, and Zach Collins all made significant contributions that may have flown under the radar. Sochan notched 14 points and dished out 9 assists, while Tre Jones registered a double-double with 12 points and 10 assists. Zach Collins, for his part, contributed 19 points and hauled in 8 rebounds. These stellar performances by Sochan, Jones, and Collins were pivotal in the Spurs' triumph, and they will be seeking to maintain this momentum as they prepare to face the Toronto Raptors this Sunday afternoon.
In the midst of a challenging stretch for Keldon Johnson, the young guard has been grappling with a bout of inconsistency that has manifested in his recent performances. Johnson's latest outing was a tough one, as he managed to contribute only 7 points on an inefficient 3/11 (27.3%) shooting from the field. He's encountering difficulties finding his rhythm and offensive groove. In the upcoming game, Johnson will undoubtedly be aiming to regain his form, especially in the absence of fellow guard Devin Vassell.
As the Spurs gear up to face the Raptors, one of their primary concerns is devising a game plan to neutralize the dynamic force that is Scottie. His breakout has been turning heads with his versatile play, showcasing a unique blend of skills that make him a matchup nightmare for opponents including his ability to shoot from three. To secure a victory against the Raptors, the Spurs will need a strategic approach to contain Barnes and disrupt his impact on the game whether it's double-teaming or having Wembanyama on him.
Scottie Barnes to record over 12.5 assists and rebounds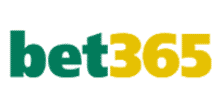 -125
Injury Concerns
Raptors forward Precious Achiuwa is doubtful for Sunday's game due to a groin injury and is expected to miss his fourth straight game.
Spurs guard Devin Vassell is ruled out for Sunday's game due to a groin strain.
Betting Trends
The Raptors are 5-0 against the Spurs in their last 5 games.
The Raptors have hit the under in every away game this season.
The Spurs hit the points over in every home game this season.
Player Prop Trends
Scottie Barnes has grabbed eight or more rebounds in every game this season, averaging 9.7 boards per game. His line is -140 to grab over 7.5 rebounds.
Dennis Schroder has nine or more assists in his last 4 out of 5 games, averaging around 9.3 assists per game. His line is -115 to record over 8.5 assists.
Victor Wembanyama has 2 or more blocks in his last 3 out of 5 games, averaging around 2.2 blocks per game. His line is -185 to record 1.5 blocks.
Wagers to Consider
SGP: Scottie to score over 20.5 points; Wembanyama to score over 19.5 points; Schroder to record over 8.5 assists: +475. Scottie and Schroder have hit this line in at least 3 out of 5 games this season and Wembanyama is coming off a 38-point performance on 26 field goal attempts, possibly indicating that he will have more usage and touches going forward.
Scottie Barnes to record over 12.5 assists and rebounds: -125. Scottie demolished this line in the past 2 games and covered it in 5/6 games this season.
Dennis Schroder to record a double-double: +215. Schroder covered this in his last 2 games and 4 out of 6 games this season.