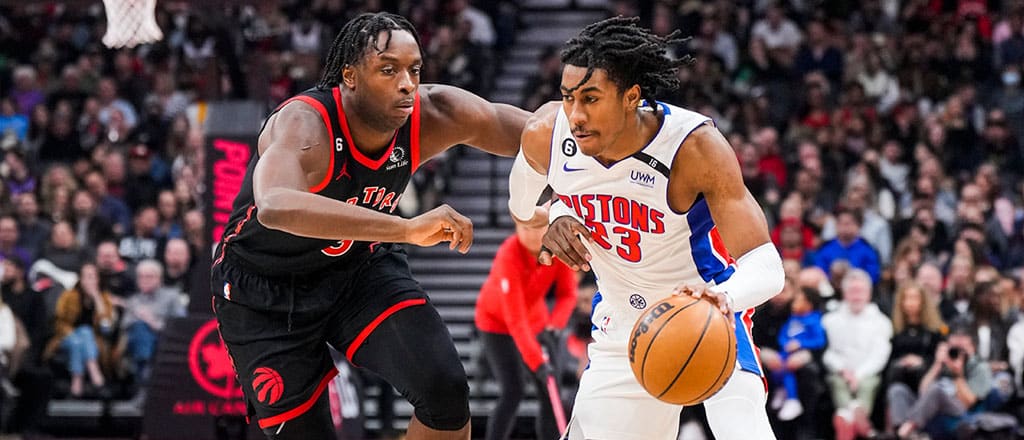 In the face of a 6.5-point underdog status against the dominant Boston Celtics, the Toronto Raptors exhibited resilience, challenging a healthy Celtics lineup even in the absence of O.G. Anunoby. Eager to secure a victory on their home court on Sunday afternoon, the Raptors aim to build momentum with a win before embarking on a matchup against the Orlando Magic.
Meanwhile, the Detroit Pistons find themselves in the throes of a challenging period, enduring a disheartening 10-game losing streak. While facing a tough start with just two wins in 13 games, the Pistons find themselves at a crucial point. Their forthcoming clash in Toronto is the first game of a back-to-back, with a return home scheduled for a Monday night encounter against the Denver Nuggets.
Bet on Raptors vs. Pistons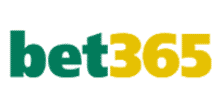 DET +6.5
TOR -6.5
Pistons vs. Raptors odds
All odds courtesy of

About the Raptors (5-7 SU, 6-6 ATS, 5-7 o/u)
The Raptors can take pride in their performance in the hard-fought 108-105 loss against the Celtics. Overcoming a sluggish start, Toronto elevated their game in the second half, coming close to clinching victory. Noteworthy contributions in scoring came from Dennis Schroder and Pascal Siakam. Schroder, with 23 points, 7 rebounds, and 6 assists on 9/19 (47.4%) shooting while sinking five three-pointers. Siakam matched Schroder's 23 points, adding 6 rebounds and 5 assists on an impressive 11/16 (68.8%) shooting. Siakam led the comeback, recording 11 points and 3 assists in the pivotal third quarter.
While Scottie Barnes faced a sluggish start, tallying only 2 points in the first half, he rallied in the fourth quarter with 9 points. Unfortunately, his impactful run was disrupted when he was subbed out with four minutes left and only returned with 27 seconds remaining in the game. Barnes concluded the contest with 14 points, 3 rebounds, and 6 assists on 5/13 (38.5%) shooting, including two three-pointers made. Jakob Poeltl showcased efficiency on the court, delivering a flawless performance with 11 points, 8 rebounds, and 4 assists on a perfect 5/5 (100%) shooting. His well-rounded contribution was instrumental in the team's success. Additionally, Gary Trent Jr marked his return with a solid showing, putting up 14 points and sinking 3 three-pointers on 4/9 (44.4%) shooting.
The Raptors, as a collective unit, demonstrated excellence, particularly on the defensive end. They effectively limited the offensive output of key opponents, holding Kristaps Porzingis, Jayson Tatum, and Jaylen Brown each to under 25 points. This strategic defensive effort played a pivotal role in the overall success of the team in the game.
In order to secure a victory against the Pistons, the Raptors must remain vigilant, particularly in monitoring the performance of former first-overall pick, Cade Cunningham. Despite experiencing some inconsistency this season, Cunningham has demonstrated the ability to explode with 30 points or more in certain games. His scoring prowess poses a significant threat that Toronto needs to address. Additionally, the Raptors should keep a close eye on the emerging rookie standout, Ausar Thompson, who is making notable contributions in his rookie season. Thompson's impactful performances make him a key player to watch out for.
About the Pistons (2-11 SU, 6-7 ATS, 8-5 o/u)
The Pistons' struggles persist in what can only be described as a disastrous season, compounded by a recent loss to the Cleveland Cavaliers, who were without their star Donovan Mitchell. The Cavaliers showcased their depth with six players scoring in double digits. Despite the defeat, Cunningham led the Pistons in scoring with 20 points, securing 5 rebounds and contributing 8 assists on 9/21 (42.9%) shooting, although he turned over the ball 4 times. Noteworthy double-double performances came from Isaiah Stewart and Kevin Knox II, both recording 11 points and 10 rebounds each. The rookie Thompson, although limited to 17 minutes, displayed efficiency with 9 points and 10 rebounds on 4/8 (50%) shooting.
Facing an uphill battle with injuries impacting their roster, the Pistons face a daunting task against the Raptors. While victory appears unlikely given their current situation, their key to any potential success lies in finding a solution to contain Toronto's trio of Schroder, Siakam, and Barnes, who pose formidable threats on the offensive end. Defensive strategies aimed at neutralizing these key contributors will be pivotal if the Pistons aim to defy the odds and secure a win.
Pascal Siakam to get a Double-Double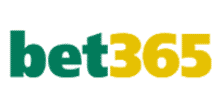 +285
Injury Concerns
Anunoby (finger) is probable for Sunday's game versus the Pistons. Anunoby is expected to return to action Sunday after missing the previous three games with a right finger laceration.
Young (illness) won't play in Sunday's game versus the Pistons. Young will miss his second straight game on Sunday due to a non-COVID illness.
Koloko (illness) is out for Sunday's game versus the Pistons. Koloko has yet to suit up this season while dealing with a respiratory illness.
Duren (ankle) has been ruled out for Sunday's game against the Raptors.
Hayes is questionable to play Sunday due to a left shoulder sprain.
Bogdanovic (calf) won't play in Sunday's game versus the Raptors.
Harris (shoulder) has been ruled out for Sunday's game against the Raptors.
Livers (ankle) was upgraded to questionable for Sunday's game against Toronto.
Morris (quadriceps) has been ruled out for Sunday's game against the Raptors.
Betting Trends
The Pistons covered the over in their last 4 out of 5 games.
The Raptors covered the under in their last 2 out of 3 games.
The Raptors and Pistons both covered the under in their last 2 matchups.
Player Prop Trends
Cunningham has dished 7 or more assists in the last 4 out of 5 games, averaging 7.4 assists for the season. His line is at +105 to dish 6.5 or more assists.
Siakam has dished 5 or more assists in the last 7 out of 8 games this season, averaging 4.8 assists for the season. His line is at -130 to dish over 4.5 assists.
Thompson has grabbed 10 or more rebounds in the last 4 out of 5 games, averaging 10.3 rebounds this season. His line is at -115 to grab over 9.5 rebounds.
Wagers to Consider
SGP: Raptors Moneyline; Scottie to score 15+ points; Siakam to dish 5+ assists; Thompson to grab 7+ rebounds: +250. Despite a bad start, Scottie ended the game with 14 points and has hit this in the last 3 out of 5 games. Siakam has cleared 5+ assists in the last 4 out of 5 games. Thompson has cleared 7+ rebounds in the last 5 games.
Spread: Raptors -6.5: -110. The Pistons are missing key players with injury and this game will likely result in the blowout.