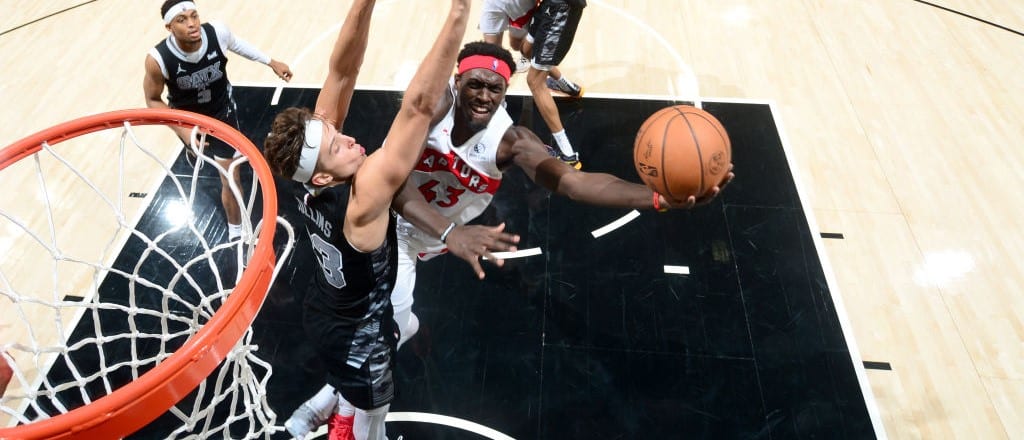 Following a thrilling, momentum-shifting comeback victory over the San Antonio Spurs, the Toronto Raptors are poised to embark on the next leg of the Texas road trip, as they set their sights on a showdown with the Dallas Mavericks on Wednesday night.
The Mavericks, fresh off a back-to-back series in which they emerged victorious on both occasions, now find themselves with a well-deserved day of rest before playing the Raptors at home. Their performance of late has been nothing short of brilliant, boasting a remarkable 6-1 record, with the one loss coming from a hard-fought encounter with none other than the reigning champions, led by the indomitable force of nature and Finals MVP winner Nikola Jokic.
Bet on Raptors vs. Mavericks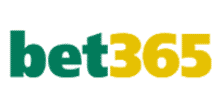 TOR +5.5
DAL -5.5
Raptors vs. Mavericks odds
All odds courtesy of

About the Raptors (3-4 SU, 4-3 ATS, 3-4 o/u)
At the halftime juncture of their clash with the Spurs, the Raptors found themselves in a dire predicament, trailing by a substantial 19-point deficit. Morale within the squad was low, their shooting accuracy was notably awry, and the outcome appeared to favour the Spurs. However, it was at this critical juncture that a remarkable resurgence, spearheaded by the burgeoning talent of Scottie Barnes, unfolded before our very eyes.
In an awe-inspiring display of skill and determination, Barnes orchestrated a breathtaking comeback, igniting the Raptors with a stunning 27-point explosion, accompanied by nine rebounds and five assists in the second half and overtime. When the final buzzer sounded, Barnes posted an impressive stat line of 30 points, 11 rebounds, six assists, three steals, and three blocks. His shooting performance was nothing short of exceptional, going 9-of-20 (45%) from the field and a remarkable 5-of-10 (50%) from beyond the arc. Scottie has undeniably put the basketball world on notice with this unbelievable performance, solidifying his ascent toward stardom.
OG Anunoby had a big role in shutting down star rookie Victor Wembanyama while making a career-high seven threes on 13 attempts (53.8%). He also recorded seven rebounds, four assists and a steal. Dennis Schroder also had a big night with 24 points on 10-of-19 shooting (52.6%), six assists, two steals and a block. Jakob Poeltl had a double-double of 16 points and 10 rebounds while also recording three steals and a block.
Pascal Siakam's ongoing struggles with inconsistency were once again evident, as he managed to tally a mere eight points, with a poor shooting efficiency of 16.7% on 2-of-12 attempts. However, he managed to contribute beyond the scoring column, amassing six rebounds, five assists, and a steal. Notably, Siakam redeemed himself with a pivotal three-pointer during overtime, seizing the lead and ultimately steering the Raptors toward a triumphant victory.
In their quest to secure a victory over the Mavericks, the Raptors will heavily rely on the defensive capabilities of Barnes and Anunoby to curtail the impact of Luka Doncic to the utmost extent. Additionally, a keen eye must be kept on Kyrie Irving, ensuring that his offensive threats are effectively contained. Furthermore, the Raptors must exercise vigilance to prevent the Mavericks' sharpshooters from catching fire, as they possess a multitude of capable players with the ability to wreak havoc from beyond the arc.
About the Mavericks (6-1 SU, 4-3 ATS, 5-2 o/u)
On the second night of a back-to-back, the Mavericks comfortably beat the Orlando Magic last time out. Doncic continues to terrorize the NBA after putting up 29 points, three rebounds and six assists on 9-of-17 (52.9%) shooting and 5-of-10 (50%) from three. He continued to show that he is one of the clutchest players in the league by scoring 12 points in the fourth quarter.
Irving had a big role in the Mavericks win. Kyrie scored 21 points, grabbed six boards, dished 10 assists and recorded three steals on 8-of-20 (40%) shooting. The Mavericks also had three other players in double digits. Tim Hardaway Jr. had a great game, scoring 21 points and grabbing six rebounds on 8-of-16 (50%) shooting and 4-of-11 (36.3%) from three. Grant Williams scored 13 points on 5-of-9 (55.6%) shooting and 2-of-5 (40%) from three. The last member of the trio in double digits was the rookie sensation Dereck Lively II, who scored 10 points and grabbed five boards on an efficient 4-of-5 (80%) shooting.
In their pursuit of a victory against Toronto, the Mavericks must formulate a strategic game plan aimed at neutralizing the torrid recent play of Barnes, whose recent form has been scorching. Moreover, the Mavericks must exercise vigilant defensive measures to contend with the offensive threats posed by Schroder, Anunoby, and Siakam, each of whom possesses the capability to seize control of the game at critical times.
Scottie Barnes to record over 13.5 rebounds + assists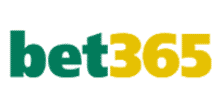 -110
Injury concerns
Raptors forward Precious Achiuwa is listed as questionable for Wednesday's game due to a groin injury. He has missed four straight games.
Raptors centre Christian Koloko (illness) will not play Wednesday versus Dallas. Koloko has yet to play this season. He's dealing with a respiratory condition that dates back to Summer League.
Maxi Kleber (toe) is questionable for Wednesday's matchup against the Raptors. Kleber has missed three straight games due to a right small toe dislocation, but this is the second time in a row he's been listed as questionable, suggesting he's making at least some progress.
Betting trends
Dallas is 5-1 SU in its past six games at home against the Raptors.
The under is 6-2 in the past eight meetings between the teams.
Player prop trends
Scottie has grabbed nine or more rebounds in three of his last four games, averaging approximately 10.75 boards during that span and 9.9 boards for the season. His line is at +105 to grab over 8.5 rebounds.
Kyrie has dished seven or more assists in his three games back since returning from injury, averaging nine assists per game during that stretch and 7.8 assists per game for the season. His line is at +100 to record 6.5 or more assists.
Kyrie never failed to make over 2 threes in a game this season, shooting approximately 24.1% from long range. His line is at -140 to record 2.5 threes or less.
Wagers to consider
SGP: Luka to score 25+ points; Scottie to score 20+ points; Scottie to grab 7+ rebounds; Schroder to record 5+ assists: +260. Luka averages 31.6 points for the season, Scottie cleared 20 points and seven rebounds in the last six games while averaging 22.6 points and 9.9 rebounds for the season, and Schroder recorded five or more assists every game this season averaging 8.9 assists.
SGP: Luka to record a double-double; Scottie to record a double-double: +320. Luka recorded a double-double in six of seven games this season, while Scottie has recorded a double-double in three of his last four games.
Scottie to record over 13.5 assists and rebounds: -110. Scottie demolished this line in the past three games and covered it in five of seven games this season, averaging a combined 15.8 assists and rebounds.